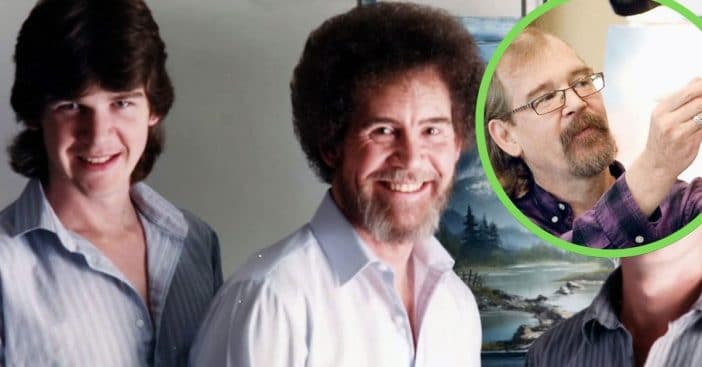 Did you spot Bob Ross' son Steve Ross? It was no mistake, or even a happy little accident. Steve Ross appeared in 13 episodes of the PBS program, which aired from 1983 to 1994 across multiple continents.
Robert Stephen "Steve" Ross was born on August 1, 1966, the son of painter Bob Ross and his first wife Vivian Ridge. Not many knew of Steve at first, and some might still be unaware of Ross' son, who not only shared his father's enthusiasm for painting, but became a Ross-certified instructor. On one episode of The Joy of Painting, Steve read questions sent in by viewers, often of a heartfelt nature. Steve's appearances occurred in the late '80s to early '90s, so he was anywhere between 22 and 28 years old during those appearances. However, he had begun painting back when he was 12.
Steve Ross navigated joy and loss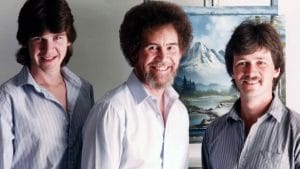 Bob Ross introduced the world to his son Steve as a man who had "traveled all over the country teaching hundreds and hundreds of people the joy of painting." Sadly, Ross died a year after the show ended, and the loss left Steve crippled; for all the soothing joy his father brought, it all left after his battle with cancer. In the years to come, Steve fell both into a depression and litigation battles over his father's legacy, according to All Things Interesting.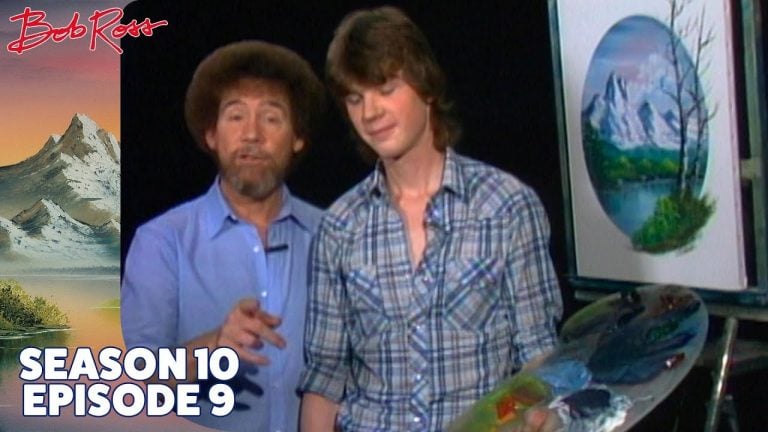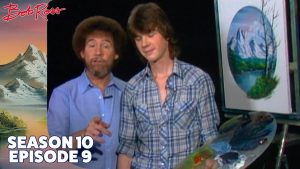 RELATED: Check Out This Stunning 3D World Someone Made Out Of A Bob Ross Painting
After a private journey of 15 years towards healing, though, Steve returned to being able to paint again, after the craft had become so synonymous with Ross. He's taken up pop art canvas paintings, characterized by bold colors and iconic – sometimes pop culture – imagery. At first, Steve returned to the spotlight on his own terms via his own Tumblr blog, where he enjoyed unprecedented fame and support. From there, he's navigated life in the limelight with care.
Keeping the tradition going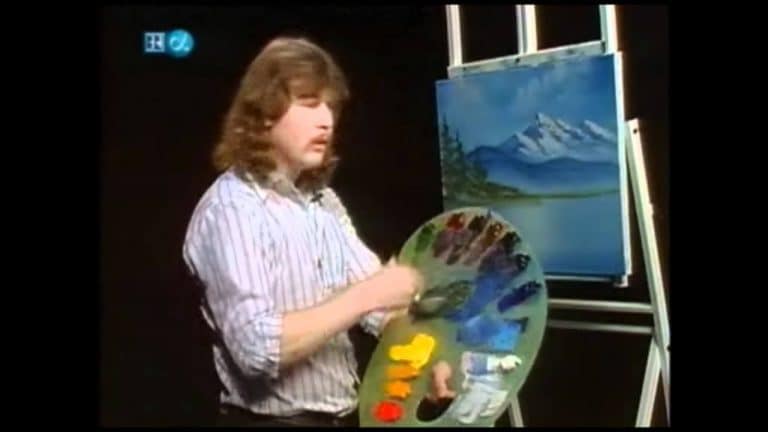 Steve's painting show transcended from Tumblr to YouTube, where a compilation video has 1.8 million views and counting, all to see him working. His style reportedly differs from that of his father; in contrast to Ross' soothing speech, Steve favors innuendos and the phrase "Pound it into the brush real good."
When painting did not spark heartbreaking thoughts, he and fellow Ross-certified painting instructor Dana Jester started a workshop together in Winchester, Indiana. When it received such ardent support, the practice expanded to Colorado and Tennessee, and Jester's Instagram provides updates on the workshop's regular business. "I didn't realize that people missed me or wanted to have me do this again," Steve admitted. "I always knew, but what I mean is, maybe I didn't want to know. Maybe I reserved the right to remain ignorant." But enlightenment lived up to its name, as he likened teaching painting again to "the first time I've had the sun on my face in a thousand years."