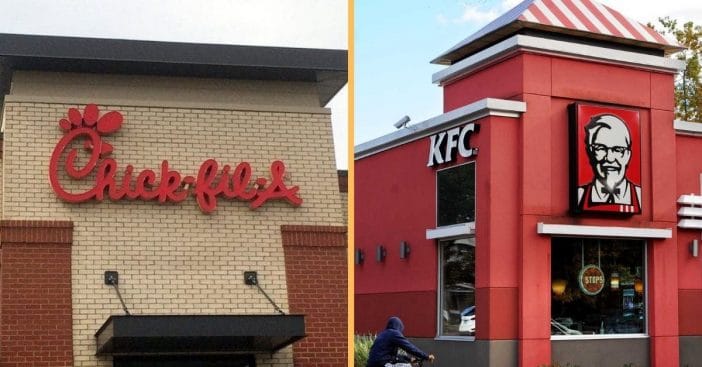 A new study has been released showing which fast food restaurant has the fastest and slowest drive-thrus. Can you guess which has the fastest service and which has the slowest? You may be surprised at the list!
The COVID-19 pandemic has seen more people in convenient drive-thru lines than ever before. The study from SeeLevel HX tracked fast-food drive-thru wait times, and it was in 2020 that we saw a dramatic spike. Additionally, it showed that not all fast food lines are created equal as some people spent a good amount of time waiting in drive-thru lines than others depending on the restaurant.
The fastest and slowest fast-food drive-thrus
KFC actually took the lead on the fastest drive-thru with most customers making their way through in 283.3 seconds, otherwise known as four-and-a-half minutes. The slowest drive-thru time was Chick-fil-A with an average of a 488.8-seconds, which is just over eight minutes. Take a look at the full list and their wait times below.
RELATED: Which Fast Food Chain Has The Best French Fries? Survey Says
KFC – 283.3
Taco Bell – 310.2
Hardee's – 321.6
Carl's Jr. 341.6
Burger King – 344.3
McDonald's – 349.3
Dunkin' – 351.7
Wendy's – 358.7
Arby's – 394.2
Chick-fil-A – 488.8
Are you shocked by any of these drive-thru times? What has been your experience? Let us know in the comments.