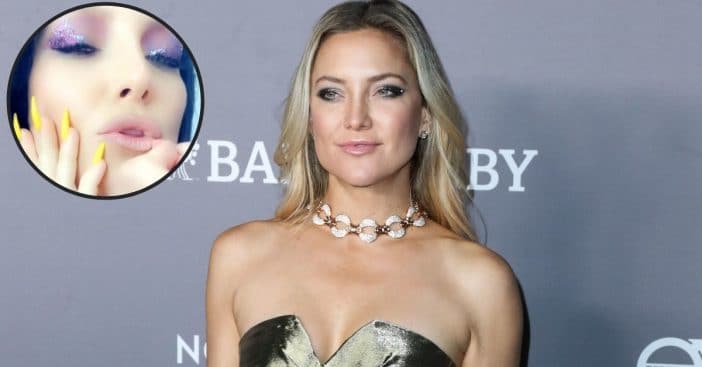 Kate Hudson recently shared a new, unique look for her upcoming film Mona Lisa and the Blood Moon in a new Instagram video. It was recently announced that the movie will have a world premiere at the Venice International Film Festival. It will run from September 1st to the 11th and the film will be competing for the Golden Lion, the festival's top prize.
"Mona Lisa and The Blood Moon at the Venice Film Festival will be such a ride. Our bad ass director @lilyinapad is a dream to make art with! And playing this character was a ride," Hudson writes in the caption of the video.
See Kate Hudson's unique look for her upcoming film
View this post on Instagram
She continues, "She doesn't mess around. Looking forward to everyone being able to see it." Hudson also took to her Instagram story to share the news about the official listing at the Venice International Film Festival. "Excited to be a part of @labiennale," she says, while also tagging director Ana Lily Armirpour and adding the film hashtag #MonaLisaAndTheBloodMoon.
RELATED: Kate Hudson Caused Controversy While On Vacation In Greece
Other projects that Hudson is up to these days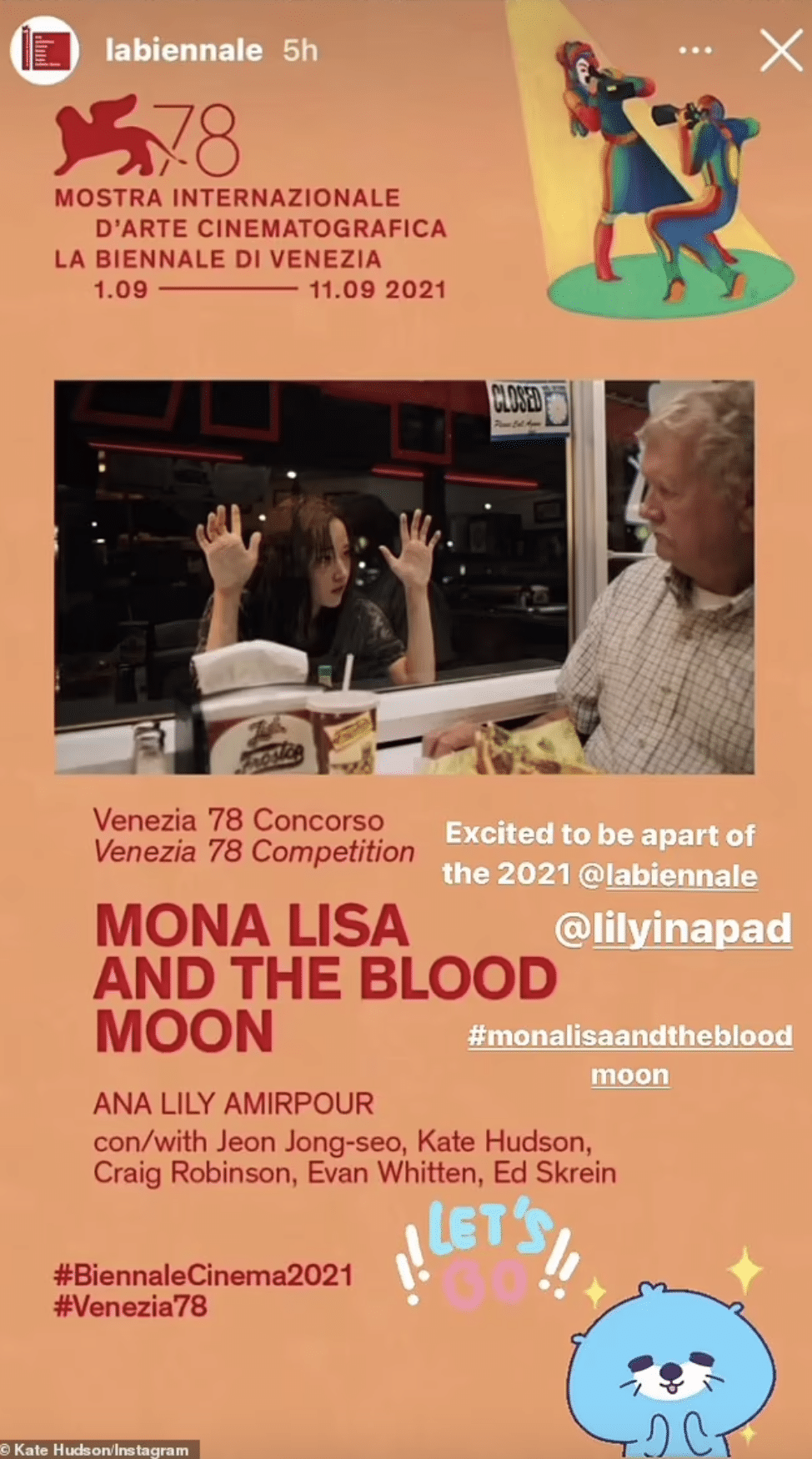 The new film follows "a girl with unusual powers escapes from a mental asylum and tries to make it on her own in New Orleans," according to Daily Mail UK. The cast will also feature Ed Skrein, Craig Robinson, Jeong Jong-seo, and Billy Slaughter. The film does not have a distributor or release date yet, but that is expected to change after the premiere.
Most recently, Hudson has starred in the controversial film Music alongside Dance Moms alum Maddie Ziegler. She's also joined the cast of Knives Out 2 and will also join the second season of Apple's TV show Truth Be Told. Sounds like she's got a lot of great stuff under her belt!