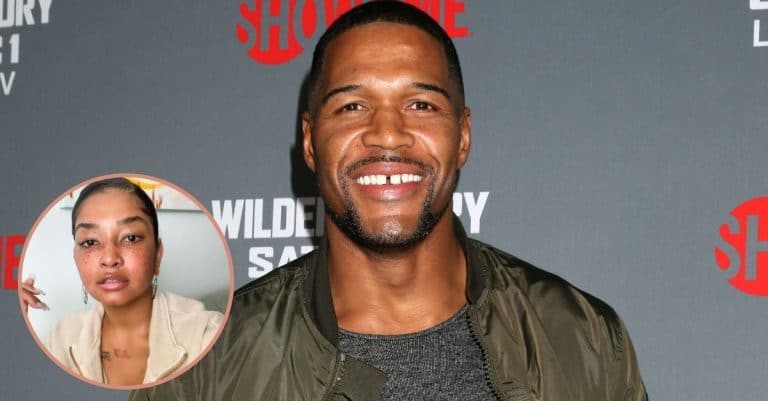 Fans of Michael Strahan and GMA fans are showing him support after he revealed some exciting news about his daughter. He shared a piece of art on his Instagram, which happened to be made by his daughter Tanita, and shared that her art was officially going up for sale.
"Calling all art lovers! My talented daughter, @tanitaa.st, art is on sale TODAY!! Hit the link in my bio or go to Tanitagallery.com to get yours! #ProudDad" Strahan posts in the caption.
Michael Strahan has exciting news about his daughter, Tanita
View this post on Instagram
Fans are more than happy to show their support in the comments section. "Wow from one artist to another," one fan writes. "Wow!! She's sure got some talent!!," another fan says. "VERY BEAUTIFUL ARTWORK," another says.
RELATED: Michael Strahan, Sara Haines, And Keke Palmer Recreate 'Three's Company' In New Photos
Tanita's website states that she is a visual artist based in Los Angeles who works with acrylic, watercolor, gouache, ink, graphic design, and photography. Her prints and pieces range from $25 to $200. The piece in question in Strahan's post called "Slime" can be purchased for $200.
View this post on Instagram
In addition to her post about Tanita, Strahan also frequently posts about his other two daughters, twins Sophia and Isabella, both 16, and also his son, Michael Jr. who is 26. Strahan makes an active effort to be involved in his kids' lives, and even filmed a TikTok video with his twin daughters. Check out one of their hilarious TikTok videos below!
View this post on Instagram
He also shared a photo on Valentine's Day with his family, including his daughters, showing how much he loves them. "Happy #Valentinesday to my 4 forever valentines! Love, Dad ❤️" he writes.
View this post on Instagram
RELATED: Michael Strahan Puts Former Co-Host Kelly Ripa On Blast For Being 'Selfish' During Previous Job Together