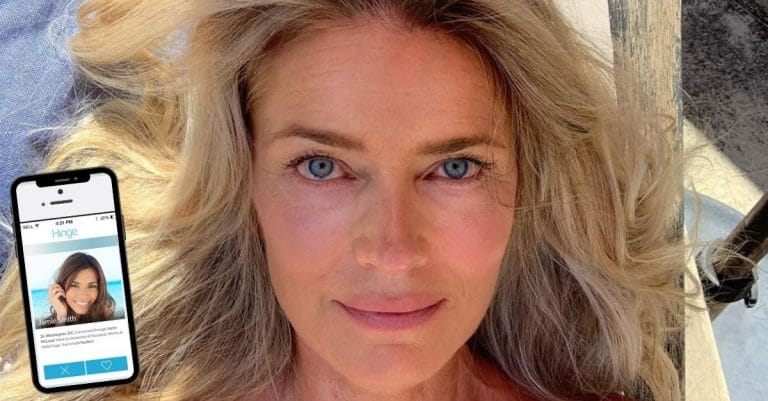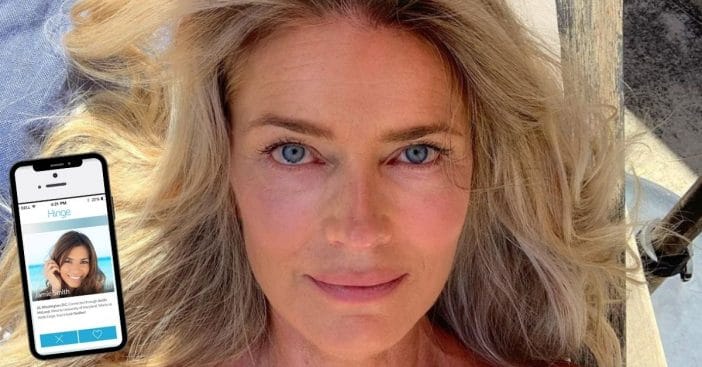 Model Paulina Porizkova recently shared on Instagram that she's been denied from a dating app because she's famous. It appears that the app Hinge automatically bans people who use celebrity names… even if it's actually them.
"OK. What's up , @hinge ? I signed up a while back, and was booted off instantly because I had violated guide lines. I didn't even get to post my photo," Paulina writes on Instagram alongside a photo of herself.
Paulina Porizkova booted off dating app… why?
View this post on Instagram
She continues, "My name, it seems, is against guidelines? I called, I emailed. No one bothered to reply. Then , a friend suggested I use a different phone number and my nickname. I got a few nice dates that way. And boom, now when I need it- I discover @hinge has booted me off again! What's a lady to do?"
RELATED: Paulina Porizkova Is Still Mourning The Loss Of Ric Ocasek Every Day
Many fans rushed to the comments, some asking her out, and others suggesting other dating apps that she might have more success with. Paulina is dating for the first time again since she was 19 since her late husband, Ric Ocasek, passed away in 2019 after they had separated and her recent short-lived relationship with Aaron Sorkin.
Other dating apps are no success
View this post on Instagram
Fans additionally couldn't believe that Paulina wasn't having luck finding love on dating apps. "If you need @Hinge to meet men there is seriously no help for the rest of us," one woman commented. However, Paulina ran to respond to all these comments, noting that some of the other dating apps she had tried were like a "shallow pond."
One of the reasons this may be, according to Yahoo!, is because of filters. On dating apps, people can set their preferences ahead of time, or filters. This means preferred age, gender, how close they live to them, etc. But because of this, men in their 40s and 50s may not even see women in their 50s when they go on dating sites.
View this post on Instagram
Because of these filters, Paulina was likely not even coming up in other men's preferred category of women. It's mostly a theory, but it makes sense as to why Paulina called some dating apps a "shallow pond." We obviously wish her luck in finding love, whether it be in person or on a dating app!