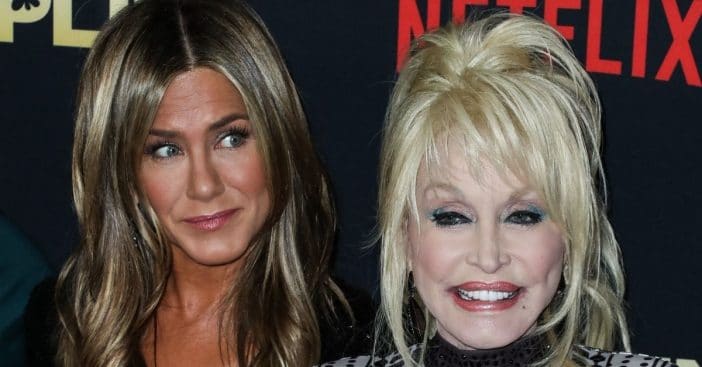 Jennifer Aniston and Dolly Parton met while working on the Netflix film Dumplin' a few years ago. While Dolly didn't actually star in the film, she co-wrote six original songs for the soundtrack and performed some of the songs.
Jennifer stars in the film as Rosie, a former beauty queen who focuses all her energy on beauty pageants. Her daughter, who she calls Dumplin', loves Dolly's music and later joins her mother's beauty pageant as a protest.
Jennifer Aniston 'burst into tears' after singing for THE Dolly Parton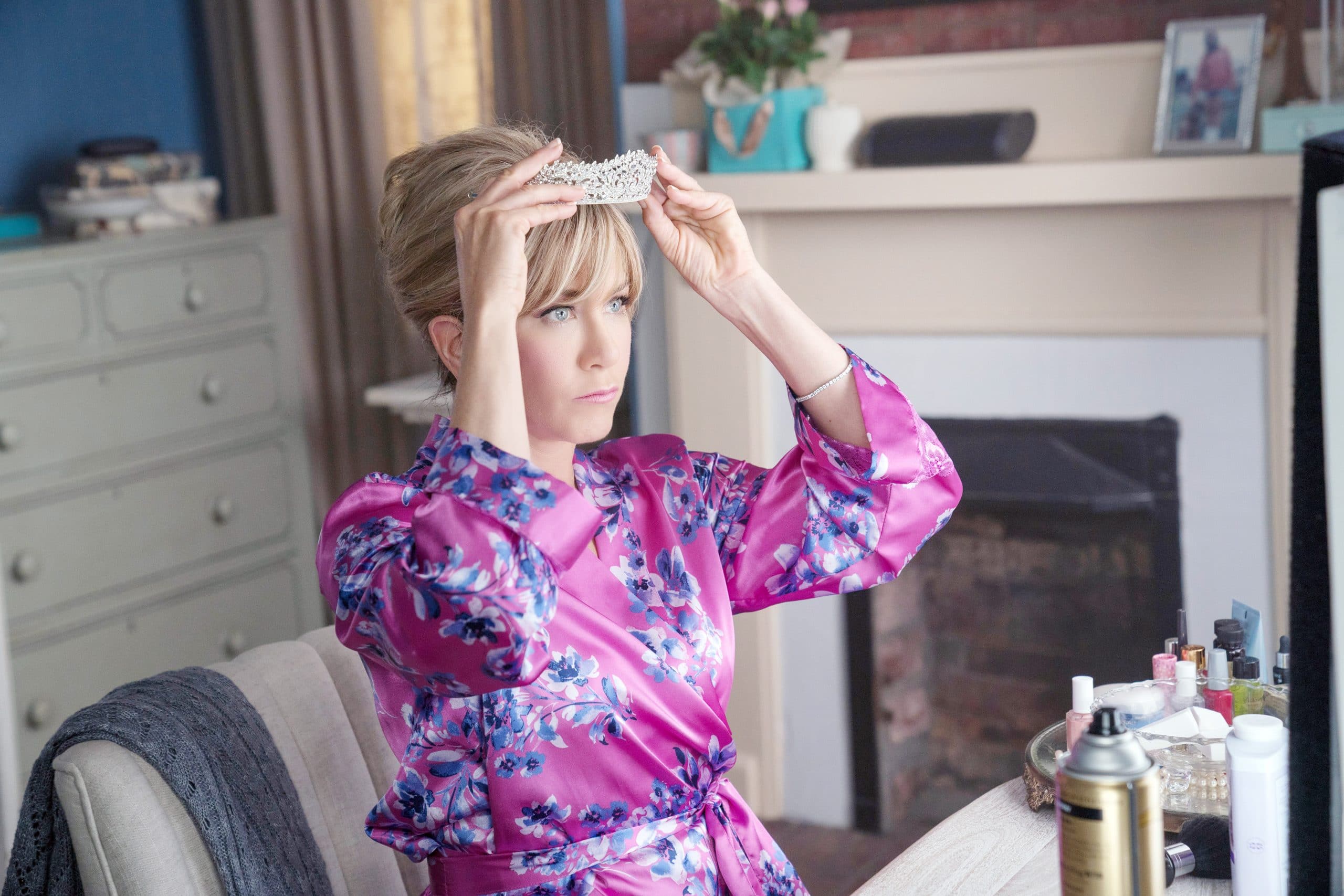 Jennifer provides some background vocals on one song and she admitted that she was super nervous to sing in front of Dolly! She said, "I think it was something that was such a dream for so long, to actually be in a recording studio."
RELATED: Jennifer Aniston Shares What Has Helped Her Become A Happy Person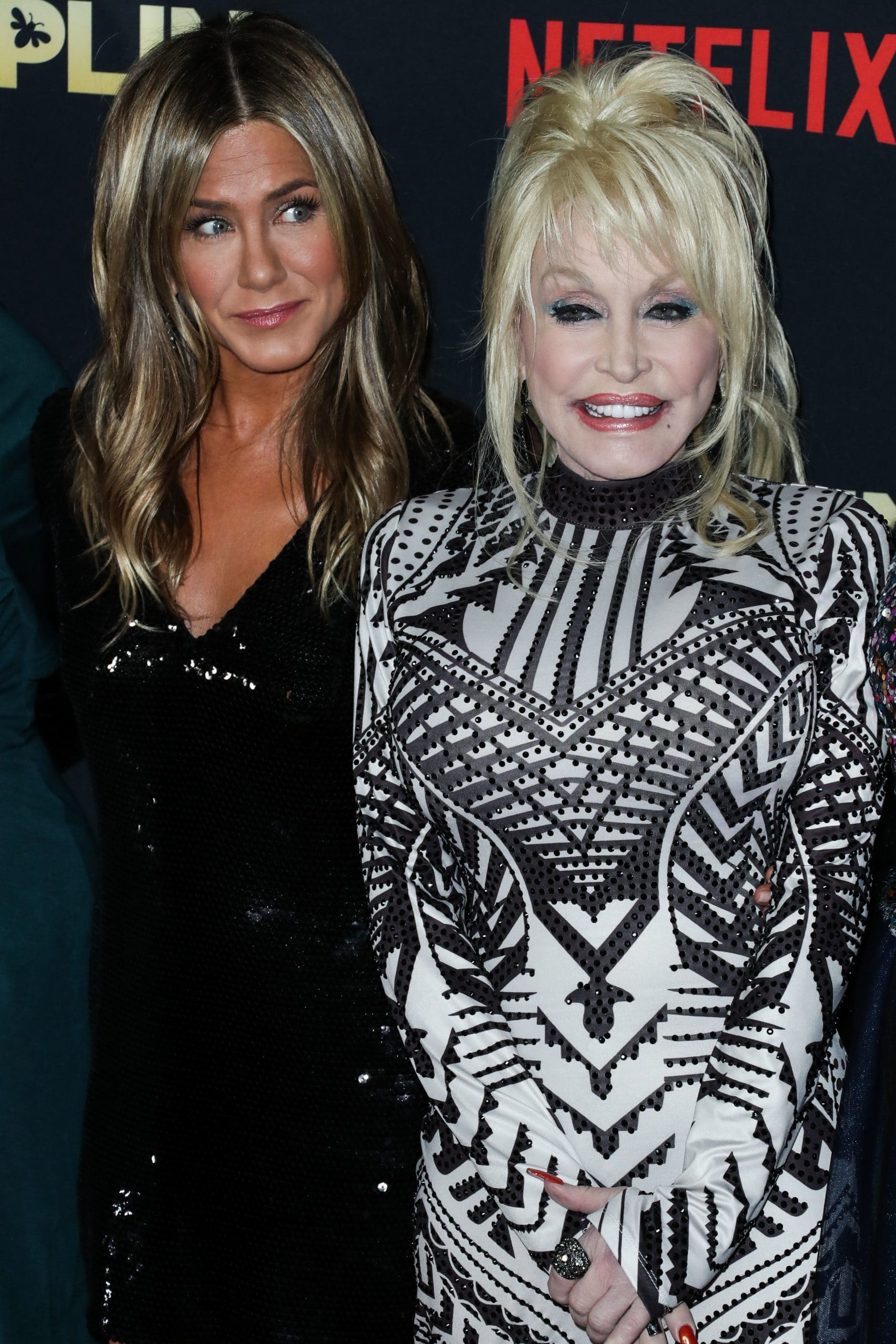 Jennifer continued, "As a kid, you fantasize, I sang into a hairbrush… I was pretty nervous, then I got really relaxed. When I finished I burst into tears!" Dolly, of course, was very comforting and assured Jennifer that she did a great job! Dolly said she was proud of Jennifer for facing her fears.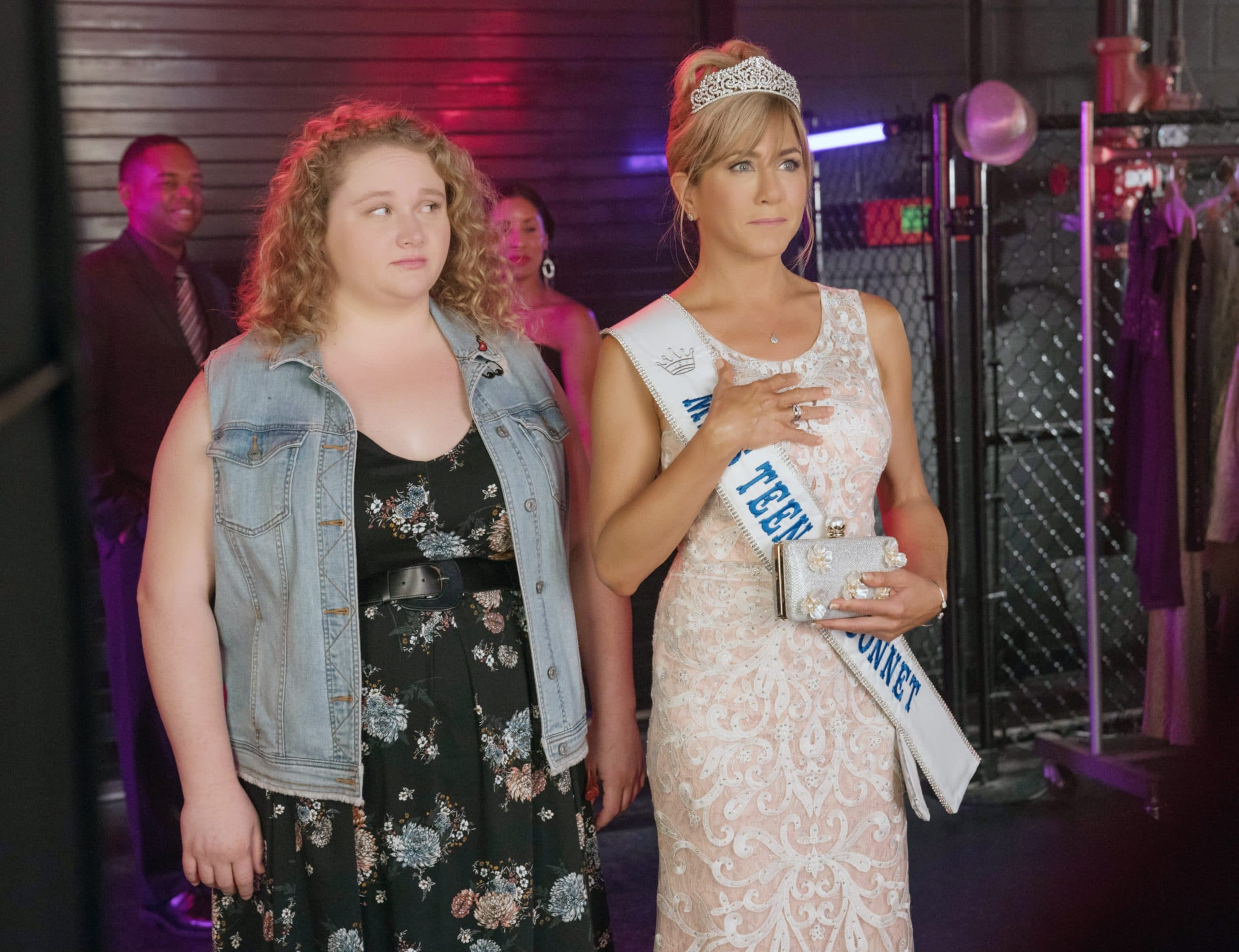 While she was only heard in the background vocals of the song, Jennifer has shown off her singing chops a few times over the years. She can really sing! However, as of now, she prefers acting. She even compared singing in the studio to what she imagines jumping out of a plane to feel like. Jennifer said she was full of adrenaline!
Listen to the song below: