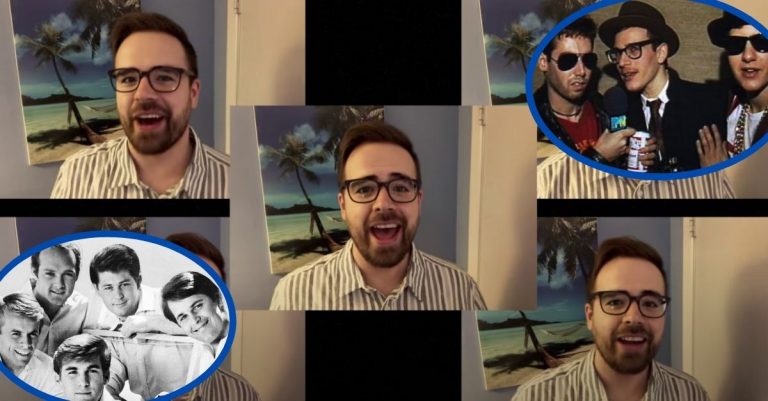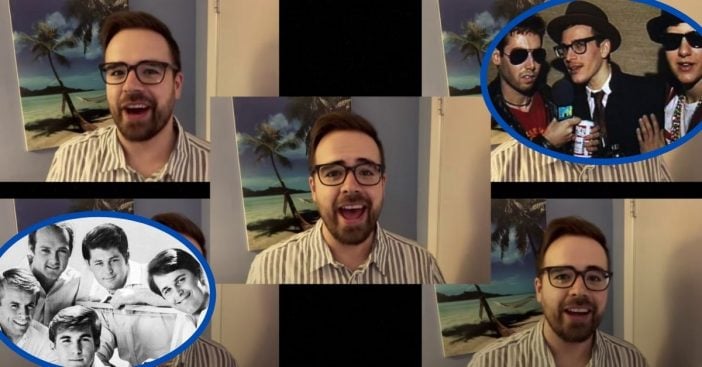 A man by the name of Kevin Miller recorded, produced, and uploaded a video of himself singing a mashup of The Beach Boys and The Beastie Boys and it's kind of amazing. You'd think that two groups from two very different music genres would not mesh well together, but it absolutely does. He specifically takes the songs "I Get Around" and "Fight For Your Right" to make for a gorgeously sung medley.
Miller took the lyrics of the Beastie Boys tune and sung it to the tune of the Beach Boys' classic hit. And it just works. What's even more fitting is the title of the video; The Beachstie Boys.
The Beach Boys and The Beastie Boys = The Beachstie Boys
Miller sings the entire thing, complete with the same harmonies that mimick that of The Beach Boys. You can definitely tell he's a singer with how effortless the mash-up seems to be! And people are definitely noticing. "This guy had an idea and put it to YouTube and you can tell that he loved every minute of creating it. We need more people like this in the world," one fan writes.
RELATED: WATCH: This Vintage Clip Of "God Only Knows" By The Beach Boys Is Timeless
Another says, "DUUUUUDE. Excellent work! Hilarious and perfect arrangement. 10/10 would recommend." One person shares in the comments that the video was actually shared on Brian Wilson's Facebook page as well! Definitely a clever twist on some classic songs. Check it out below!