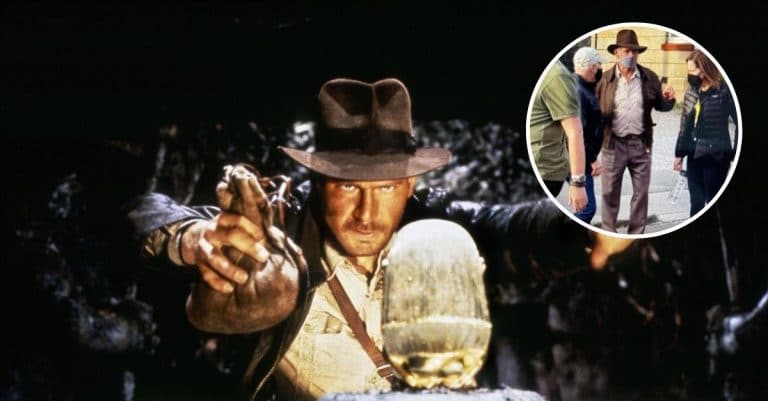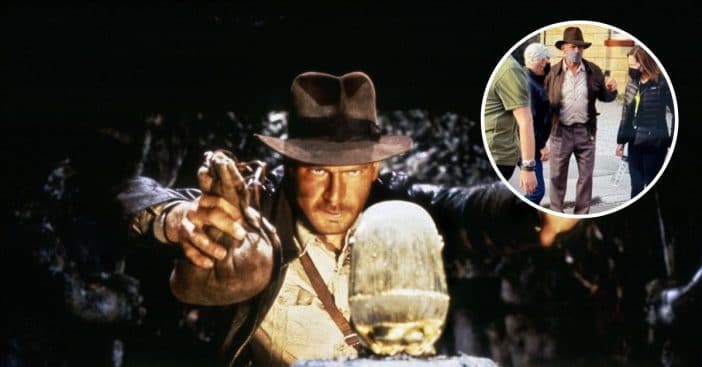 Fans of the Indiana Jones franchise just got a first look at the fifth movie. Harrison Ford is coming back as Indiana Jones! It has been a long time since the last film, as the fourth movie called Kingdom of the Crystal Skull came out in 2008. He will star alongside Phoebe Waller-Bridge and Mads Mikkelsen in the new movie.
Actor Josh Gad gave a sneak peek into the filming of the movie on social media. The photo shows Harrison in his trademark costume! Josh captioned the photo, "All is right in the world. Welcome back Dr. Jones." Harrison appears to be talking to some of the crew and they are all wearing face masks.
Get the first look at Harrison Ford in the new 'Indiana Jones' movie
View this post on Instagram
The film is set to premiere in July 2022 and there is one major difference in the new film. Steven Speilberg will not be directing (although he is still signed on as a producer). The new director, James Mangold released a statement about the movie.
RELATED: Steven Spielberg Teases Female Lead For 5th 'Indiana Jones' Film
He said, "I'm thrilled to be starting a new adventure, collaborating with a dream team of all-time great filmmakers. Steven, Harrison, Kathy, Frank, and John are all artistic heroes of mine. When you add Phoebe, a dazzling actor, brilliant creative voice and the chemistry she will undoubtedly bring to our set, I can't help but feel as lucky as Indiana Jones himself."
Are you excited about a new Indiana Jones movie?