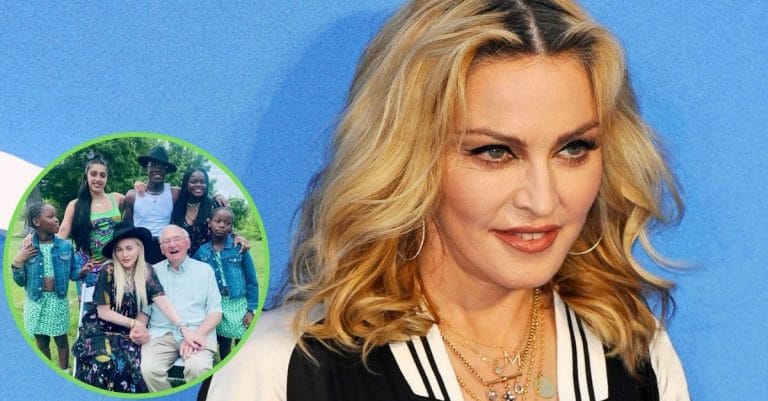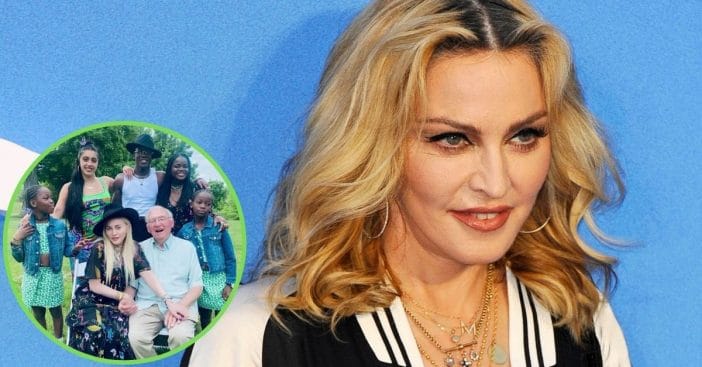 Madonna and her six children went to see her dad Silvio Ciccone for his 90th birthday! They all celebrated by heading to his very own vineyard called Ciccone's Vineyard & Winery in Michigan. Along with Madonna included Lourdes Leon, 24, Rocco Ritchie, 20, David Banda, 15, Mercy James, 15, and twin daughters Stella Ciccone and Estere Ciccone, 8.
The singer posted a little montage video from the trip, which included sweet bonding moments between her kids and her dad (his grandchildren). "My father is a survivor growing up as an Italian Immigrant in the US and living thru many traumas but always working hard for everything he had," she captions the Instagram post "He taught me the importance of hard work and earning one's way in life………….Again I thank you. 🙏🏼."
Madonna and her six kids have tons of family fun celebrating her dad's 90th birthday
View this post on Instagram
She concludes her message, "It was so special to spend your 90th birthday with you and my children in your vineyard. 🍇🎂🍷🎉♥️ #happybirthday #ohfather #thestrangers @cicconevineyard."
RELATED: Madonna's Daughter, Lourdes, Normalizes Armpit Hair In Selfie With Mom
Earlier this week, Madonna shared a video of her father leading a prayer before her concert in honor of his birthday. "Heavenly Father (Dad) Thank you for giving me life……..👏🏻👏🏻👏🏻👏🏻👏🏻," Madonna writes on her Instagram. "And all other Blessings you've bestowed upon me. Happy 90th Birthday! You are the O.G."
View this post on Instagram
It's very clear that Madonna has a deep love for her family. Back in December, she gave fans a glimpse of her home life during Thanksgiving with her six children. Then, she later honored her kids by getting a tattoo of all their initials. The tattoo features the letters "L R D M S E" in a typewriter-style font on the inside of her wrist.
View this post on Instagram
"Inked for The Very First Time…………..✍️ #family," she captions the photo montage of her newest and very first tattoo. Prayers and continued well wishes for her whole family!