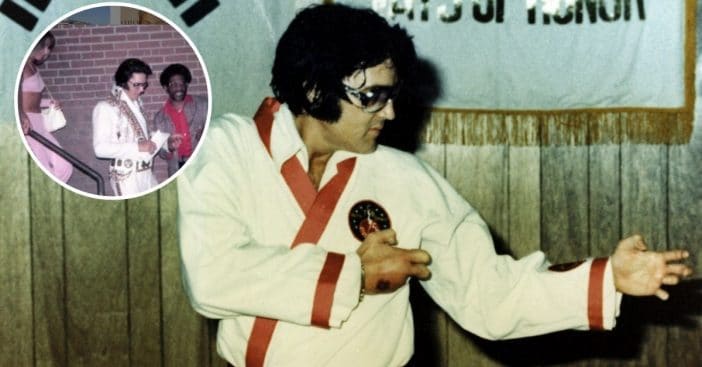 After Elvis Presley and Priscilla got divorced, he started dating model Linda Thompson. She even lived at Graceland with him for a few years, so she has plenty of memories with the King! Even though they ultimately broke up before his death, she loves sharing photos of her time with Elvis on her Instagram account.
She recently shared a few fun photos of Elvis on tour and doing karate! Elvis was reportedly introduced to karate while he was in the military in Germany. He became fascinated with it and eventually took karate lessons from Jürgen Seydel.
Linda Thompson shared some rare Elvis photos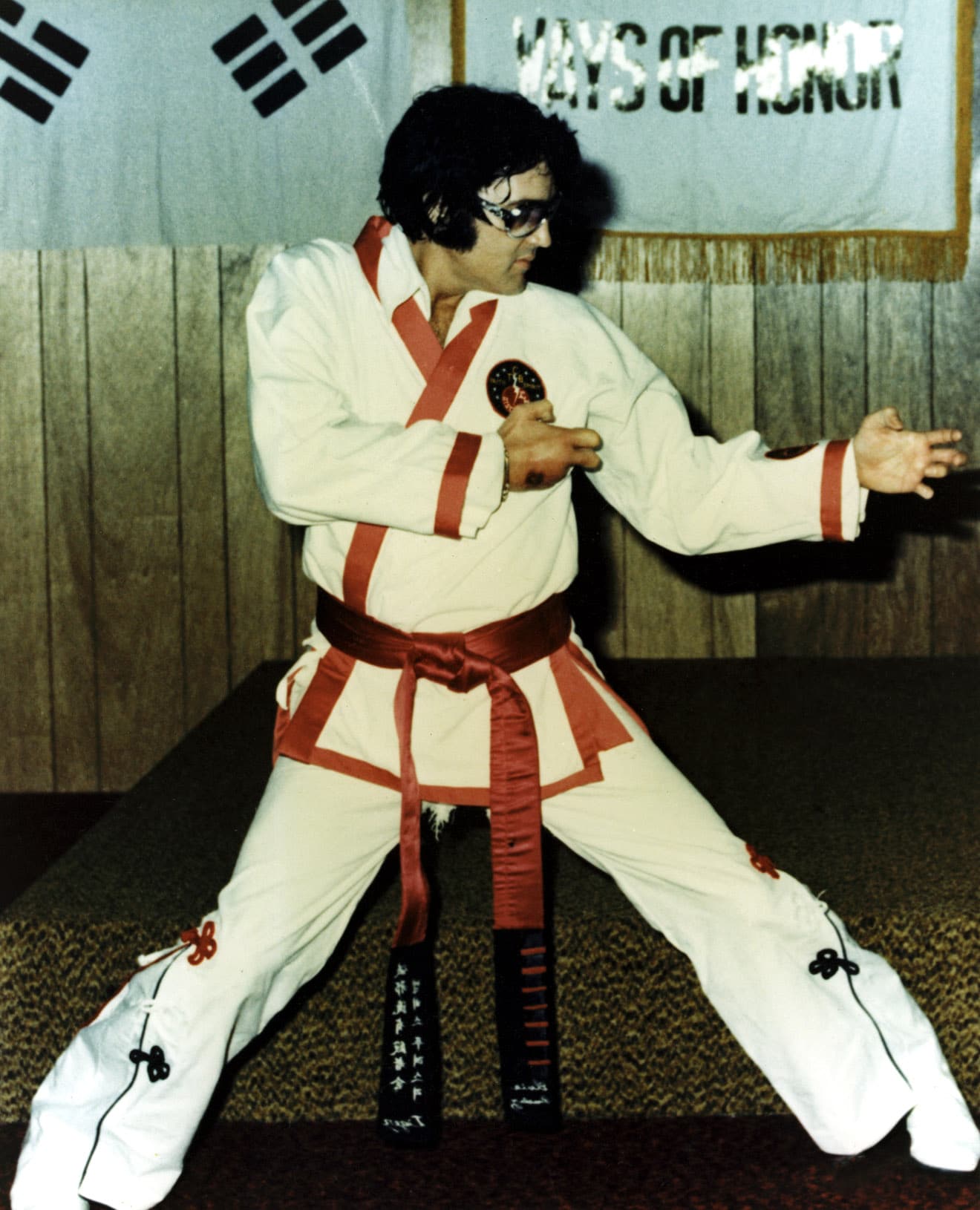 His jumpsuits and some dance moves during his performances were actually inspired by his love of karate. He received his first-degree black belt in 1960 and trained under instructor Kang Rhee. If you ever get the chance to visit Graceland, notice the chandelier in the hallway is missing a link. He accidentally knocked it out while practicing karate!
RELATED: Elvis Presley's Ex Linda Thompson Talks His Hair And Webbed Toes
View this post on Instagram
Linda has also shared some insider photos of Graceland when she lived there. She said she even helped redecorate a few rooms.
In conclusion, check out a video of Elvis doing karate: