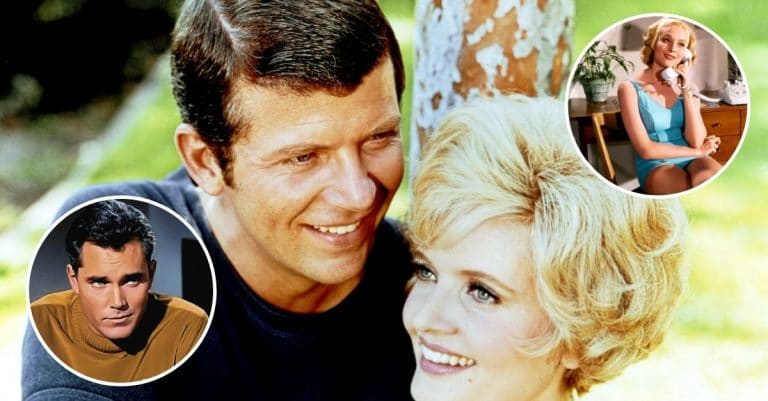 Can you imagine anyone else playing the iconic Mike and Carol Brady on The Brady Bunch besides Florence Henderson and Robert Reed? It can be hard to picture but there were other actors in the running to play the wholesome mother and father roles. It turns out Jeff Hunter, Bob Holiday, and Diane McBain were a few actors in the mix for the roles.
A columnist named Sidney Skolsky confirmed this in 1968. Sidney wrote, "Paramount tested Jeff Hunter and Diane McBain for their series 'The Brady Bunch,' based on Lucille Ball's 'Yours, Mine and Ours.' They also tested Bob Holiday, who starred on Broadway in 'Superman.'"
There could have been another Carol and Mike Brady
Jeff played Capt. Christopher Pike in the pilot episode of Star Trek that was ultimately scrapped. Perhaps it was fate that he didn't get the role of Mike Brady because he sadly died in 1969. Diane was best known for Surfside 6, Parrish, and Spinout with Elvis Presley.
RELATED: 'The Brady Bunch' Cast Then And Now 2021
Eventually, they chose Florence for the role and they found her from Broadway. Robert snagged the role of her husband and the rest is history. It is very odd to imagine other stars in those beloved roles! To learn other Brady Bunch secrets you won't believe, watch the video below: