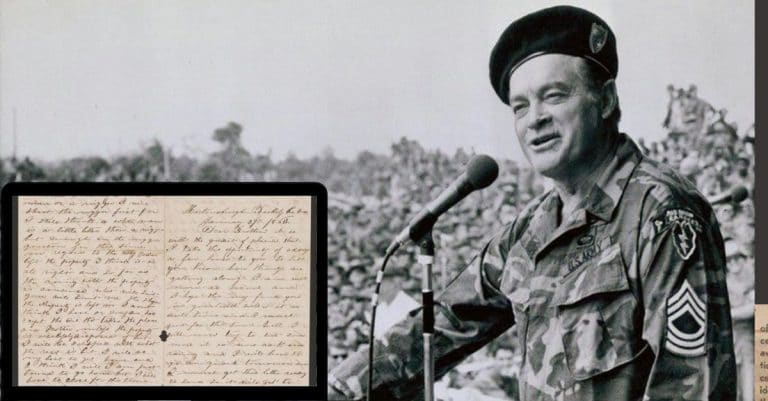 Bob Hope penned letters to American troops during World War II, which has been documented in a new book called Dear Bob: Bob Hope's Wartime Correspondence with the G.I.s of World War II. The book also covers postcards, packages, and more sent back and forth between him and the troops. The book was written by Martha Bolton, a family friend who once wrote jokes for Hope, and his daughter Linda Hope.
"I found it very moving to re-read these letters again," Linda tells Fox News. "… I was reminded of the scope of dad's involvement with the men and women he entertained, here at home and abroad.  It reinforced the reality of how those relationships really affected his entire life."
Bob Hope had a lot of love for the American troops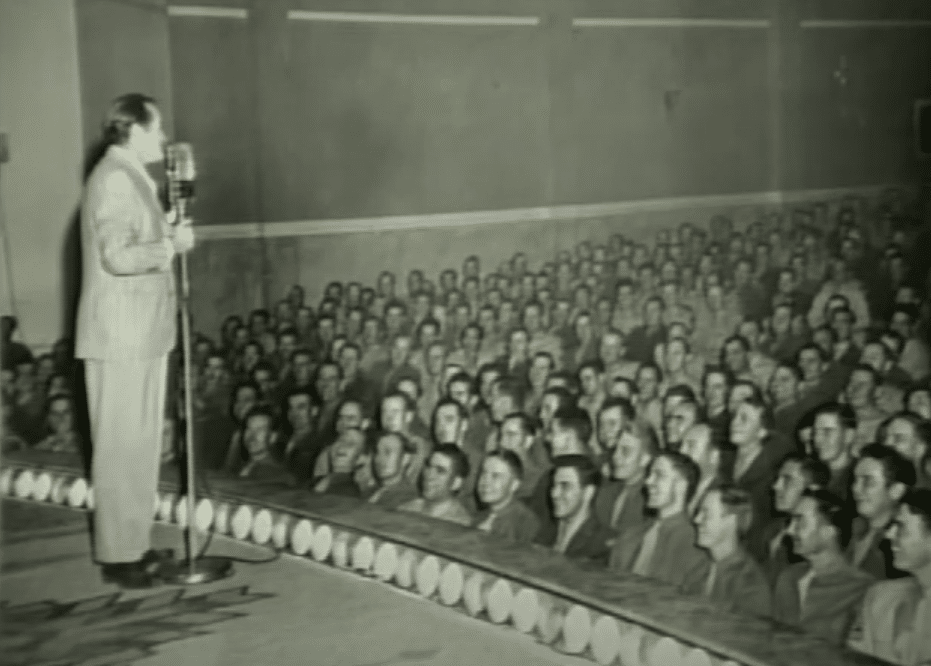 Martha reveals to Fox News that they had begun working on the book when Hope was still alive. "I had come across the letters he received from G.I.'s over the years and I was just so overwhelmed by its historical significance. I thought they also gave a look inside his heart. And there was so much there. There were funny letters, but also moving letters. It spanned the whole human experience. And it really showed Bob's relationship with the G.I.'s," she says.
RELATED: 92-Year-Old World War II Veteran Finally Receives Medals 70+ Years After Serving
Fox News also asked Martha about what Hope would say back to the G.I.'s in his letters to them, and fortunately, we have info on that! "He wanted them to feel like they were home. So he would share whatever was happening in America that they were missing out on. And it was something like, "Pete, hurry up and get home so you can enjoy this with me, too." The letters were real newsy," she explains.
"It was as if a family member or friend were describing what had happened this week. He would share the news with them, what trends were going on. And of course, he would always send good wishes for their safe return."
Martha additionally reveals that the letters would get Hope very emotional… he couldn't even talk about them without getting choked up. "They were some of his most cherished possessions. And he saved them all. These letters were from men and women that had seen him, and those from friends or families telling him that their loved one saw him before they were killed. I remember there was one show he put on where 60 percent of the audience were killed in the next battle. These are 18, 19-year-old kids. It's such a powerful, emotional journey."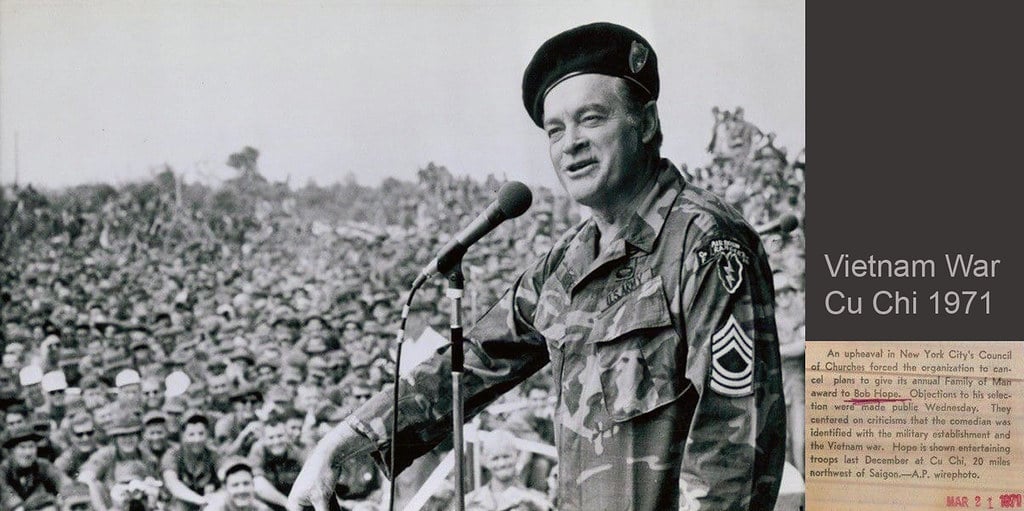 Hope was also incredibly involved with the troops. "He would visit hospitals because he wanted to make them laugh. He wanted to cheer them up. He would walk in, joke around with them, even get in bed with them and play chess. If someone felt horrible, he would be messing around with them, like tickling their toes from the cast, just like a buddy. He wanted them to feel normal. He wanted to make them feel that it was OK to laugh."
It's safe to say that Hope had a lot of love and admiration for the troops – all he wanted to do was give them hope.