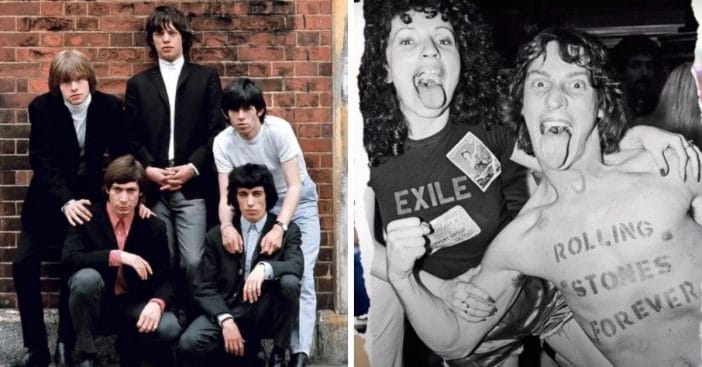 Do you remember the Stones' song "Stray Cat Blues?" It was back in the sexually liberated boom of the 1960s, and the lyrics of the song really didn't cause any heads to be scratched… at least until now. The lyrics go: "I can see that you're fifteen years old / No I don't want your ID / You look so restless and you're so far from home / But it's no hanging matter / It's no capital crime."
By the time the Stones hit the road for their 1969 tour of the USA, he actually brought that age of fifteen down to thirteen… "I can see that you're only 13," the song says, "I bet your mama don't know that you scratch like that / I bet she don't know that you can bite like that."
The Stones' track about an underage girl pushed limits and boundaries
View this post on Instagram
Devon Wilson was reportedly a groupie of the band at the time and also had relations with Jagger. She talked to David Henderson in the book 'Scuse Me While I Kiss The Sky all about this one, particular song. "You know the song, 'Stary Cat Blues'? [Jagger] told me he wrote it about a certain chick. He said he usually doesn't write like that, but he had this one particular lady in mind. When he was in California the girl called him and said, 'Thanks for writing that song about me'. He was shocked because he didn't think she could have recognised herself. But she did and it completely freaked him."
RELATED: Docuseries Explores Murder Conspiracy Behind Death Of Rolling Stones Guitarist, Brian Jones
View this post on Instagram
While there is no supportive evidence on the truth of this story, it wouldn't be far from the truth considering the time. Groupies were as young as 14 years old, some of them shamelessly going topless and hooking up with band guys just for the sake of doing so. According to Far Out Magazine, Lori Maddox was one of the underage groupies, who was inspired by another girl called Sable Starr.
"Sable lived to fuck rock stars. She was so glamorous, totally one-of-a-kind, wearing scarves for shirts and going topless without hesitation. My junior high school friend Queenie became friends with Sable and introduced me. I was 14. Sable was the same age. I felt completely in awe of her."
View this post on Instagram
Regardless of the time period, and how much has changed since then, it's still a universally praised tune from the '60s that no one will ever forget.