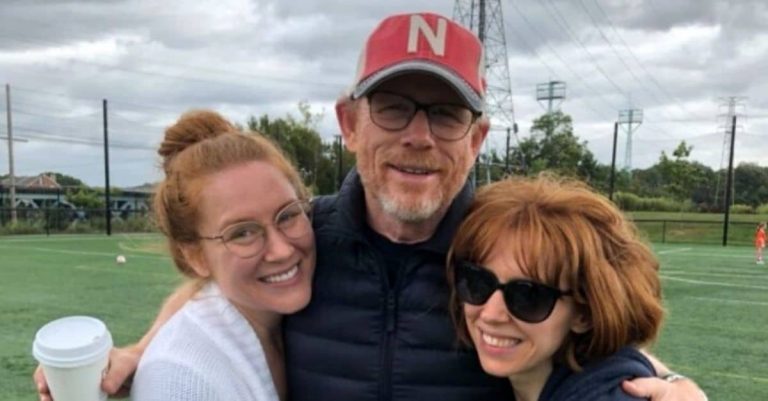 UPDATED 5/25/2022
Actor, director, and filmmaker Ron Howard has been married to high school sweetheart Cheryl Alley for decades and they have four children together. Because they wanted their children to be as normal as possible, they live outside the bubble of Hollywood. Their daughter Paige looks back and says she remembers feeling strange whenever people came up to her famous father.
Paige recalls that she was already around nine years old when she started asking about her dad's job. She said, "I didn't really know what it meant to be a celebrity. I knew there was something different, but at the same time, it just felt so normal. We didn't really know."
Paige Howard said Ron Howard wanted his kids to grow up with a normal childhood
View this post on Instagram
Even though Paige and her siblings had a normal upbringing, they were all still drawn to the spotlight. Paige and her sister Bryce Dallas Howard are actresses, with Paige also working as a producer. Their sibling Jocelyn appeared on Arrested Development and their brother Reed is a professional golfer and YouTuber.
She said her father gave them all advice about show business, noting, "I think we all lean on each other for advice. Bryce, my dad, my mom — we all do. I've definitely reached out to all of them for advice on my career, as well as life, of course. I do it several times a week." It wasn't always this way. For years, Paige had a traditional nine to five job just to see if she preferred a life outside of the spotlight. She ended up answering the call to acting.
View this post on Instagram
She concluded, "Initially, when I was really young, I was, like, 'Yes, I want to be an actress.' And then as I got a little older, I was, like, 'I'm going to rebel against this and try other things.' Now I've come home to acting again and it's really, really fun. It's definitely my career choice."