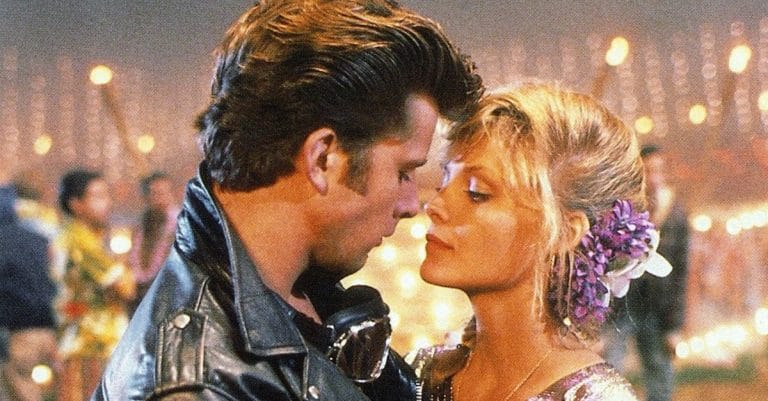 A fan recently spotted an NSFW error in the Grease sequel, Grease 2. Have you seen it? Many people call themselves hardcore Grease fans, but we bet you never noticed this NSFW moment in the sequel, because we sure haven't! A fan pointed out a "wardrobe malfunction" that happened in the sequel film at the Rydell High School Athletics track.
An athlete is running over a set of hurdles and as he jumps, he exposes a bit more than he probably planned to… and it looks like he's not wearing anything underneath his shorts! Oops!
This NSFW error is a big one!
I spotted a wardrobe malfunction in Grease 2 🍆 🥔 🥔 pic.twitter.com/S88naYVeQu

— Justin Root (@JustinWRoot) May 8, 2021
Many fans of the film were stunned to see this little error, responding to the tweet. One fan said, "Can't believe this didn't end up on the cutting room floor lol." Another comments, "I've seen this movie at least 600 times, no exaggeration. Thought I knew every frame. Wow."
RELATED: Los Angeles Neighborhood Intersection To Be Named After 'Grease' Actress
Grease 2 is set two years after the original cast graduates from Rydell High and moves onto the next chapter in their lives. The sequel sees new British student Michael Carrington (Maxwell Caulfield) arrive at Rydell High and become smitten with Pink Ladies leader Stephanie Zinone (Michelle Pfeiffer). While the sequel did not perform nearly as well as the original, it still has its fans… and we assume it'll have a lot more fans now after catching that NSFW error!