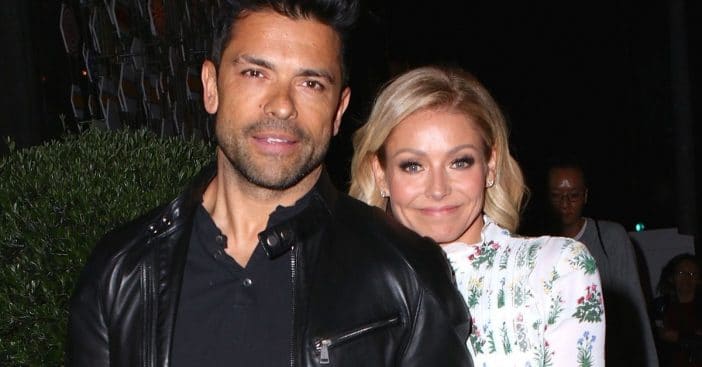 Kelly Ripa and Mark Consuelos's son, Joaquin, just turned 18 and the two celebrated with a birthday post for him online. However, it was nothing short of classic Ripa and Consuelos flirting. Many fans were left in shock though with this comment, as it's a bit NSFW.
"Happy 18th Birthday Quino!" Consuelos says on Instagram in honor of his son's birthday. "@kellyripa our little guy is all grown up. We love you Joaquin!" Then, Ripa joins in with her NSFW comment, saying, "You know what? Making him was so much fun……" to which Consuelos responds, "#madeinmontreal."
Ripa makes a NSFW comment to her husband… on their son's birthday post!
View this post on Instagram
Ripa's comment may have shocked fans, but it was a big hit overall with over 1,000 likes and over 50 replies. "Can't wait to hear your daughter's response to that one!" one commenter writes. Another says, "All the best things happen in Montreal!"
RELATED: Kelly Ripa And Mark Consuelos' Kids Look Exactly Like Their Famous Parents
As mentioned previously, the couple is known for exchanging flirty comments online publicly, even to the dismay of their children. Their 19-year-old daughter, Lola, has already been open about how she feels about her mom's "thirst trap" pictures. She simply says to her mom: "That's disgusting. I block that out of my mind. I forgot you even did that." She adds, "I don't even know if I follow you on Instagram still."