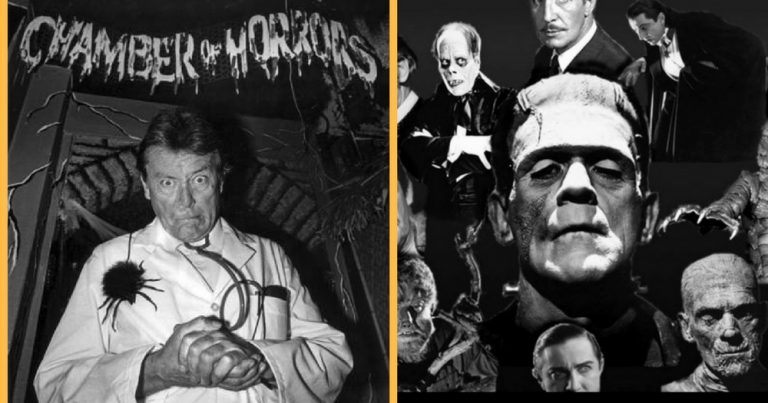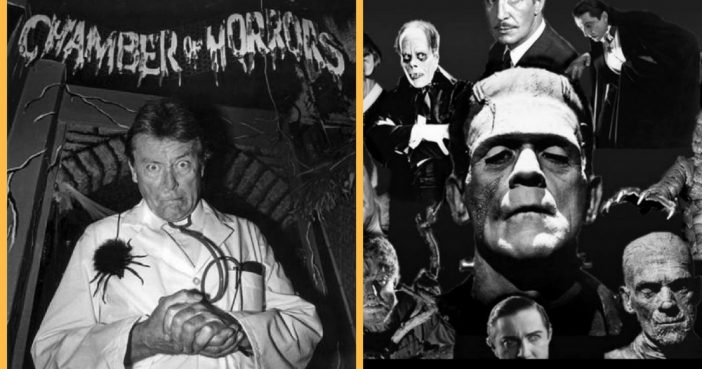 We all know the story. A hapless laboratory technician was working late one night, minding his business with no strange anomalies afoot. By all accounts, it was a normal evening. Then his eyes beheld an eerie sight that would no doubt land him in years of therapy. While it may be hard to believe, a monster — yes, a monster — began to rise and suddenly to his shock and surprise, the beastly creature started… dancing.
And so goes the story of the "Monster Mash," an undying 1962 novelty song from Bobby "Boris" Pickett that has become a Halloween staple. Right alongside Michael Jackson's "Thriller," Pickett's "Mash" has firmly planted itself as a seasonal classic in the 55 years since it was recorded at Los Angeles' Goldstar Studios with zero expectations from Pickett or anyone else involved with the production. "We had a hard time doing it because it was totally ridiculous," says Darlene Love, who sang backup on the track. "When you do a song like that, you never think you're going to be famous or that it'll be a hit."
(He did the mash.)
He did the monster mash.
(The monster mash.)
It was a graveyard smash. …
At the time, Love was a part of The Blossoms, an in-demand session group who sang backup on dozens of hits in the early '60s. (With Pickett passing away in 2007 and producer Gary S. Paxton dying in 2016, Love is one of the last surviving people involved with recording the track in May 1962.) "We were backup singers for everybody who ever came along," says Love. "I don't care what they sang, everybody wanted the Blossoms." That included producer Lou Adler, known for his work with everyone from Carole King to Cheech and Chong. "He told us they were getting ready to do a Halloween song. We were like, 'Oh please. A Halloween song? Who's gonna do a song about Halloween?'"
Bobby Pickett, that's who. A Korean War veteran who was trying to make his name as an actor, Pickett (who co-wrote the song with Leonard L. Capizzi) was astutely in tune with three distinct three national trends at the time, all resulting in the track's birth and subsequent success. First, there was the wild popularity of monster movies such as Universal classics Dracula and The Wolf Man, all receiving renewed popularity via syndication on television (and both later name-checked in "Monster Mash"). Simultaneously, American pop in the late '50s and early '60s was awash with novelty tracks ranging from Brian Hyland's "Itsy Bitsy Teenie Weenie Yellow Polkadot Bikini" to Sheb Wooley's "The Purple People Eater." (Both songs went to No. 1 on the Billboard Hot 100.) Lastly, music was also flooded with tracks that could be paired with a specific dance, from Chubby Checker's "The Twist" (which you'd twist to) to Dee Dee Sharp's "Mashed Potato Time," a track best paired with a dance aptly named The Mashed Potato. It was the latter hit, which achieved gold status in early 1962, that inspired Pickett — and the stage/graveyard was set for a smash.
"We sat down to listen to the song to try to figure out what the background was going to be," says Love of the recording session, which also included Leon Russell on the piano. "We ended up with, 'He did the mash, he did the monster mash.' We thought it was funny at the time." The band (appropriately dubbed The Crypt-Kickers) recorded first, followed by the Blossoms girls and Pickett, who was no doubt doing an impression of monster movie legend Boris Karloff.
Says Love: "He had to sing his vocals so we could figure out where to come in. It made it more fun, with him singing his line and then us answering him." Released in August, the track caught on in a flash, hitting No. 1 on the Billboard Hot 100 dated October 20-27, 1962. "Over the years it became a Halloween song because they had nothing else to play."
For Pickett, the song gave him a unique breed of popularity. "He always said that he had the best kind of celebrity that there is since no one really recognized him and he was never really bothered but everyone knew the song," says Nancy Joy Huus, Pickett's daughter. Given up for adoption when she was a baby unbeknownst to Pickett, Huus and Pickett later reunited and enjoyed a close relationship preceding his death, with Huus being a fan of the track throughout her life without knowing it was her father who was singing. "When I found him, he was out-of-his-mind thrilled since he thought he was going to grow old alone. I still remember the night I told my kids that Grandpa is the 'Monster Mash' singer."
Now that I have finished this post, I have "Monster Mash" stuck in my head. Do you? Have a safe and happy Halloween!
(Source: Billboard)