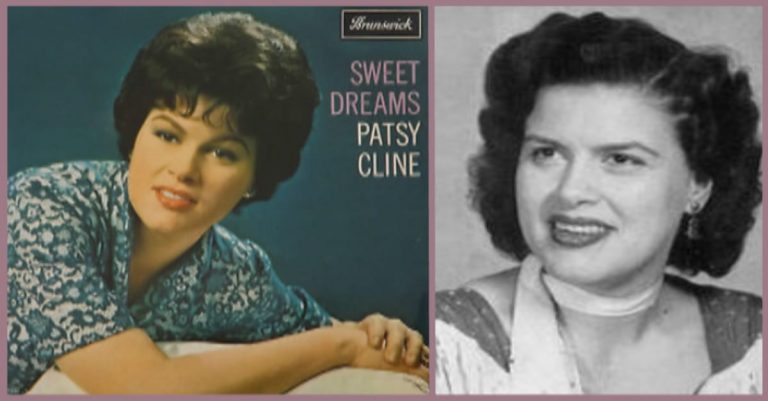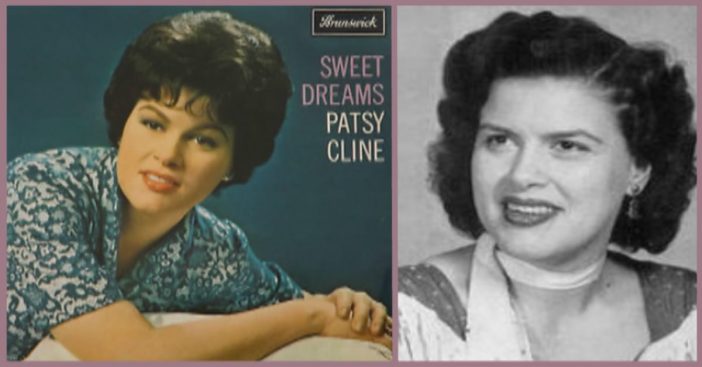 "Sweet Dreams" was written by Don Gibson who originally recorded the song in 1955. In early 1963, Patsy Cline was recording songs for her next album, Faded Love, which was set for release in late March, 1963. However, on March 5, Cline died in a plane crash on the way home from a benefit in Kansas City, Missouri for the family of Cactus Jack Call, a disc jockey who was killed in an automobile accident so, therefore, the album was never released. The songs were later compiled for the release Patsy Cline the Last Sessions in 1988.
Instead, Decca Records issued a double album, entitled The Patsy Cline Story, in the summer of 1963.
In 1963, "Sweet Dreams" was released to the public and became a big Crossover hit, making it to #5 on the Country charts and to #44 on the pop music charts. It also peaked on the U.S. Adult Contemporary charts at #15. This song was followed by two other songs that were planned for release on Cline's upcoming album: "Leavin' on Your Mind" and "Faded Love", which both became hits.
It was said that Cline did not like the use of the violins that producer Owen Bradley was bringing into the song, because she feared she was becoming too "pop" for her Country audience. But upon hearing the song after the playbacks the night she recorded it, she supposedly held a record up of her first record and "Sweet Dreams" and proclaimed "Well, here it is: The first and the last."This quote came from the video called Remembering Patsy, and was quoted by Jan Howard whose husband at the time was Harlan Howard.
(source)
Lyrics to "Sweet Dreams" by Patsy Cline
Sweet dreams of you
Every night I go through
Why can't I forget you and start my life anew
Instead of having sweet dreams about you
You don't love me, it's plain
I should know, I'll never wear your ring
I should hate you the whole night through
Instead of having sweet dreams about you
Sweet dreams of you
Things I know can't come true
Why can't I forget the past, start loving someone new
Instead of having sweet dreams about you
Check out Jessica Lange's portrayal of Cline below.
And for contrast since there is no live performance of "Sweet Dreams"…
RELATED: Neil Diamond & Barbara Streisand: "You Don't Bring Me Flowers"