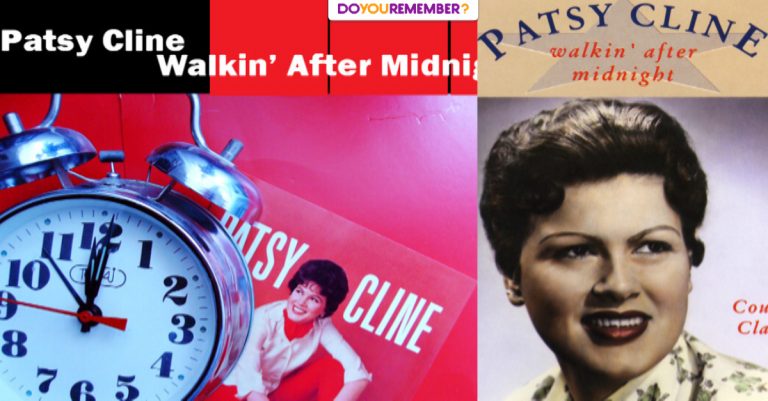 Patsy Cline's "Walkin After Midnight" was a huge part of her success. This was Patsy Cline's first hit song. She was signed to Four Star Records, who were a popular Country music label and had her record this song, which was written by staff songwriters Alan Block and Don Hecht. Cline didn't necessarily like the song, but it suited her emotional delivery. She delivered this tale of loneliness and lost love beautifully.
"Walkin After Midnight" got a big boost when Patsy Cline performed it on the variety show Arthur Godfrey's Talent Scouts and won that night's competition. It also became a crossover hit, charting at #2 Country and #12 Pop, and established Cline as a Country singer capable of mainstream success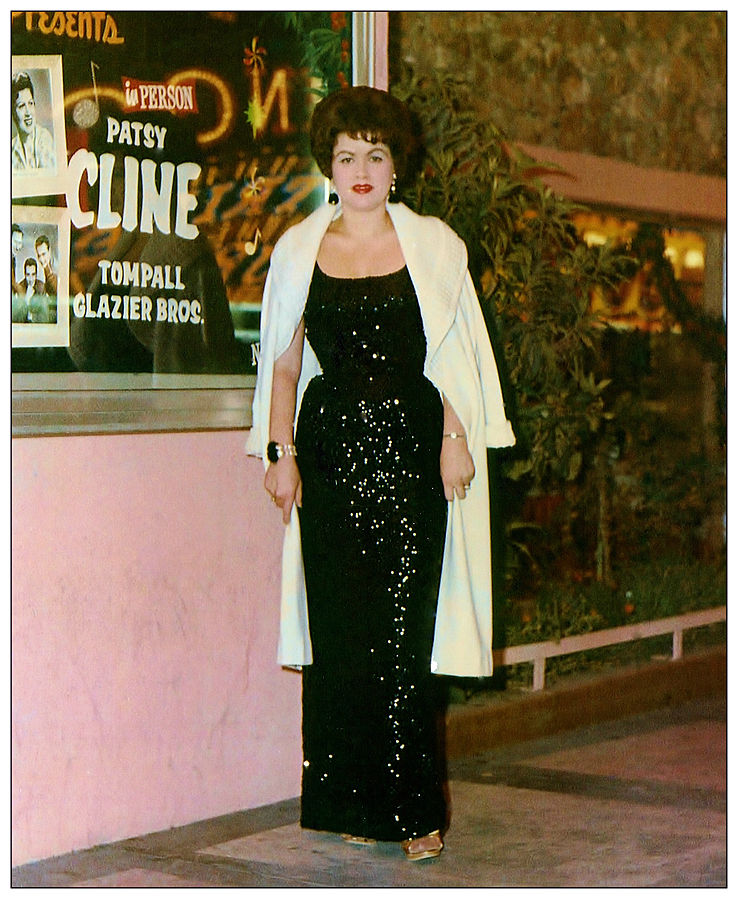 "Walkin' After Midnight" is my favorite song by Patsy, but I listened to her all throughout my youth.
Patsy made her network television debut in July of 1955 on the short-lived television version of the Grand Ole Opry on ABC-TV.
I go out walkin' after midnight
Out in the moonlight
Just like we used to do, I'm always walkin'
After midnight, searchin' for you (wa-wa-walking, wa-wa-walking)
I walk for miles along the highway
Well, that's just my way
Of sayin' I love you, I'm always walkin'
After midnight, searchin' for you (wa-wa-walking, wa-wa-walking)
I stop to see a weepin' willow
Cryin' on his pillow
Maybe he's cryin' for me
And as the skies turn gloomy
Night winds whisper to me
I'm lonesome as I can be
I go out walkin' after midnight
Out in the moonlight
Just hopin' you may be somewhere a-walkin'
After midnight, searchin' for me (Wa-wa-walking, wa-wa-walking)
I stop to see a weepin' willow
Cryin' on his pillow
Maybe he's cryin' for me
And as the skies turn gloomy
Night winds whisper to me
I'm lonesome as I can be
I go out walkin' after midnight
Out in the moonlight
Just hopin' you may be somewhere a-walkin'
After midnight, searchin' for me (wa-wa-walking, wa-ooh-ah)
Here's Kellie Pickler from American Idol Season 5 with a terrific rendition

Patsy Cline: "Crazy"
RELATED: A Lifetime Film About Patsy Cline And Loretta Lynn's Friendship Premieres In October