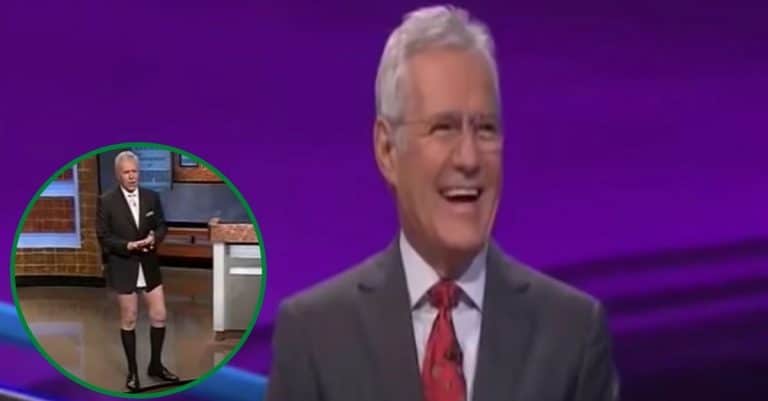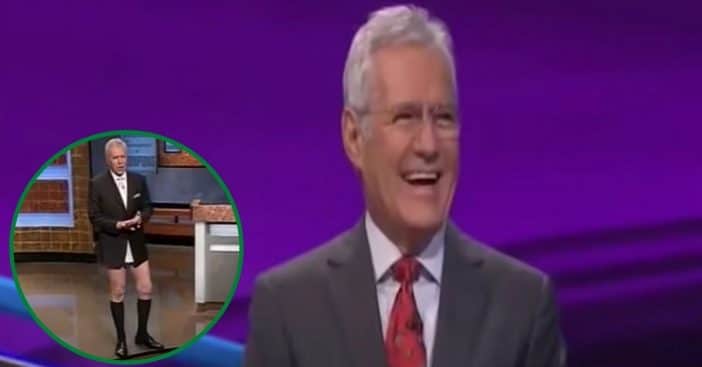 Funny moments happen on every show, including Jeopardy!. There's actually a full video on YouTube compiled of all the best bloopers moments on the show, and it has over 1 million views to date. The popular game show has been appearing on TV screens since the '60s, and this video will leave you in stitches over some of the funny and surprising moments that took place on the show throughout the years.
Long-time late host Alex Trebek loved to keep things lighthearted on the show and often engaged in the funny moments himself, whether the contestant confidently gave a wrong answer or even Trebek himself coming out not wearing pants (yes, that DID happen)!
Some of these bloopers are not safe for all ages!
Jeopardy! has always been known as a family kind of program for all ages to enjoy, even though there was definitely some crude humor here and there. One YouTube commenter shares a funny moment that may have gone over many people's heads: "I didn't get snow on my wedding day but I had 8 inches on my honeymoon. That went over a bunch of heads!"
RELATED: 'Jeopardy!' Loses Top Ratings Spot For First Time Since Alex Trebek's Last Episodes
Some of my personal favorite moments in this video are when contestants continue to blow all their money into wrong answers or when contestants forget to say "What is…" before their answer. Check out the full video below and tell us your favorite funny Jeopardy! moments.