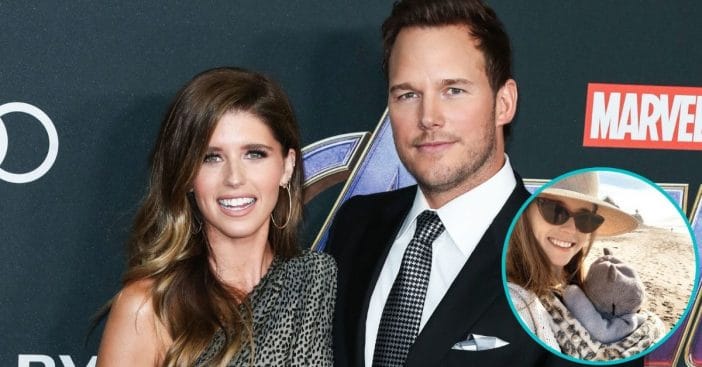 Katherine Schwarzenegger recently spoke out saying her husband is extremely supportive of her parenting as she breastfeeds their daughter, Lyla Maria, who is 9 months old. It was during Katherine's Instagram lives series "BDA (Before, During & After) Baby" where she chatted with friend and new mom Iskra Lawrence about the challenges of being a mom.
"My husband has always been super supportive," Katherine shares with Iskra. "He'll look at our daughter and be like, 'Can you believe your body is able to feed our baby?' "
Chris Pratt acknowledges the challenges of being a mom, supports wife breastfeeding their baby
View this post on Instagram
"Sometimes, I think — especially as women with this pressure to bounce back after baby — you have to keep in mind that when you're breastfeeding, you need to, as my husband says, 'eat to win,' and to feed yourself so you can also properly nourish your baby. Because for a lot of people, what you eat and how you treat your body also hugely impacts your milk supply," she continues.
RELATED: Katherine Schwarzenegger Explains Why She Won't Post Photos Of Her Daughter's Face
View this post on Instagram
The two tied the knot in June 2019 and welcomed their daughter in August 2020. The two have been very vocal about being parents to a new baby and working to keep their child out of the spotlight, yet enjoying every moment of it. "Being pregnant in a pandemic and having a baby too, was not how I expected my pregnancy and becoming a mother to go, but I couldn't be more thrilled and grateful to have my little Lyla Maria in my life and to be able to be her mom," she writes to her followers.
View this post on Instagram
As of now, Katherine is fully embracing mom life and everything that comes with it. Even the baby clutter! "Before I had my daughter, I was always like, I'm not going to be that person who has play equipment everywhere and baby stuff everywhere," she says during her Instagram Live. "And I look at my kitchen now, and I'm like, There's a bouncy thing here, there's a DockATot here."