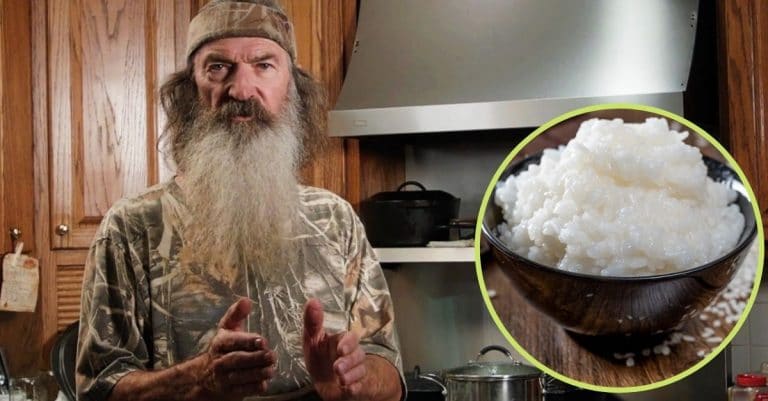 Star of Duck Dynasty, Phil Robertson, claims that the problem with America is that no one "cooks rice anymore." He appeared on his YouTube channel to condemn America's rice-cooking abilities and since he and his family are very family-oriented, they're big on practicing hospitality on a regular basis.
"Romans 12: 'offer your bodies as a living sacrifice.' I'm here in the morning cooking rice. If I just cook it for me and Ms. K and somebody drops by or two drop by, four drop by, we've got plenty of rice. The problem with America, they don't cook big pots of rice anymore," he says in the video.
Do you know how to cook rice the Phil Robertson way?
"If more than that (12) show up, you get a bigger pot," he continues, noting that you need to always be ready and have something cooking because you'll never know who's going to come knocking. As for how to cook rice properly, Robertson has a go-to method.
RELATED: 'Duck Dynasty's Phil Robertson Discovers He Has An Adult Daughter From A 1970s Affair
He says to add four cups of rice to a large pot, with seven cups of water and one cup of chicken broth. He says to measure it out precisely and not to eyeball it to get it perfect. "We are going to bring that to a boil. It's going to go way up here," he says as he holds his hand to the top of the pot. "And it's going to go all the way down the bowl. When the foam reaches the top of the rice, we are going to turn the fire on low, put a lid on, never look at it again. Don't stir it, and don't look at it."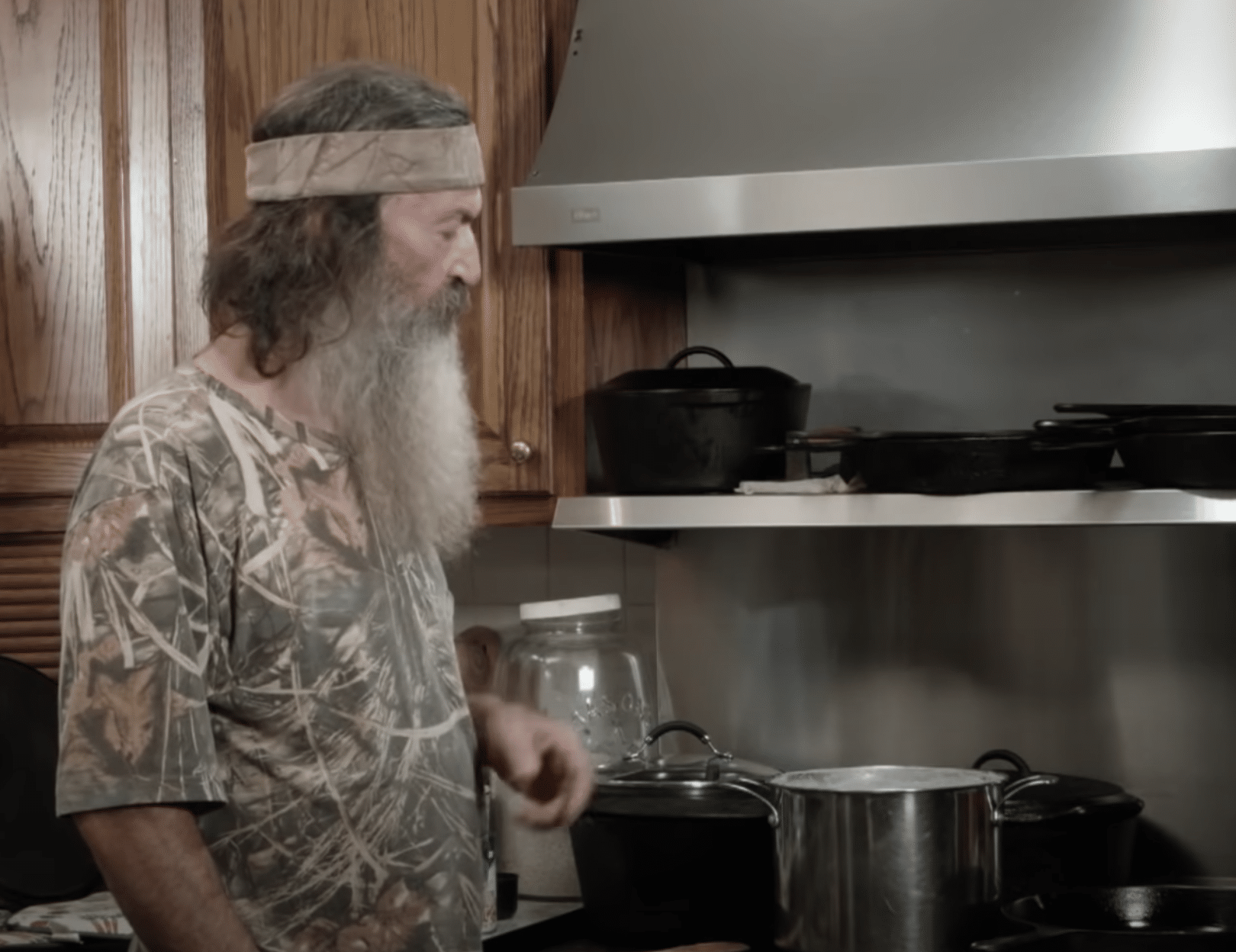 Robertson is also pretty stern about not taking the lid off while the rice is cooking. You'll want to let it simmer for six to eight minutes, then you turn the "fire out" and "go watch TV" while the rice cools for 10 to 15 minutes. He specifically notes that this recipe feeds twelve people, so of course, measure accordingly if it's just for you tonight.