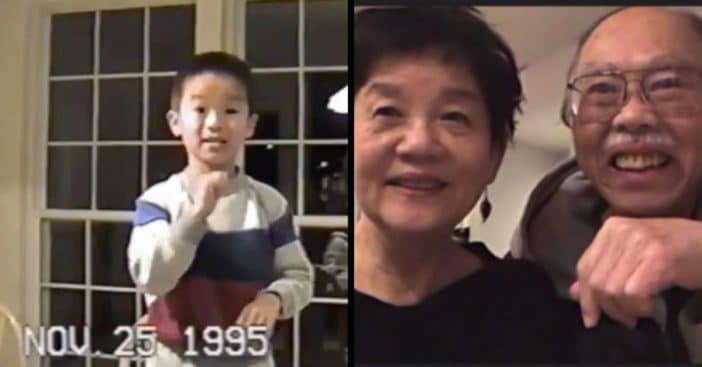 Much like the Superbowl, the Oscars often feature commercials designed to reach a particular audience and create a memorable scene. The 2021 Academy Awards featured one such ad from Google featuring deaf grandparents and the ways they stay in touch with loved ones across distances during the pandemic.
The ad introduced Google user Tony, who is a CODA, which stands for child of adults. They themselves are typically hearing but are deeply a part of the Deaf world and community through one or both parents. Their identity resides with neither hearing nor Deaf communities in full, but they often see themselves as a bridge able to interact with and connect both worlds. Connection became even more essential and meaningful in the wake of the pandemic, something this recent ad wanted to convey.
A new Google ad showcases a CODA and deaf grandparents
Google's latest ad that aired during the 2021 Oscars commercial break tells the story of Tony. A caption shared on Twitter reads, "As a CODA, or 'child of deaf adults,' Googler Tony has always shared a unique bond with his parents."
RELATED: American Girl Unveils Deaf 2020 'Girl Of The Year' Doll
Then, Tony's story becomes one too many can relate to: "But when the pandemic forced a physical distance between them, they found new ways — and a new reason — to stay close." The narrator walks through his upbringing and how he interacted with his deaf parents as a hearing child. It then impressed upon viewers the importance of having options for communicating at a safe distance with so visual a language as signing.
Addressing all the important points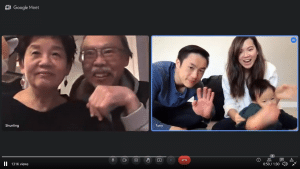 One way to communicate remains through written word such as text or email. But in sign language, a person's expression is the equivalent of their tone; it provides important context for how they're saying what they sign. So, Tony and his parents also rely on video calls. This allows the family to see each other face-to-face, sign, and show important expressions that set the tone for each sign.
The Google ad itself includes captions and shows their importance for Tony and his family when he and his wife introduce his parents to Owen, Tony's son and their new grandson. Accurate captions for video chats and in popular media allows the Deaf community to follow along when signing or lip-reading is not possible.
Because it is an ad, it promotes Google as a provider for this valuable method of communicating. Reactions online, though, addressed the heart behind the video and hoped it might get an Oscar that night too. Watch it below, and know that the final hand emoji at the very end means "I love you."
As a CODA, or "child of deaf adults," Googler Tony has always shared a unique bond with his parents. But when the pandemic forced a physical distance between them, they found new ways — and a new reason — to stay close. 🤟 pic.twitter.com/ZPrauhIRbc

— Google (@Google) April 26, 2021