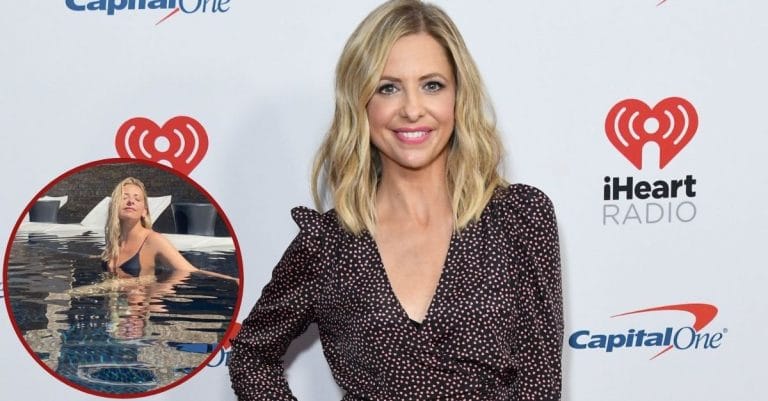 It's been 24 years since Buffy the Vampire Slayer came onto the scene, but Sarah Michelle Gellar is proving she hasn't aged a day since then in her new tiny bikini photo! She took to social media to post a photo of herself in her pool, soaking up the warm almost-summer sun.
"Yup… I remember how to do this (I was actually concerned I wouldn't remember how to relax but thankfully it's like riding a bike)," she hilariously captions the photo.
Sarah Michelle Gellar is a total knockout in this tiny bikini
View this post on Instagram
It's being speculated that Gellar is on sort some of dreamy vacation evidently somewhere gorgeous. We're left wondering where exactly this amazing vacation spot is and what she's doing there – maybe just to escape the reality of home-living in the middle of a pandemic.
RELATED: Did You Know Dolly Parton Played A Pretty Big Role In Producing 'Buffy The Vampire Slayer'?
View this post on Instagram
Of course, fans have been reacting positively to see the actress enjoying some time off and relaxing. "Enjoy for all of us," someone writes. Another adds, "Invite me over Buffy !😍 you are my hero!" referencing her Buffy days on TV.
View this post on Instagram
We're also left wondering about who took the photo for her. Perhaps husband Freddie Prinze Jr. is behind the camera? We may never know!
View this post on Instagram
RELATED: Sarah Michelle Gellar Posts Sweet 18th Anniversary Message For Husband Freddie Prinze Jr.