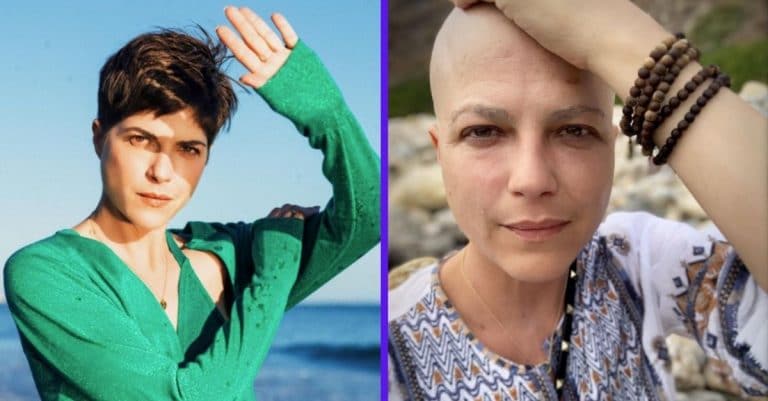 It was in October 2018 when actress Selma Blair posted on Instagram that she was diagnosed with multiple sclerosis (MS). Since that moment, she has been a very vocal advocate for people with MS and has been more than open about her own experiences struggling with navigating life with MS.
She says that the first sign when she noticed something was really off was when she lost feeling in her leg. She opened up about this in an interview with Town & Country, and first felt it in February 2018. "It was on that runway, with the thrill of walking in the show, that I suddenly lost feeling in my left leg," Blair recalls. "But I was on a runway and thinking, 'What do I do?'"
Selma Blair's first sign of MS and how she copes with it today
View this post on Instagram
The National MS Society confirms that losing feeling or feeling numb in the leg, arm, and face is one of the most common symptoms of MS. They further describe the feeling as "'asleep' with a pins and needles sensation." This was her very first sign.
RELATED: Selma Blair Shaves Head While Recovering From Multiple Sclerosis Treatment
View this post on Instagram
The actress believes that she has had this condition for 15 years, even though she was diagnosed just in late 2018. She credits actress Elizabeth Berkley for convincing her to see her brother, Jason Berkley, MD, who ultimately diagnosed Blair with the condition.
View this post on Instagram
"I have had symptoms for years but was never taken seriously until I fell down in front of him trying to sort out what I thought was a pinched nerve," Blair says. She adds that she was relieved to know what was wrong with her so she could share her diagnosis and be an educational advocate for others. When she first share her diagnosis with the world, she said, "I am in the thick of it, but I hope to give some hope to others. And even to myself. You can't get help unless you ask. It can be overwhelming in the beginning."
View this post on Instagram
But, she has learned to navigate the world with MS since then. "I'm very comfortable in my body, mostly because I am now making a deeper positive connection with it. I am fascinated by this body and this life. I am humbled and pleased to be any inspiration for people."