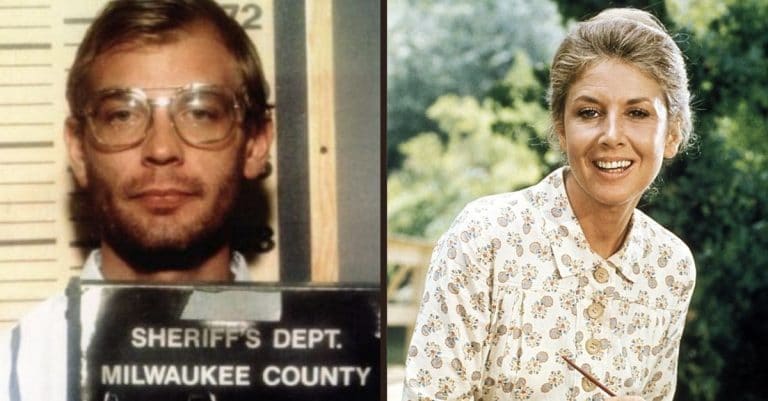 It has been reported that The Waltons star Michael Learned has been cast to play the role of Jeffrey Dahmer's grandmother in an upcoming series. She will be joining other cast members such as Evan Peters, Richard Jenkins, Penelope Ann Miller, Niecy Nash, Shaun J. Brown, and Colin Ford for the Netflix show.
Catherine Dahmer is the real-life grandmother of Dahmer, and since there's not a lot of information about her, this gives Learned a chance to explore and develop the character on her own terms. The series is expected to explore Dahmer's life through the 1960s, '70s, '80s, and finish with his arrest in 1991.
Michael Learned taking on the role of Jeffrey Dahmer's grandmother
Outsider.com reports that the series is more likely to be a psychological thriller – so while it will touch on his life as a whole, the main focus will be on his series of murders. "The series dramatizes at least 10 instances where Dahmer was almost apprehended but ultimately let go," the official Netflix tagline for the series reads.
RELATED: 10 Crimes That Shocked The World And Changed Our Culture Forever
"The series also is expected to touch on white privilege, as Dahmer, a clean-cut, good-looking white guy, was repeatedly given a free pass by cops as well as by judges who were lenient when he had been charged with petty crimes."
While this is certainly a pretty big shift for Learned compared to The Waltons, she's no stranger to appearing in crime and thriller shows through the years.
Dahmer was nicknamed the "Milwaukee Monster" or the "Milwaukee Canibal," and was convicted of 17 murders. He was sentenced to fifteen consecutive life sentences but died in 1994 after he was found beaten to death in a bathroom.