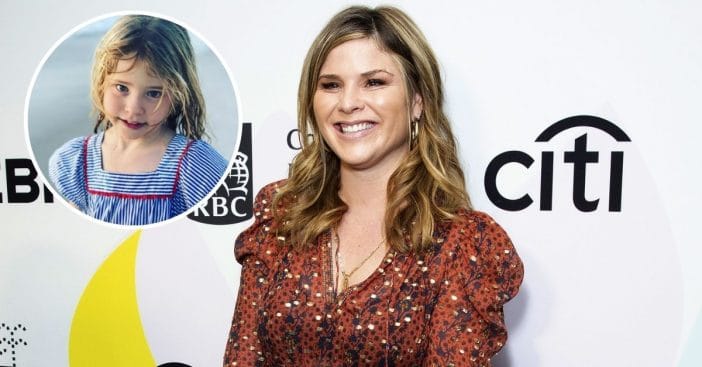 Jenna Bush Hager recently celebrated her oldest daughter's 8th birthday. Margaret "Mila" Laura is the oldest of three children that she shares with her husband Henry Hager. Poppy Louise is 5 while Henry "Hal" Harold is 21 months old now.
Jenna shared some adorable photos of Mila and shared more about becoming a mother eight years ago. Jenna wrote, "Happiest Birthday to our dearest Mila. EIGHT years ago you came into the world fast and spirited—making me a mom—changing me forever."
Jenna Bush Hager's daughter Mila is celebrating her 8th birthday
View this post on Instagram
She continued, "Your creativity, leadership, empathy and heart INSPIRE. On the night you were born, the moon smiled with such wonder that the stars peeked in to see you and the night wind whispered, 'Life will never be the same.'"
RELATED: Jenna Bush Hager's Daughter Mila Has Some Great Advice To Share
View this post on Instagram
When the family is able to travel again, they hope to visit some new national parks. Jenna shared, "My mom passed down her love of the national parks, and I got engaged in Acadia National Park." It sounds like it would make a great birthday celebration to visit some new parks and spend time outdoors.
Happy birthday, Mila! Hope you had a great 8th birthday!