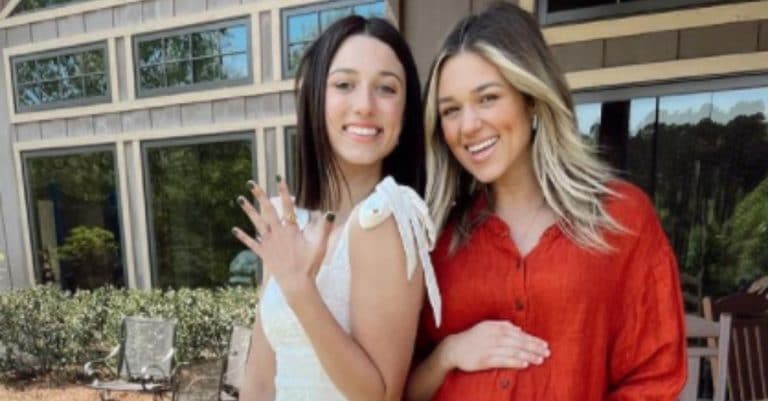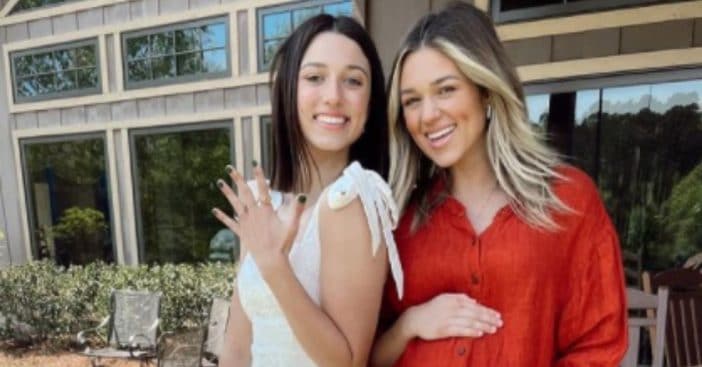 18-year-old Bella Robertson just had her bridal shower! She recently announced her engagement to Jacob Mayo. The couple had been dating for six months at the time of their engagement. The whole Duck Dynasty crew seemed to be in attendance.
Bella and Sadie Roberton's mom Korie shared photos from the shower. She wrote, "Today, we celebrated my baby girl's bridal shower 😍😭 Bella, you are so loved! It is the best thing in the world to look around the room at beautiful, strong, faithful women that love your baby dearly!"
Bella Robertson is getting married!
View this post on Instagram
She continued, "Women that are cheering and praying for her. Women who were there when she was born and will be there for her and @jacobdmayo through it all… And then to look over at your daughter and know that she is about to embark on the adventure of a lifetime. There's nothing better!!"
RELATED: Duck Dynasty' Stars Willie And Korie Robertson Starting New Show Together
Her sister Sadie, who is currently pregnant with her first child, also shared photos and a tribute to her sister. She captioned the photo, "WHAT A TIME 😍❤️ bella, you are a true beauty and the prettiest bride to be! I'm loving this season with you!"
Bella has been facing some criticism for getting married at 18
View this post on Instagram
Bella has been getting some criticism online after announcing her engagement since she is so young. To her haters, she said, "First off, we've been friends for a long time. I think a lot of people want to say, like, 'Oh my gosh, they've only been dating for six months.' But we have known each other for so long. And since quarantine is like dog years, we've been in quarantine the whole time we've been dating and we're together all the time."
View this post on Instagram
"We started dating because he came home from college to be here for quarantine, and that's been a big factor," she continued. "I don't know if normally I would have gotten engaged to someone after six months, if we would have just met and started dating, you know? But on top of that, in the south so many people get married so young. Like, my parents got married at 18, my brother got married at 18, my grandparents married at 18. It's very common around here so it didn't really shock me too much about my age."
Congrats to Bella and Jacob! They are set to get married on June 5, 2021.