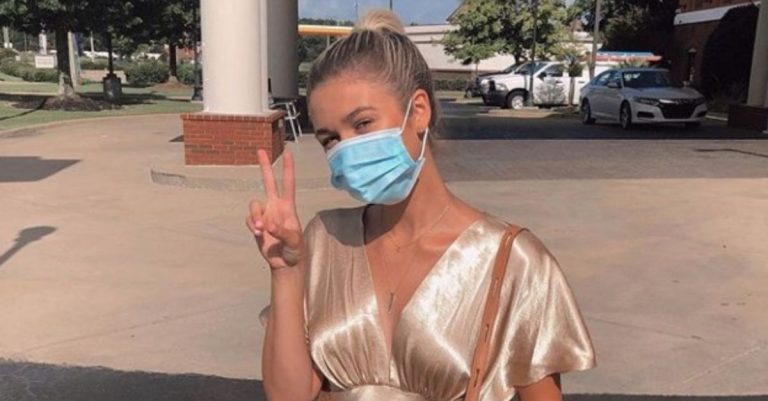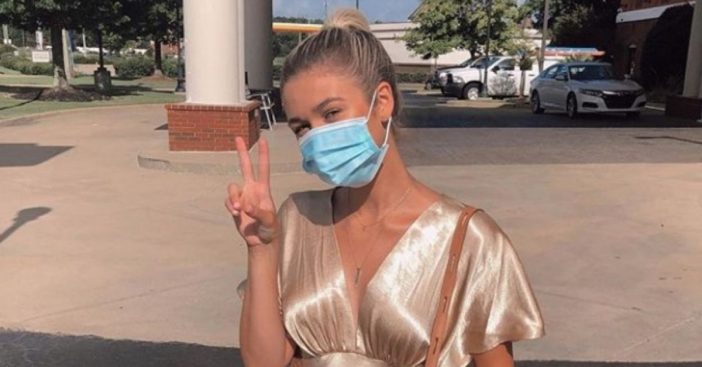 23-year-old Sadie Roberston Huff revealed that she is battling COVID-19. Even scarier, she is newly pregnant. Sadie and her husband Christian announced the news of their first baby in early October. It seems she was diagnosed with COVID-19 around the same time.
Sadie opened up about her experience on her Instagram account. She said that she is now almost fully recovered and their baby is doing well. She shared a photo from the hospital along with the update.
Sadie Robertson Huff opened up about her battle with COVID-19 while pregnant
Sadie wrote, "life update: I'm not going to lie, this has been one of the most challenging things. I got Covid-19 and ended up getting very sick. I know everyone experiences covid differently, but wow these symptoms are wild. I've definitely struggled through this one! Thankfully baby Huff is doing great and healthy, and I am now healing as well. I'm no longer in the hospital (this pic was not from today) and i have just about fully recovered."
RELATED: 'Duck Dynasty' Star Sadie Robertson Is Helping Disappointed Brides During Coronavirus Pandemic
She continued, "I've learned a lot and I have been challenged in a lot of new ways. I will say my dependency on Jesus has never felt greater in some of the hardest moment of this sickness. I'm thankful I serve a savior who is with me in these moments that feel rather lonely. My heart and my families heart goes out to everyone suffering with Covid. Going to be chatting with my mom and bella who also had covid on this Wednesday's podcast.❤️"
View this post on Instagram

View this post on Instagram
Pregnant women are extra susceptible to the virus due to a weakened immune system. So far, studies are not showing that it can pass to the baby, but of course, information has been rapidly changing. We are glad that Sadie and the baby are both doing well. Congrats to Sadie and Christian on their bundle of joy coming sometime in the spring of 2021.
In conclusion, learn more about their pregnancy journey below: