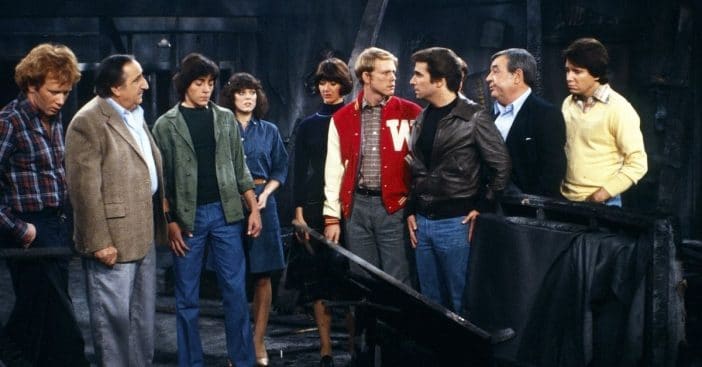 Happy Days inspired many other spin-off shows and similar series. However, the popular show was also inspired by other sitcoms! Did you realize that the filming style of the series changed over time? The filming was inspired by another series that truly paved the way.
At first, Happy Days was filmed using only one camera. They added a laugh track and did not use a live studio audience. This was pretty commonplace at the time. During the second season, they decided to try something new with inspiration from I Love Lucy.
The filming style of 'Happy Days' was inspired by 'I Love Lucy'
For the episode, "Fonzie's Getting Married," they switched over to using three cameras instead of one. They also added a live studio audience. Fans loved the switch so they decided to switch to this setup permanently.
RELATED: 'Happy Days' And 'The Brady Bunch' Have An Interesting Connection
The switch was inspired by I Love Lucy. It was the first sitcom to be taped in front of a live audience, so it was a huge deal at the time! It was also the first show to be taped using three cameras instead of just one.
These days, many shows use these guidelines but at the time it was a big change. Can you imagine being a part of the first-ever live studio audience? Can you recognize the switch in filming styles in Happy Days?