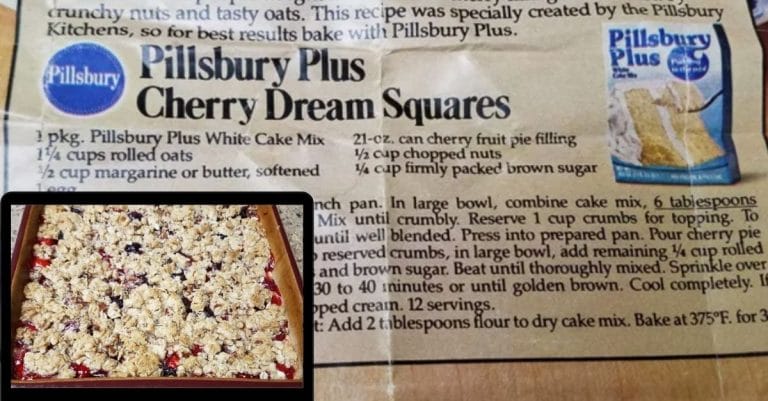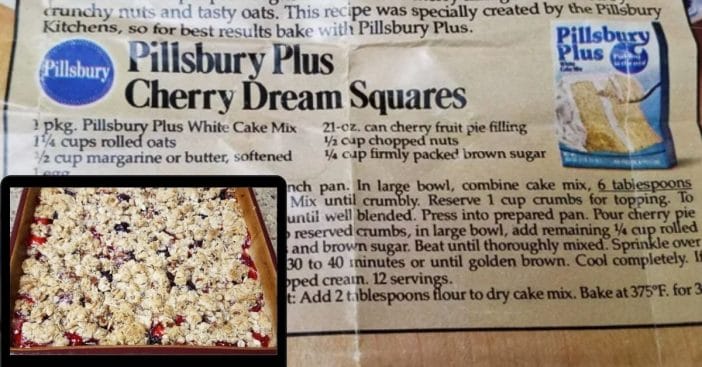 A certain '70s dessert has been making the rounds on posting forum Reddit by the user GardenerAndScientist and she recently spoke to TODAY Food about it. "My birthday is on George Washington's birthday," the anonymous user begins, "and I was about every cherry — you know, cherry tree story and all. I remember there were even embroidered cherries on my favorite dress."
The Reddit user was never a fan of traditional cakes or pies. She actually opted for the '70s Pillsbury recipe for Cherry Dream Squares. The recipe would call for boxed white cake mix and cherry pie filling, baked in a 9×13 pan until golden-brown.
This '70s dessert will be the dessert of your 'cherry' dreams!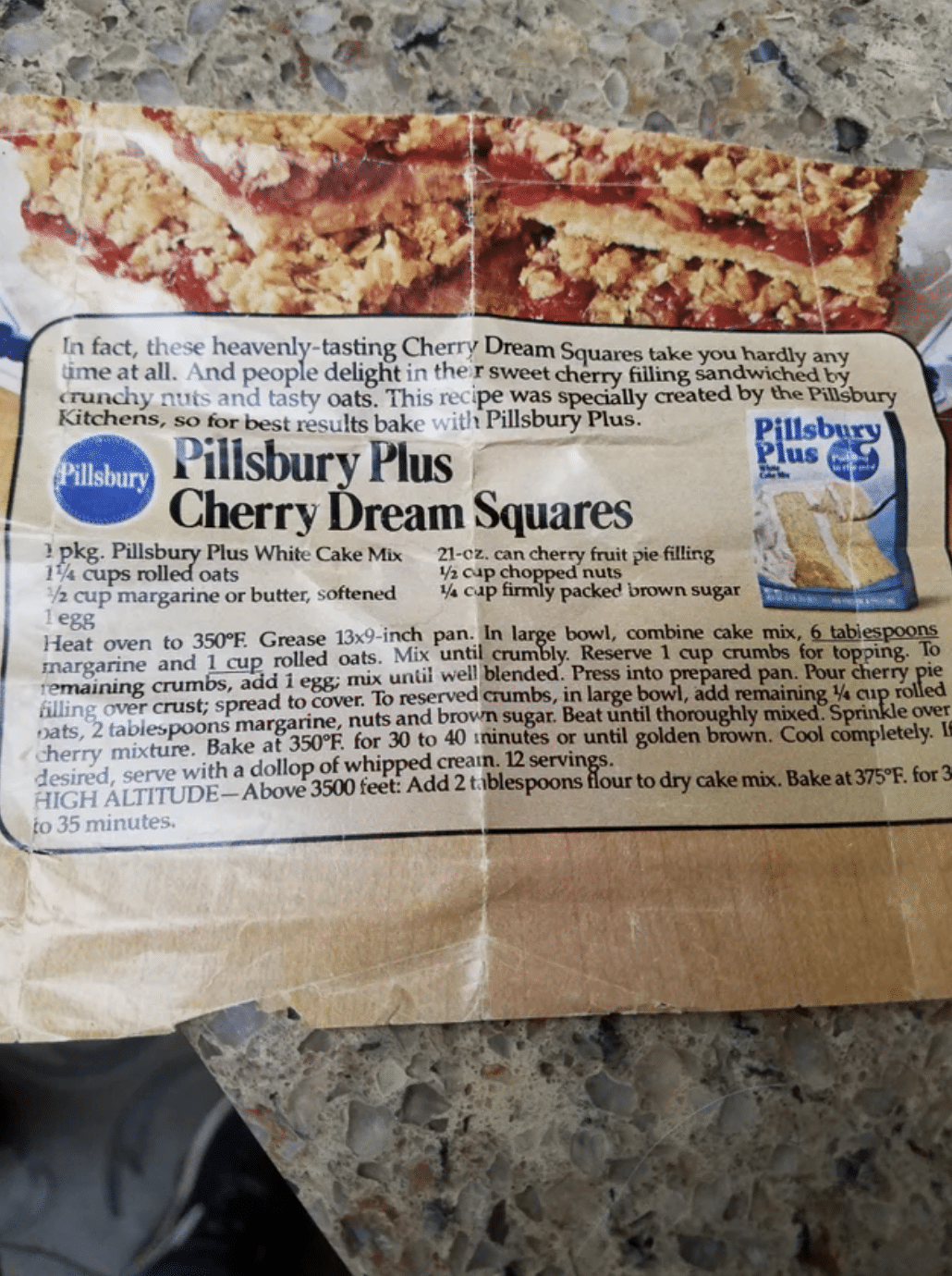 "Having what I called 'my birthday pie,' — a cherry 'pie' — for my birthday seemed fitting," she continues. "Mostly I remember the topping with oats and nuts. It was a bit strange with birthday candles, but to me it was so much yummier than frosting."
RELATED: Learn How to Make Princess Diana's Favorite Dessert
"My next-door neighbors were an elderly gentleman and his wife, and his birthday was the day after mine… So each year on my birthday, after blowing out the candles, my mom would wrap up a piece and I would bring it next door. The next day, he would deliver a slice of his birthday cake. That went on until I left for college."
Learn how to make it at home!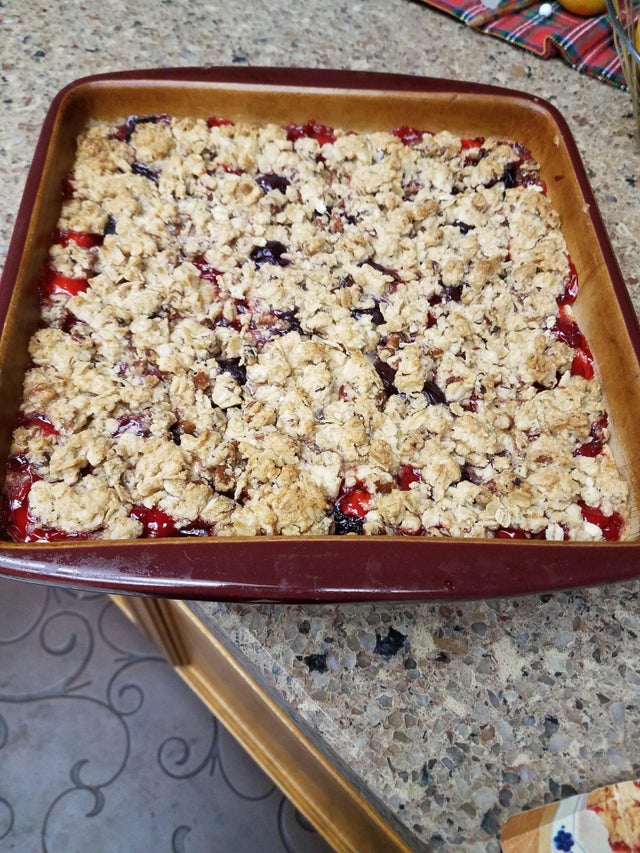 She eventually found the original Cherry Dream Squares recipe while helping her mom clean out her house and decided to share it with the world again, posting the recipe onto the Old_Recipes subreddit forum. Learn how to make the recipe using the steps below, provided from Reddit.
"1 pkg Pillsbury Plus White Cake Mix 1 1/4 Cups rolled oats 1/2 cup margarine or butter, softened 1 egg 21-oz can cherry fruit pie filling, 1/3 cup chopped nuts 1/4 cup firmly packed brown sugar. Heat oven to 350F. Grease 13×9 inch pan (OP uses 8×8, will be taller) In large bowl, combine cake mix 6 TBS margarine and 1C rolled oats. Mix until crumbly. Reserve 1 cup crumbs for topping.
To remaining crumbs, add 1 egg, mix until well blended. Press into prepared pan. Pour cherry pie filling over crust; spread to cover. To reserved crumbs, in large bowl add remaining 1/4 cup rolled oats, 2 TBS margarine, nuts and brown sugar. Beat until thoroughly mixed. Sprinkle over cherry mixture. Bake at 350F for 30 to 40 minutes or until golden brown. Cool completely. If desired, serve with dollop of whipped cream.
12 servings.
HIGH ALTITUDE – Above 3500 feet: Add 2 TBS flour to dry cake mix. Bake at 375F for 30 to 35 minutes."