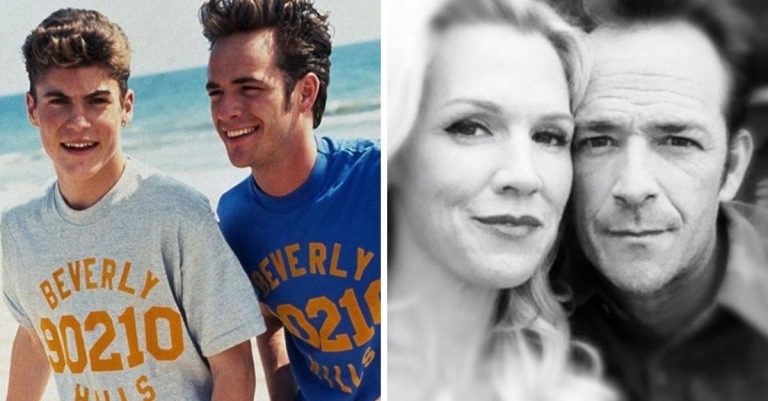 It has been over a year since actor Luke Perry passed away. He was best known for his role as Dylan McKay on Beverly Hills, 90210, and more recently, his role on the teen drama Riverdale. October 11th would have been his 54th birthday and some of his former cast members paid tribute to him on that day.
Brian Austin Green shared a throwback photo of himself and Luke wearing Beverly Hills, 90210 shirts while standing on the beach. He wrote, "Happy Birthday brother!! Love You ❤️" Fellow cast member Tori Spelling didn't share a photo of Luke but mentioned him in a caption of a photo of herself and her youngest son.
Luke Perry would have celebrated his 54th birthday this year
View this post on Instagram
She wrote, "Lazy Sunday with family… some downtime today gives me a pause for reflection. Grateful to my family and extended family. Loving on them hard right now. And, doesn't feel right not to mention that today is our brother Luke's bday. Thinking about him and missing him. But, that's everyday. So grateful he got to meet my littlest Beau and snuggle him when he was a babe."
RELATED: Luke Perry's Kids, Sophie And Jack, Share Touching Posts About Their Dad
View this post on Instagram
Lastly, Jennie Garth shared a more recent black and white photo of both of them. She wrote, "Forever in my heart." Their other co-stars, Shannen Doherty and Jason Priestly did not post anything yet.
View this post on Instagram
Luke died at the age of 52 after suffering from a severe stroke. His death had to be written into Riverdale since he was currently working on the show. It is still so hard to believe he is gone.