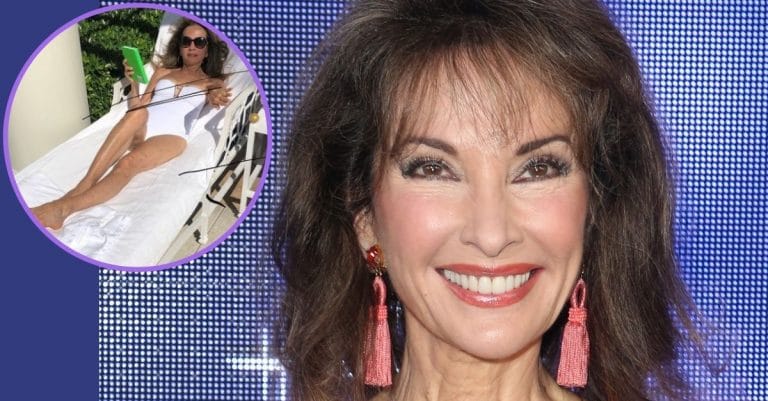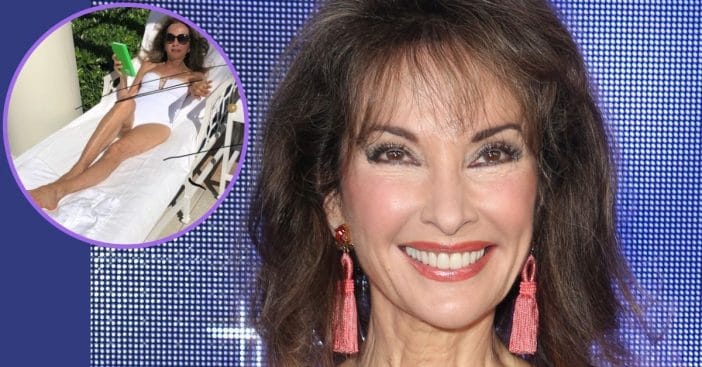 Susan Lucci just posted a photo of herself showing off her legs and, we have to say, she looks amazing! In the photo, she's reading in a lounger, sporting a strapless white one-piece swimsuit with a low V-neckline.
"Helmut paparazzi strikes again!!!" She writes in the caption jokingly, referencing Helmut Huber, her husband. "Gorgeous 💝," one fan writes. Another says, "SUSAN. WTF. You LOOK AMAZING." They're saying what we're all thinking!
Susan Lucci looks incredible in this new photo
View this post on Instagram
So, how exactly does the 74-year-old actress keep her legs so toned? Well, she works out, A LOT. "I try to take one day off, because you're supposed to take a day off," she says. "But I'll always do something, because I find my body craves it." She adds that she loves to get in a good exercise session in the morning "because then I know, no matter what happens for the rest of the day, I've done something good for myself."
RELATED: Walt Willey Surprises Susan Lucci On 'Dr. Oz' To Discuss Potential 'All My Children' Reboot
View this post on Instagram
Lucci adds that she's big on Pilates and typically uses her Pilates Pro Chair to help target her abs, thighs, and butt. She does 10 moves a day using her chair, 30 to 100 reps each. She even posted a video to her social media showcasing how she uses her chair for workouts!
How she stays so fit
View this post on Instagram
Lucci also cares a lot about the food she eats. She recently told Harper's Bazaar all about her meals, saying that for breakfast she'll usually go for Greek yogurt with organic pumpkin seeds and lingonberries, and sometimes eggs or blueberry pancakes on occasion. Lunch will look like roasted turkey, avocado, and mango sandwich, using beefsteak tomatoes instead of bread. Dinner typically includes a salad, along with salmon, broccoli, and steamed carrots. No wonder she looks so damn good!