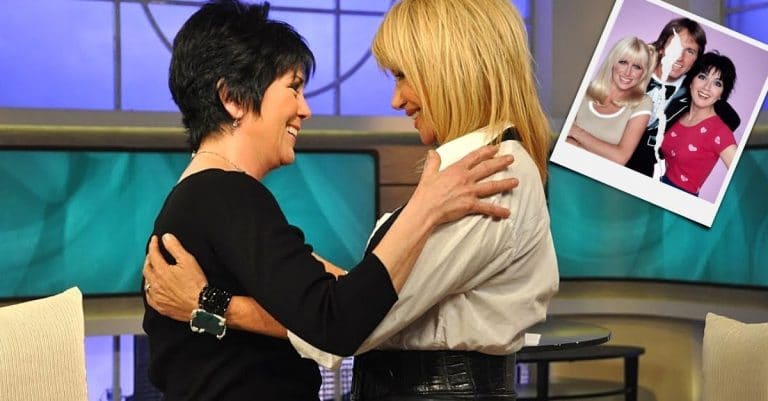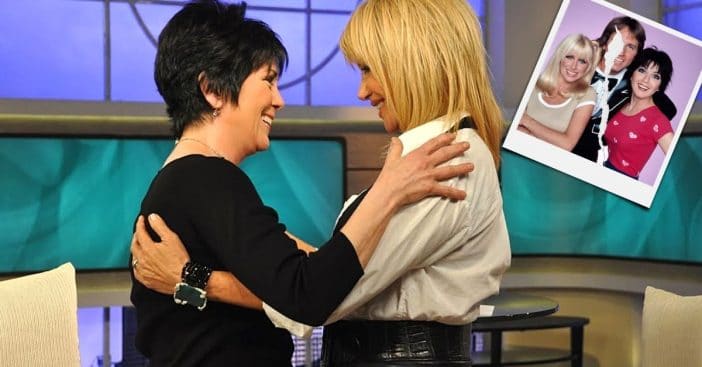 Three's Company invited viewers to come and knock on the door of apartment 201 so everyone could feel like roommates to one comedic trio. Roomies Janet Wood (Joyce DeWitt) and Chrissy Snow (Suzanne Somers) embraced Jack Tripper (John Ritter) for innocent companionship (no matter what Mr. Roper thought) and hilarious slapstick. But behind-the-scenes, things took a decidedly unfunny turn. The two leading ladies, Somers and DeWitt, broke apart under tense circumstances and stayed that way for some time.
Years later, they managed to reconcile and resemble more what viewers saw them as on the sitcom. But what caused this rift to begin with, and how were they able to bridge the gap again?
The price of being who we are
Everyone brought something to the table – or, apartment – in Three's Company. Janet would provide a rational voice and refined background. Jack Tripper engaged in all manner of slapstick while trying to just live life and conceal the truth from their landlord. But it was Suzanne Somers's Chrissy Snow who lived up to her name of Christmas as a real gift. She embodied the ditzy blonde archetype and added an extra layer of funny. Quickly, she became a fan favorite. That's why it didn't make much sense to her why she made less than John Ritter when she brought so much to the show and its audience base. Her husband Alan Hamel encouraged Somers to put her foot down and she did.
RELATED: 'Three's Company' Cast Then And Now 2021
By 1980, Somers's contract was ready for renewal. Through various means of protest, Somers tried to get a raise from $30,000 to $150,000 per episode. None of it worked and her salary stayed where it was, but taking a stand for gender equality left her reputation took a blow. "I probably would have never left network series," she explained. "I would have kept on going and probably been in every sitcom after that were it not to end the way it ended. But I was ostracized. So I went away." That very same year as her contract renewal, Suzanne Somers left Joyce Dewitt and John Ritter's lives, the former for 30 years of no contact.
Suzanne Somers and Joyce DeWitt finally reconnect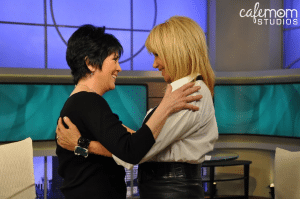 Joyce DeWitt continued with Three's Company while Suzanne Somers; her career took a dramatic turn and she turned to commercials then clawed her way back to frequenting TV series roles. All the while, the former apartment roommates disregarded staying in contact until 2012. Somers invited DeWitt onto her web show, Breaking Through, which hosted their first reunion in over 30 years. Somers admitted to feeling "a little nervous," though the two embraced and DeWitt voiced gratefully, "Thank you for creating this opportunity, babe."
The two used the opportunity to reconcile not just for years apart but also to explain themselves, offer apologies, and heal misunderstandings. Hopefully, there won't be such a wait again, as Somers invited DeWitt to "come and knock on my door again, ok?"
As for John Ritter, their reconciliation came just a year before the actor's passing. When they spoke over the phone, he immediately stated, "I forgive you." Deciding to forgo any dramas, she simply thanked him. They discussed possible reunion roles together, but none were fully up to Somers's taste and she'd reached comfort in her career at last anyway.