A video surfaced of Ozzy Osbourne listening to the rapper, Trick Daddy's single "Let's Go," which samples "Crazy Train."
The footage, filmed by LA producer Andrew Watt, depicts Osbourne's shocked reaction to the song. After Watt— who also stands as Osbourne's guitarist— shared the clip, it soon reached rapper, Lil Jon. The rapper featured on the 2004 single alongside Twista. Lil Jon joined in on the fun and shared the video on his Twitter platform.
Ozzy Osbourne loves this hip-hop track that samples "Crazy Train" and his reaction is everything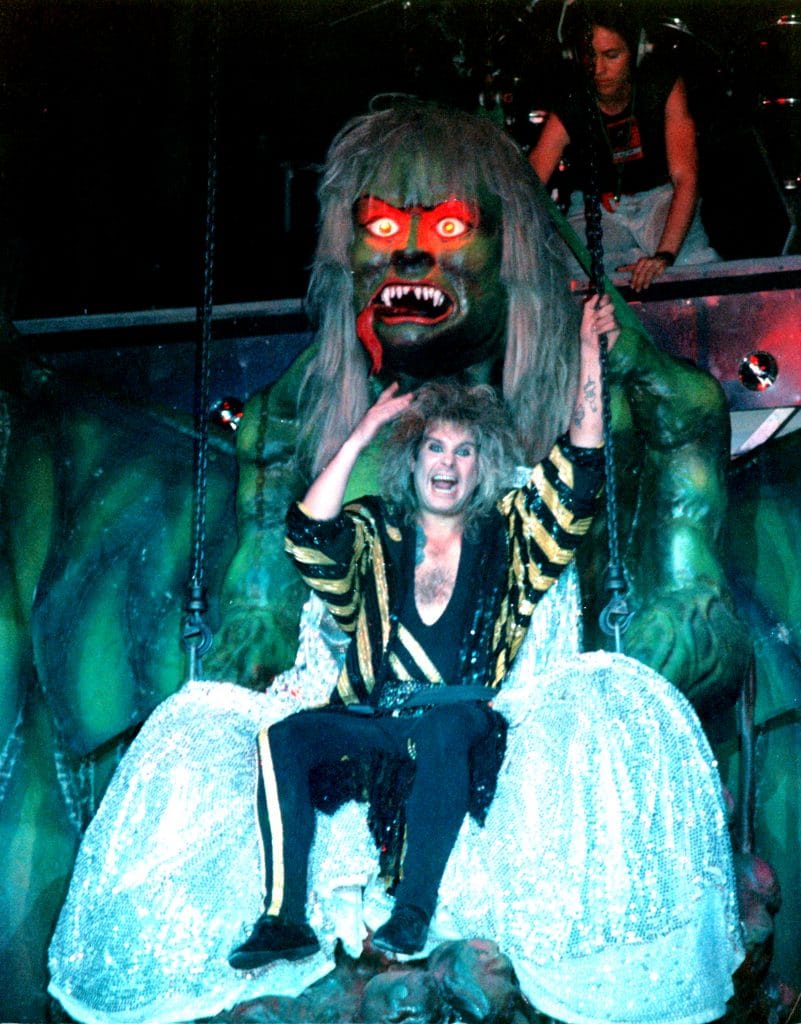 In the clip shown below, Osbourne is visibly stunned by the use of "Crazy Train." He sits, open-mouthed, without blinking and scratches his head a few times. At the end of the video, viewers hear the singer admit that he's "never heard this before."
RELATED: Ozzy Osbourne Seen With New Gray Hair, Black Eye Makeup, And Black Nails
I THINK OZZY IS PLEASED. ME @trickdaddydollars & @TWISTAgmg DID HIS CLASSIC JUSTICE 😁👍🏽 rp @thisiswatt @OzzyOsbourne pic.twitter.com/bnVHgAYBCk

— LILJON (@LilJon) February 13, 2021
In his post, Lil Jon writes, "I think Ozzy is pleased." The rapper adds that he, Trick Daddy, and Twista did the classic song justice.
What's Osbourne up to lately?
While the Prince of Darkness may appear out of the loop in the above clip, the singer has stayed up to date with the latest music trends. Most recently, Osbourne worked alongside singer, Post Malone, to create "It's A Raid." The two singers connected through their mutual partnership with Andrew Watt and hit it off right away. The music video for 'It's A Raid' premiered on February 11th and has over 700,000 views on YouTube.
This single isn't the first time Ozzy Osbourne and Post Malone worked together to create Rock n' Roll magic. In 2019 the duo released the single "Take What You Want." The live performance of the song has over 10 million views on YouTube. It also features Andrew Watt with a guitar solo at the end. While it's unclear whether or not Osbourne will join other singers in the future, we're hopeful for more Ozzy hits!