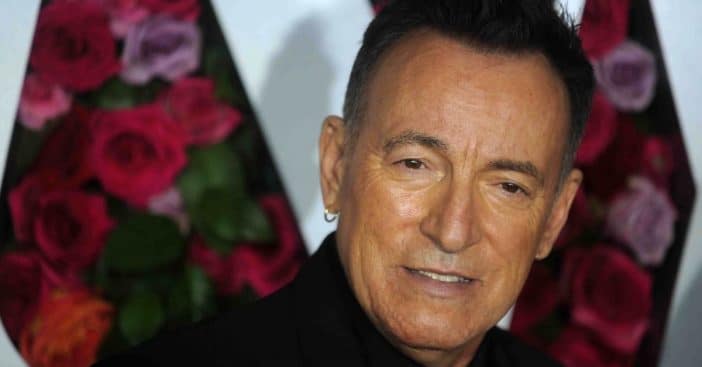 Bruce Springsteen is scheduled to appear before a magistrate judge in New Jersey on February 24th following a DWI arrest. It was just reported recently that Springsteen was actually arrested back in November 2020 for a DWI,  reckless driving, and consuming alcohol in a closed area. The situation took place at the Gateway National Recreation Area.
Statements obtained by Fox News state that the singer allegedly refused to take a preliminary breath test when asked by a park ranger. Park ranger named R. L. Hayes says in the document, "Springsteen refused to take a preliminary breath test (PBT), despite signs of intoxication namely after testing his gaze and walk and turn tests."
Bruce Springsteen will be in court this week for his DWI arrest
The ranger also claimed to have seen Springsteen "consume a shot of Patron tequila" before getting on his motorcycle. "The Patron bottle that the shot was poured out of was completely empty (750ml)," the ranger writes. "I asked Springsteen if he was leaving and he confirmed that he was going to drive out of the park."
RELATED: Bruce Springsteen Was Arrested For A DWI And Reckless Driving
He adds,  "[He] smelt strongly of alcohol coming off his person and had glassy eyes." Hayes additionally reports that he "observed four out of six clues on the horizontal gaze nystagmus test." Springsteen was also "visibly swaying back and forth while I observed his eyes."
"I observed five out of eight clues on the walk and turn test. Springsteen took 45 total steps during the walk and turn instead of the instructed 19. [He] refused to provide a sample on the preliminary breath test." The news of Springsteen's arrest subsequently led to the cancelation of his recent Super Bowl ad.