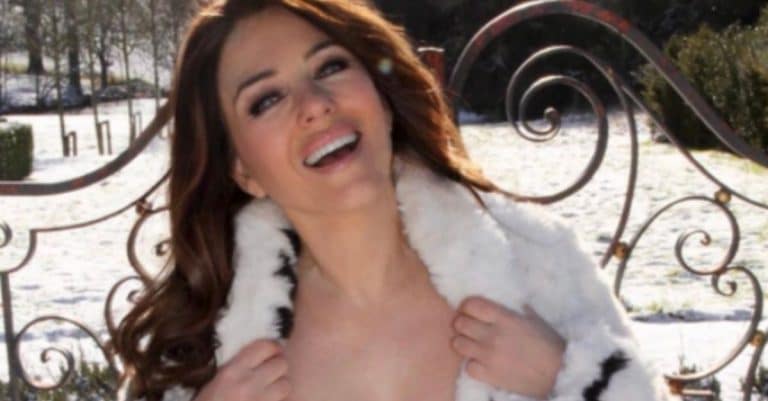 Elizabeth Hurley is 55 years old and proving that aging can look stunning! She posted a set of photos in late January, braving the snow and the cold in only a sweater. This quickly sparked a reaction from fans.
"Wow I am speechless Elizabeth and you truly have a perfect body," one person says. Another writes, "You look incredible." Actress Michelle Visage adds, "You are not human," with a fire emoji.
Elizabeth Hurley bares all as she braves the cold
Far be it for me to suggest the tabloids get their facts muddled, but these pics were in fact taken by my 80 year old mother. Not entirely sure if that puts minds at rest or not 😘 pic.twitter.com/yKwbAlfk9i

— Elizabeth Hurley (@ElizabethHurley) January 26, 2021
Hurley has been working on and promoting her swimwear collection since 2005, which caters to women and young girls aged 13. "I decided to venture into beachwear not only because I've always been obsessed with vacation clothes, but also because it's an area where women, regardless of shape or size, can either look amazing or really get it wrong," she says. "I wanted to develop resort collections which make women feel fabulous at any age."
RELATED: 55-Year-Old Elizabeth Hurley Gets Ready For Colder Weather In Pants-Free Photo
At 55 years old, many are wondering how she looks so good. She reveals that she actually drinks two cups of hot water every day to get her metabolism going. She admits it's disgusting but that it's great for the digestive system. Hurley follows that up with a bowl of Greek yogurt, banana, and honey.
View this post on Instagram
Hurley adds that her diet mainly consists of "simple, natural, easy food. I don't really like food with a lot of chemicals or additives." In terms of her personal life, her 18-year-old son Damian is following in his mother's footsteps and pursuing modeling as well. We are, of course, excited to see what the family does next!