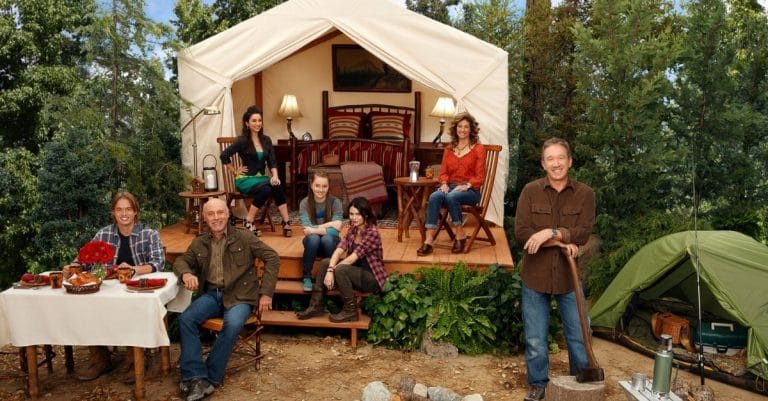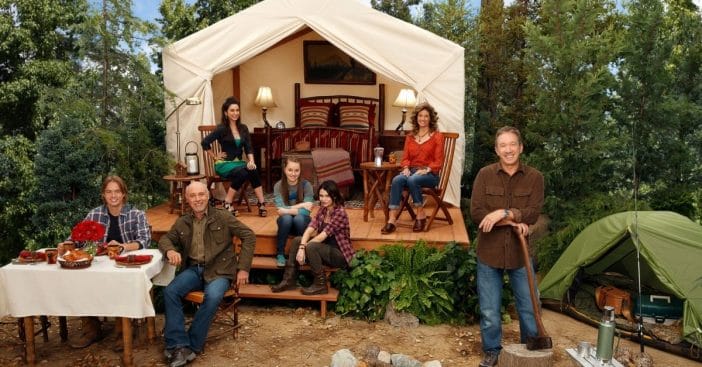 If you haven't seen the latest episode of Last Man Standing, be aware that there will be spoilers in this article. The series is in its final season and there have already been plenty of surprises! Tim Allen reprised his role as Home Improvement's Tim Taylor in the episode and talked to himself as Mike Baxter.
In the latest episode, Jay Leno showed up and there was a very unexpected arrest! Jay Leno played Joe, a mechanic. This had to be a fun role for Jay since he loves cars in real life! Mike Baxter (Tim Allen) and Joe (Jay Leno) decide to compete against each other in a car restoration challenge. Mike asks his son-in-law Ryan and his marijuana-delivery drivers to be on the lookout for cool classic cars so he can win the contest.
'Last Man Standing' featured an unexpected arrest in the latest episode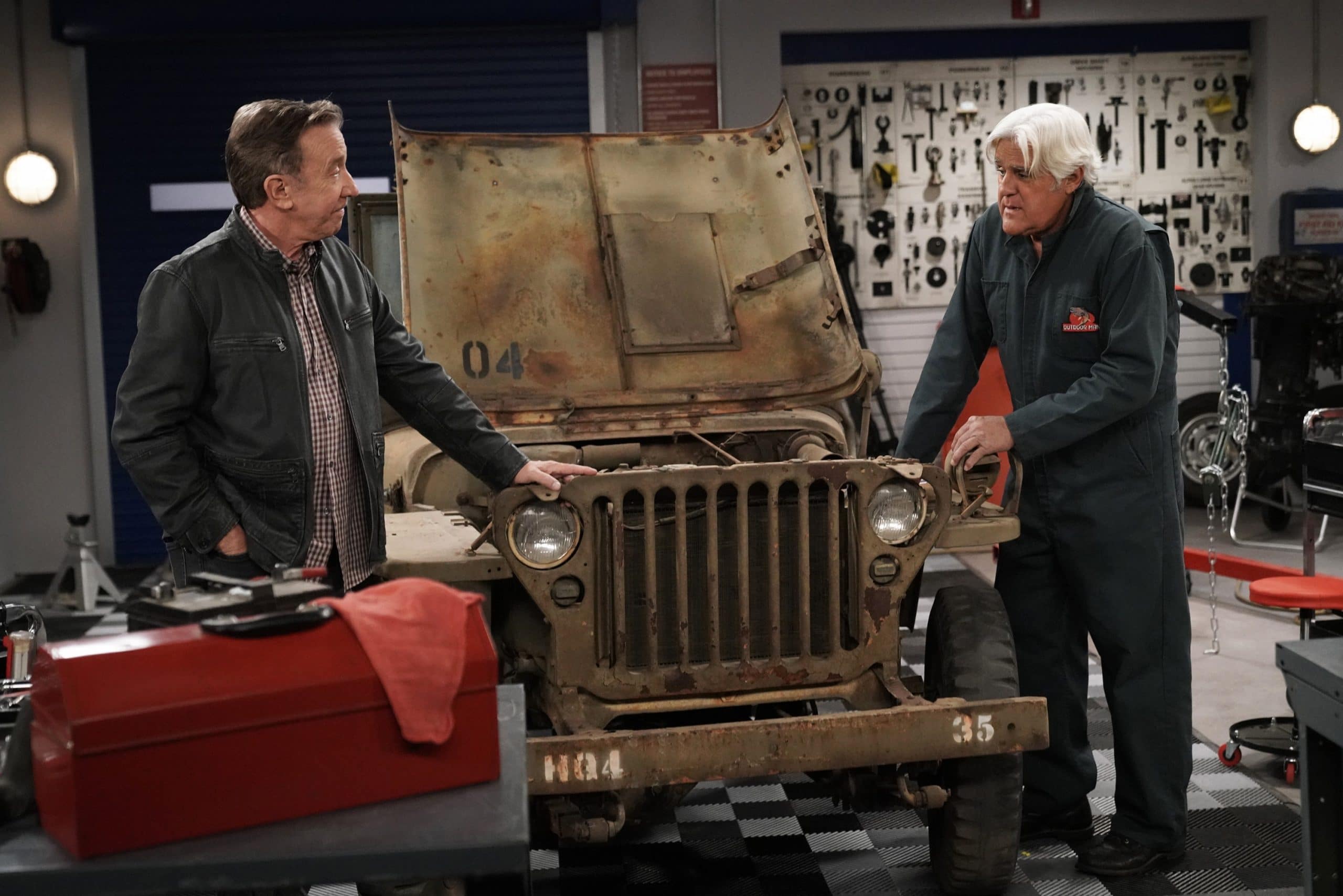 One of Ryan's drivers finds a Shelby Cobra that has potential. Joe has also found a car and Mike decides to hack into his email and find the address of the car. They both show up to look at the car but the car has already been looked at by a potential buyer. But, the neighbor called the cops on that person.
RELATED: Tim Allen's Mike Baxter Faces Off Against Jay Leno On 'Last Man Standing'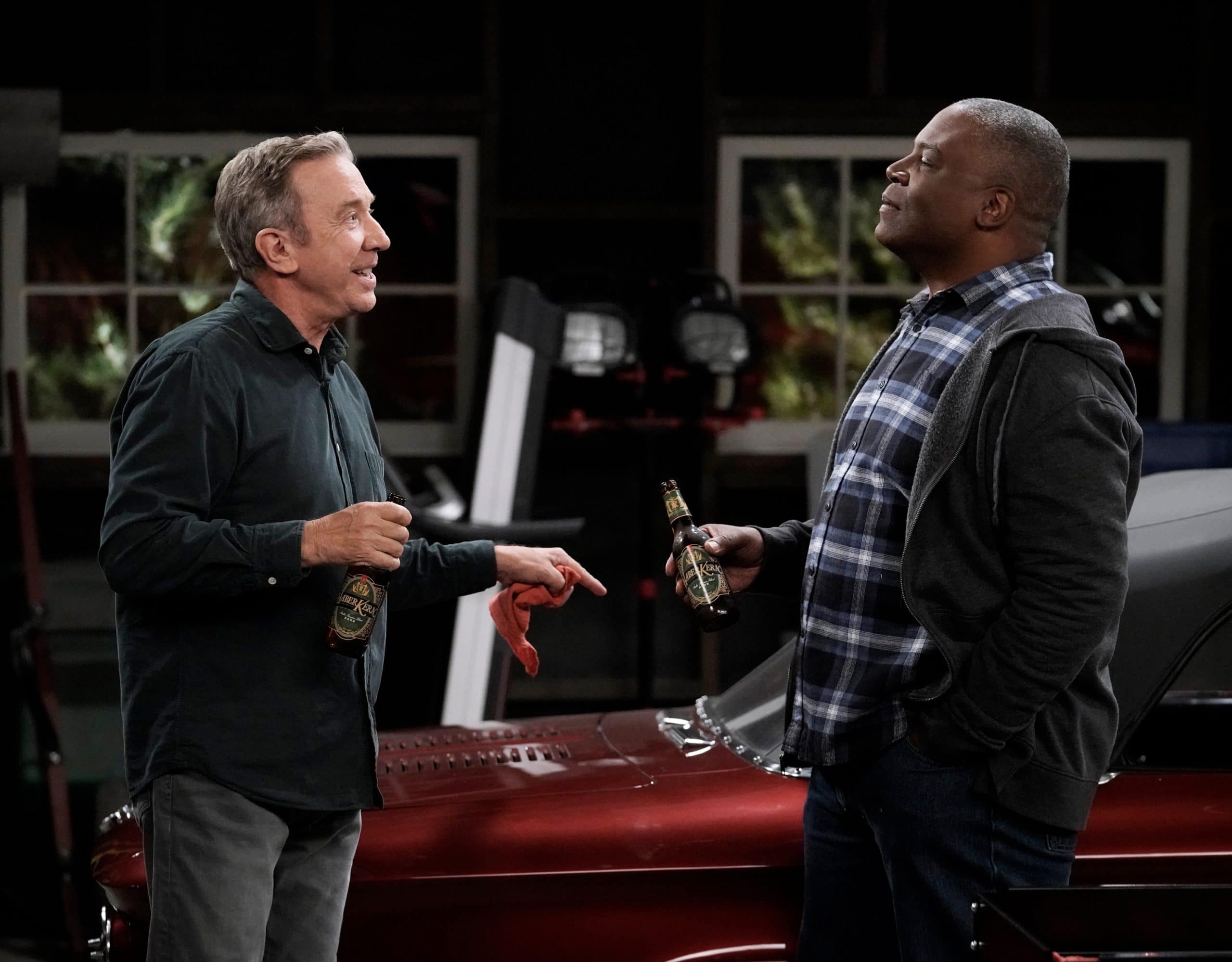 It turns out, their friend Chuck went to look at the car. The neighbor called the cops on him because he was Black. He got arrested because he didn't have his ID on him when the cops showed up. It gives fans of the show a very valuable lesson on racism because things like that happen all the time.
Chuck tells his friends, "You're mad because this happened to me. But this kind of thing happens every day to somebody else's Chuck. I'm not an exception. I'm the rule."