Matt and Andrea Campbell's son faced a dire situation at just the age of one. He required a liver transplant, one that would be a matter of life or death. In volatile situations like these, all variables need to line up: position on the list, eligible donors, and an available surgeon.
Right away, nothing worked out when Matt was unable to donate to his son. Fortunately, someone else could and it proved doubly beneficial when his brother-in-law Grant stepped in. With this arrangement, two parties could benefit from the transplant.
In just one year, baby Brooks has lived a lifetime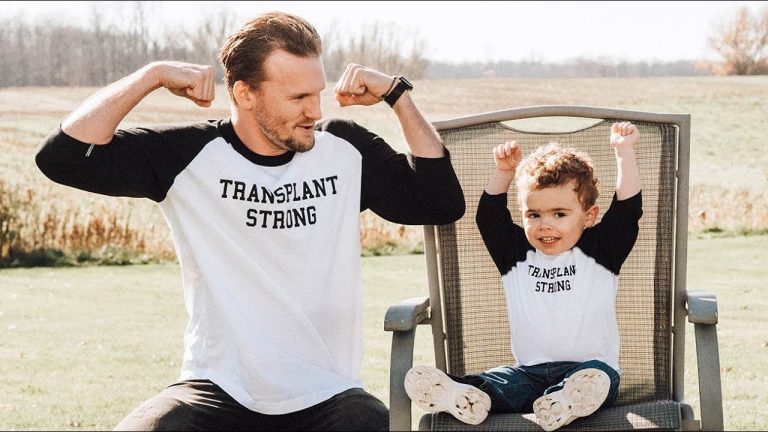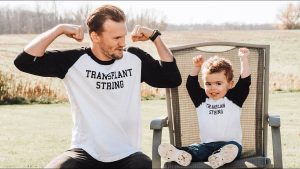 Typically, age brings experience. But sometimes, only time is required, regardless of a person's age. That's how it was for Brooks, the son of Matt and Andrea Campbell, residents of Homeworth, Ohio. Around November 6, 2019, the couple noticed Brooks looked unwell; his eyes and skin had a yellow tinge. Recognizing this as a sign of jaundice, they took him to a pediatrician. Their next stop ended up Akron Children's Hospital, and then Cleveland Clinic Children's, where medical officials informed the Campbells that Brooks had acute liver failure.
RELATED: Flight Attendant Learns Coworker Will Die Without Kidney Transplant, So He Donates His Own
By this point, Matt and Andrea already endured the stress of chasing an elusive diagnosis for their baby. Now, they needed to arrange a liver donation to save his life. Matt elaborated, "So it's a little daunting, knowing that they can't figure it out, and you rely on all the doctors and nurses and all of their expertise. So it's scary from that standpoint. And then once they mentioned transplant, I can't imagine being any more worried than we were at that point." Dr. Koji Hashimoto, who works as the clinic's director for living transplants, emphasized the importance of speed. Tarrying could mean the difference between life and death for the one-year-old.
Brooks' uncle provided a liver donation for his nephew's life-saving transplant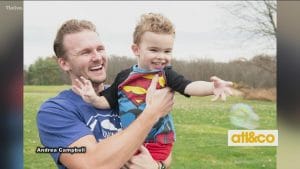 "He would have died," Andrea admitted to TODAY, speaking of Brooks and his liver transplant. Unfortunately, Matt could not be Brooks' donor as he readily planned; doctors found he had a blood clotting disorder, which disqualified him. At the time, Andrea had also been 15 weeks pregnant, so she could not do the transplant either. Grant had followed a gut instinct of his urging him to be with the couple, so he was there when Matt received the devastating news. This heartbreak would only add to woes befalling the family; at this point, Grant had been in a very bad place mentally. He'd moved away from family, ended a relationship, and suffered a business setback. All the while, he felt "unloved" because he'd fallen into isolation with no one to vent to.
He'd even contemplated suicide. "And I'm just so grateful that I didn't," Grant could say, "because 10 months later, little Brooks needed me to be there. And if I hadn't been there, I don't know if he would have made it." While all of Matt's family was excluded from the donor list because of that blood clotting disorder, Grant, from Andrea's side, was still eligible. One six-hour surgery and one 13-hour transplant later, and Brooks had a liver that saved his life while Grant had a rush of fully-realized purpose that saved his. "All of a sudden this wave of emotion came over me like, 'Oh my gosh,' like that was that's probably the reason I was feeling I was supposed to be here," he'd realized. The experience left everyone tearful, but this time they were tears of joy. Brooks had a renewed chance to enjoy a full life and Grant found purpose by providing this liver donation.