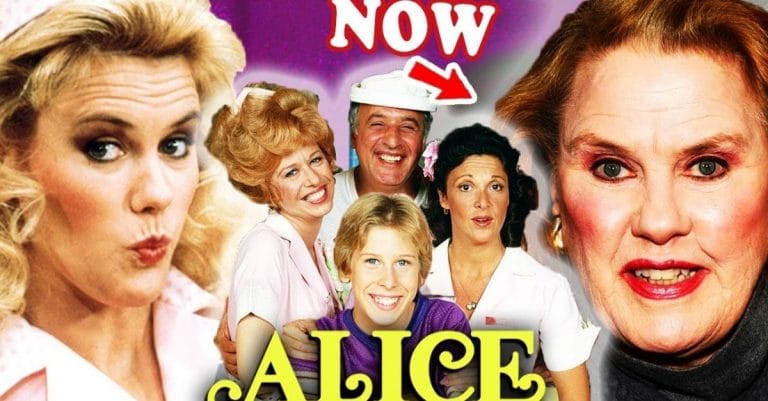 Kiss My Grits! A standout line from a fantastic sitcom. Alice aired from 1976 to 1985 and was inspired by the Scorsese film, Alice Doesn't Live Here Anymore. The shot of the station wagon during the show's opening credits is from the 1974 film. Linda Lavin aka Alice even sang the opening theme song. 
This CBS show centered around an aspiring singer named Alice who moves to Phoenix, Arizona with her son to start life anew… Alice, Flo, and company take the audience for a ride every episode, and a lot of funny stuff happens at Mel's Diner! Plus the show was socially relevant because along with One Day at a Time, it highlighted Second Wave Feminism. Today, we'll take a table for a thousand, to check out the cast of Alice and see what they got into after they clocked out! Order up!  
1. Linda Lavin (Alice Hyatt)
Alice Hyatt is the friend everyone needs. Great at giving advice and people often sought her out because of this. Alice was a force to be reckoned with always standing up to the chauvinistic Mel, never losing her sense of humor. Linda Lavin came from a musical family as her mother was an opera singer, encouraging Linda to be on stage at just 5 years old. Her professional acting career began in 1963 with multiple episodes of The Doctors.

RELATED: Remembering 'Alice' Star Philip McKeon: 'Good, Kind, Honest, Dedicated'
But her big break was as Detective Janice Wentworth in the early seasons of Barney Miller. She left Barney Miller for her Alice, a career-defining role, and earned her two Golden Globe awards and one Emmy nomination. The final season showcased Lavin in two roles as she also played Debbie Walden. Lavin would also direct 10 episodes beginning with Season 4's Vera, the Vamp. Following the success of Alice, she co-starred with Everybody Loves Raymond's Patricia Heaton in Room For Two. For more on Patricia, we have a cast rewind for Raymond that you should definitely check out next! A personal favorite non-TV role of hers is as Kermit's Doctor in The Muppets Take Manhattan.
She's also done a ton of theatre, including 6 Tony Nominations, winning Best Leading Actress in 1987, as well as singing in cabaret! Today, she's 83 years old and back on CBS, as Norma in the Chuck Lorre produced show, B Positive. Well, I am positive that Linda is far from done yet.
2. Vic Tayback (Mel Sharples)
After a stint in the US Navy, Mel Sharples became a cook, opening, Mel's Diner. Always complete with a greasy t-shirt, sailor cap, and a spatula. Although this gravel-voiced cook produced sub-par food, the humor was prepared just right, well-done. Brooklyn-born Vic Tayback was brilliant as Mel, reprising his role from the original movie. Vic himself served in the Navy before beginning his acting career at 27. He began booking TV roles in the late'50s, and I'm sure you saw him on some great shows in the '60s and '70s, … Including multiple episodes of Bewitched and Gunsmoke … both of which we have great cast rewinds for, too, so queue those up!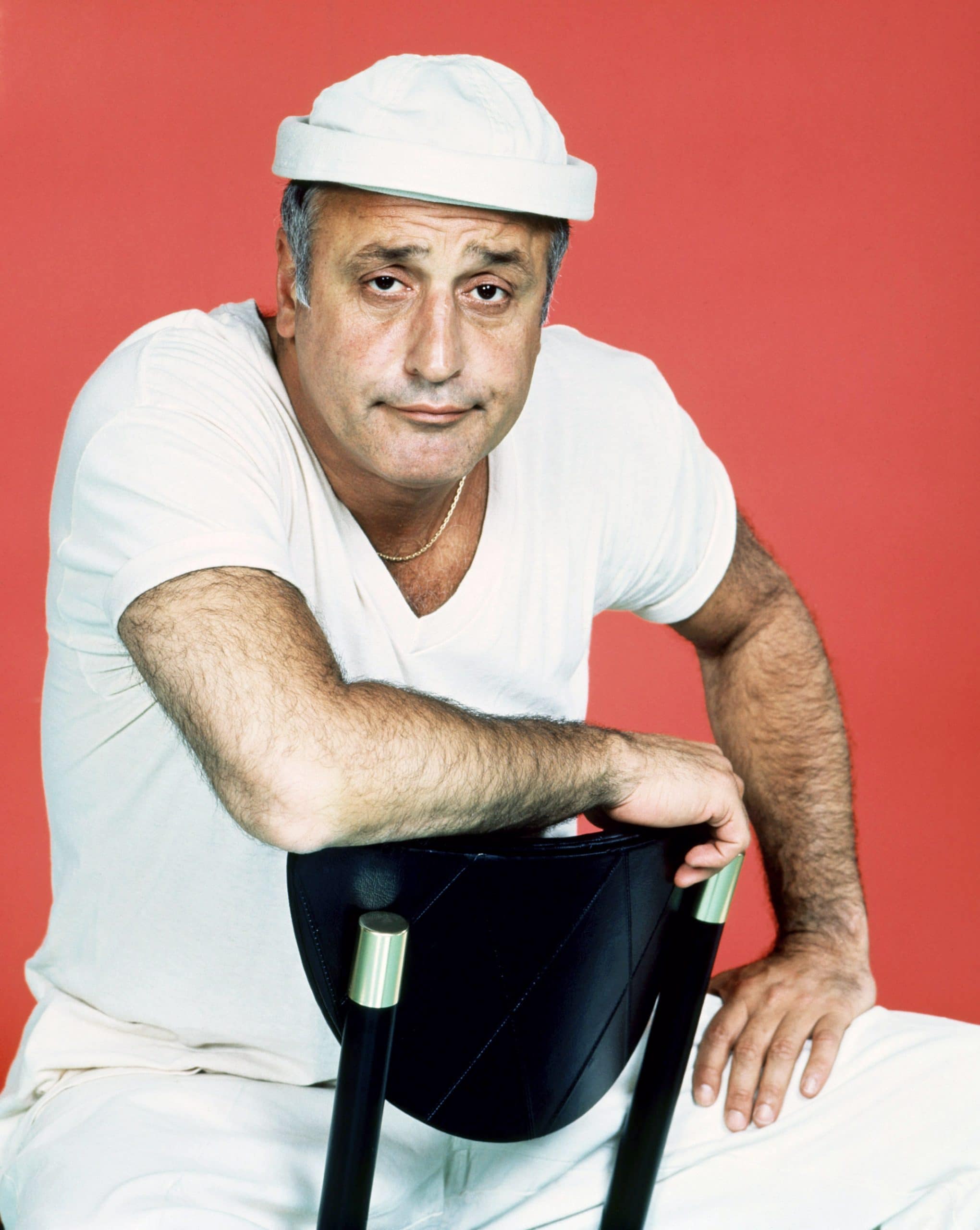 In 1973, he snagged a role on the Lorne Green-led show Griff as Captain Barney Marcus, but it only lasted one season. No sweat off his back as he then became Mel for the 1974 film. Late in his career, he profited off being a grillmaster, starring in some Heinz 57 ads. We last saw him in an episode of MacGyver in 1990. Tayback sadly died that same year from a heart attack, he was only 60 years old.
3. Beth Howland (Vera Gorman)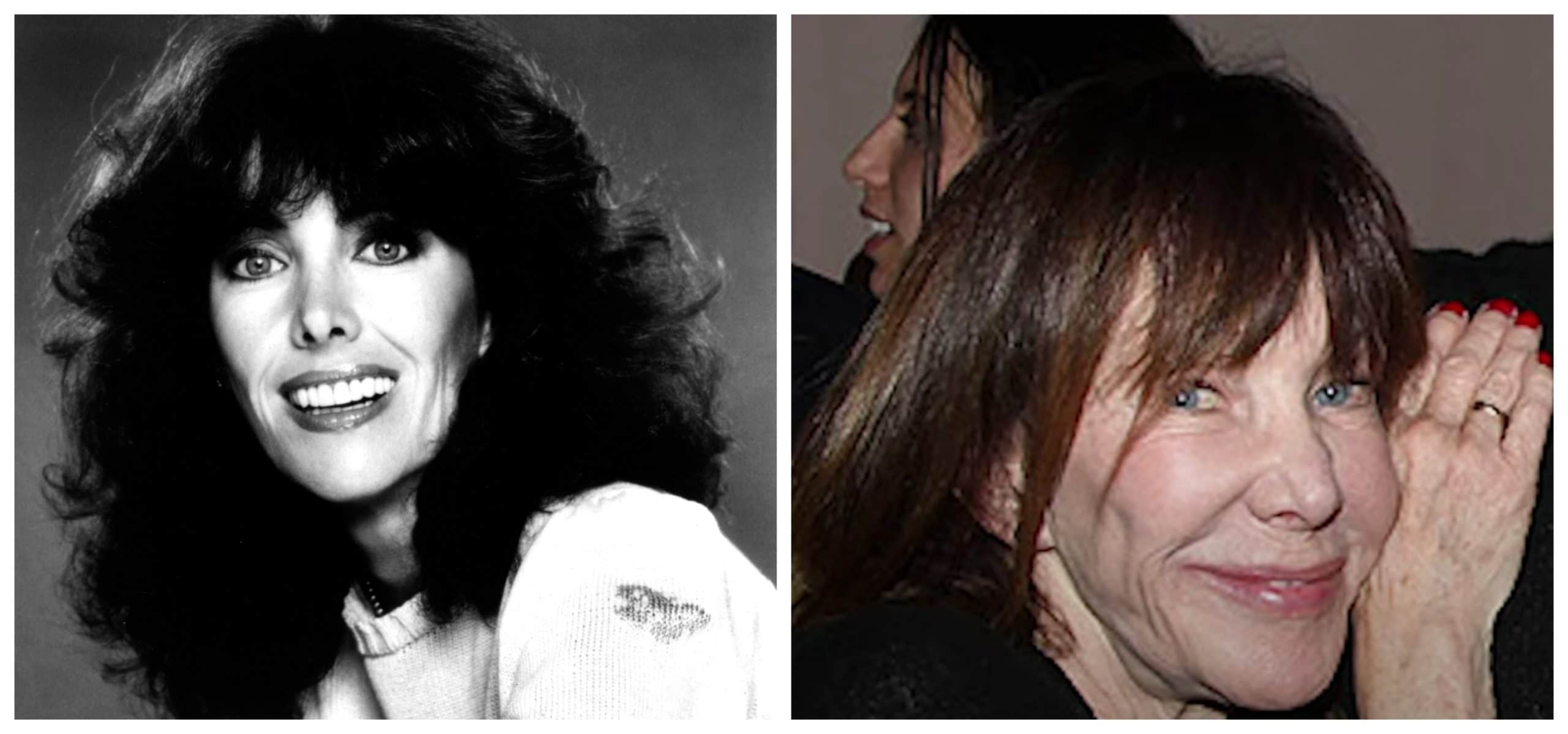 Vera, along with Alice, was the only waitresses at Mel's Diner who lasted the show's entire run. She was very lovable and shy, oftentimes clumsy and neurotic. Beth Howland began acting in 1959 but didn't hit it big until the early '70s when she began booking TV shows, like 6 appearances on The Love Boat.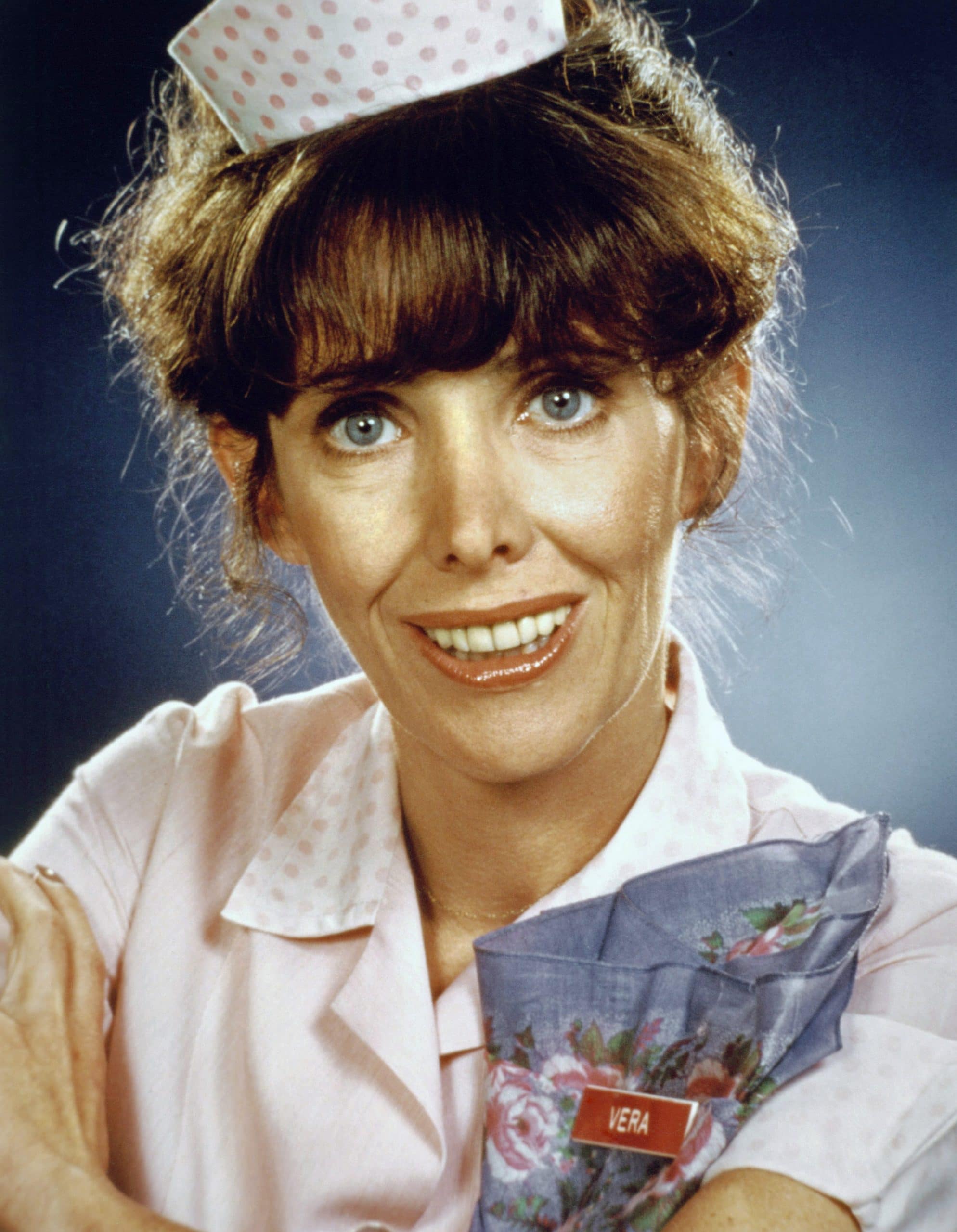 After Alice Beth was typecast as that neurotic character, so she semi-retired, only taking episodes of shows every once in a while. Her last gig was voicing Dr. Leventhal in the animated Nickelodeon show As Told By Ginger in 2002. In 2002, she also wed Murphy Brown actor Charles Kimbrough and remained married to him until her death on New Year's Eve in 2015. Beth was 76.
4. Polly Holiday (Florence 'Flo' Jean Castleberry)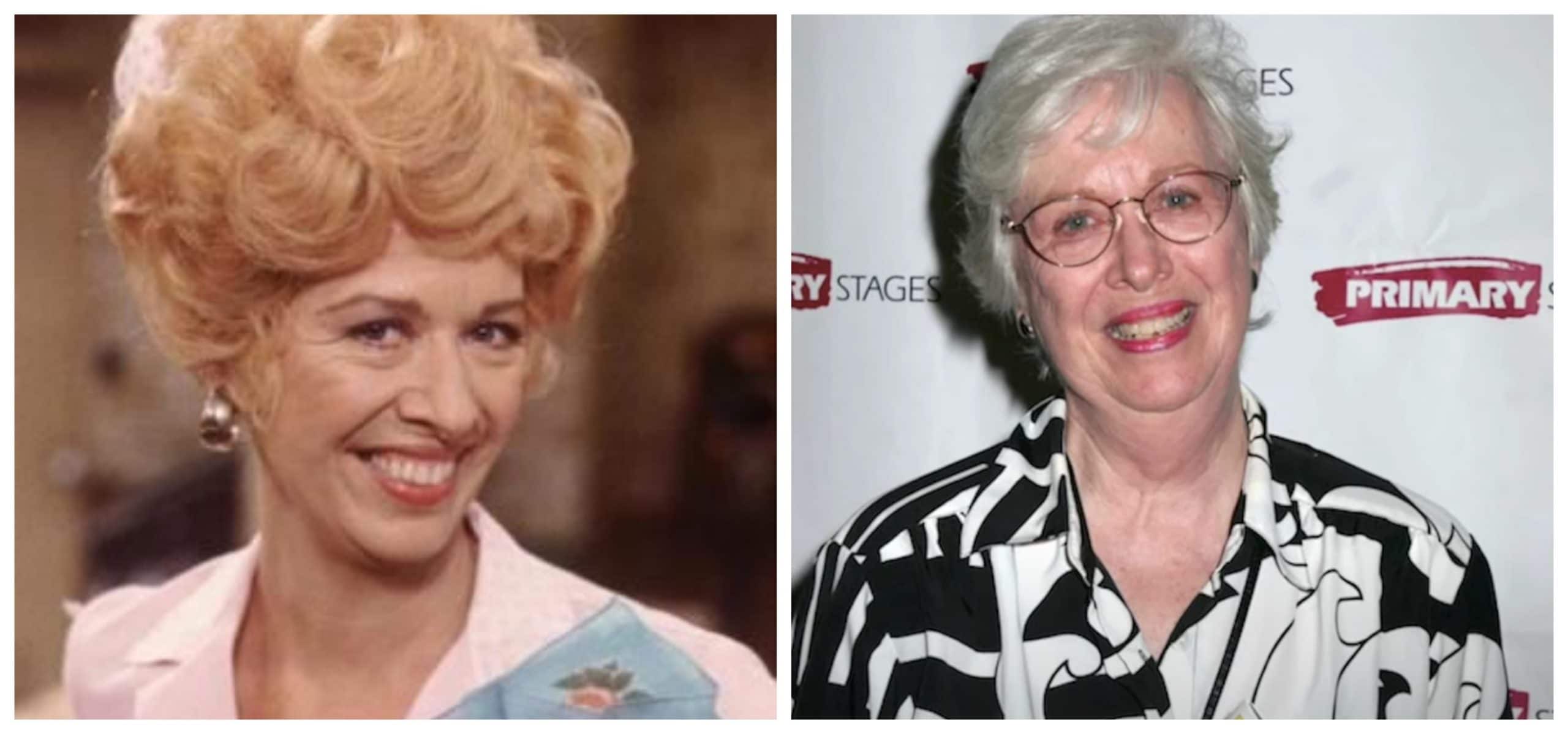 Florence Jean Castleberry, better known as Flo, became a waitress at Mel's Diner after 3 unsuccessful marriages and took on a motherly role for Alice. Flo was wise, man-crazy, and very country, with one of the best catchphrases in TV history, "Sorry Mel, but you better kiss those grits." Polly Holliday got her start on Broadway in 1973. While in All Over Town, she befriended the show's director, the one and only Dustin Hoffman. The two would work together again in 1976 on the movie All the President's Men. Flo made Polly world-famous, and she later had her own spinoff series simply called Flo. The show was popular in its first season but a season 2-time change negatively affected ratings and it was canned.
She had a great role in 1995 as Momma Love in the TV series, The Client and continued this motherly trend as Jill Taylor's mother in the ever-popular Tim Allen-led sitcom Home Improvement. She also held some memorable movie roles through the years like in Robin Williams' Mrs. Doubtfire, and as the camp director in the Lindsay Lohan remake of The Parent Trap. We last saw her acting in the 2010 film Fair Game and today she is 83 years old and living her best-retired life.
5. Philip McKeon (Tommy Hyatt)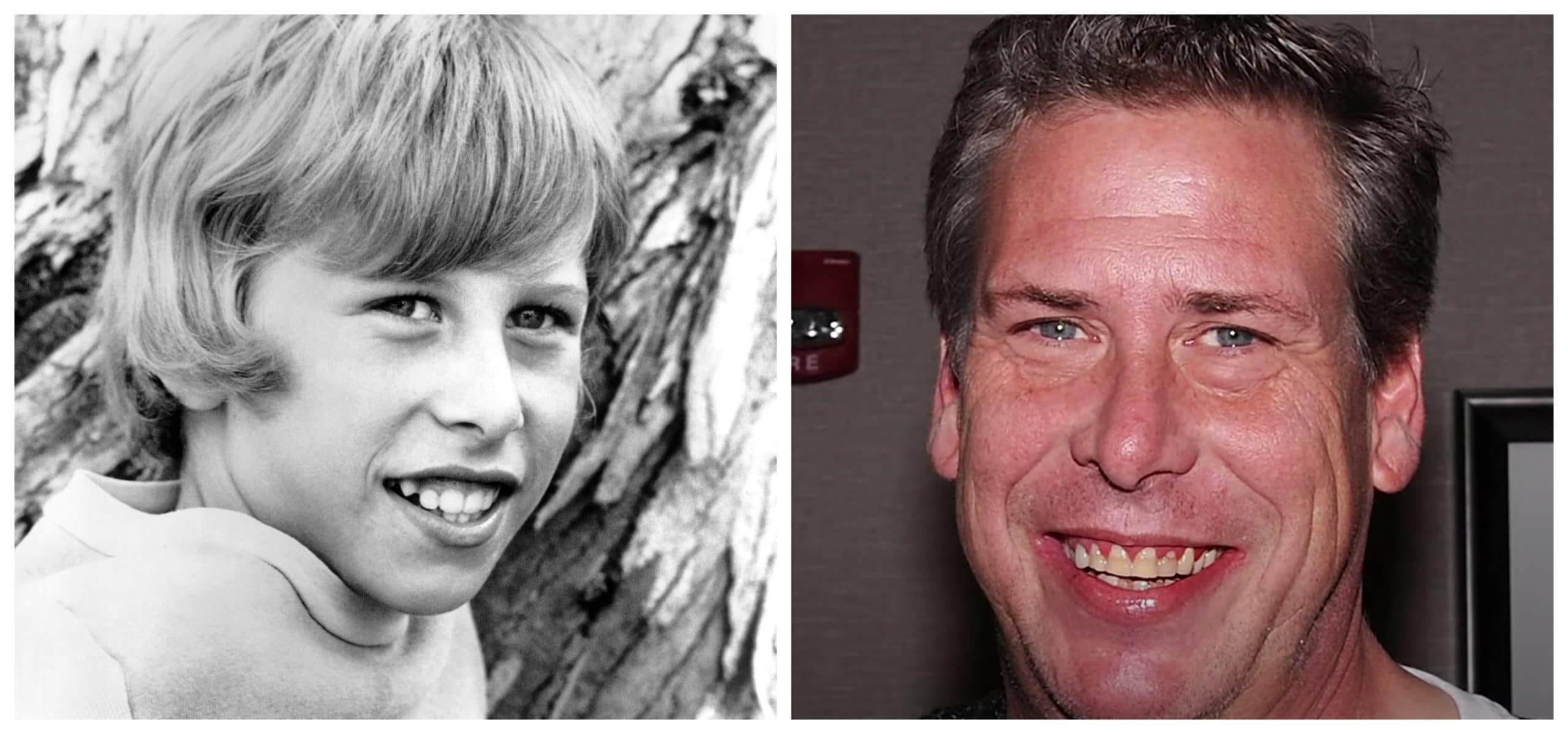 Tommy Hyatt was  Alice's son who took after mom, loving music and being a very talented guitarist, often performing duets with Mom. He also looked up to Mel a lot, seeing him as a father figure. Philip McKeon played the role of Tommy after Alfred Lutter had reprised the role from the film, but was replaced after the pilot episode. This was Philip's first role but he'd been a print model since age 4!
Philip's younger sister Nancy would join him on two episodes of Alice before she also became a star as the character 'Jo' on The Facts of Life. Check out that sitcom deep dive for more! Philip didn't do much after being a child star, transitioning into radio and news. He was the co-host of a morning radio show called The Breakfast Taco. Terribly, McKeon actually passed away in 2019 at the age of 55 after battling a long-term illness.
6. Diane Ladd (Belle Dupree)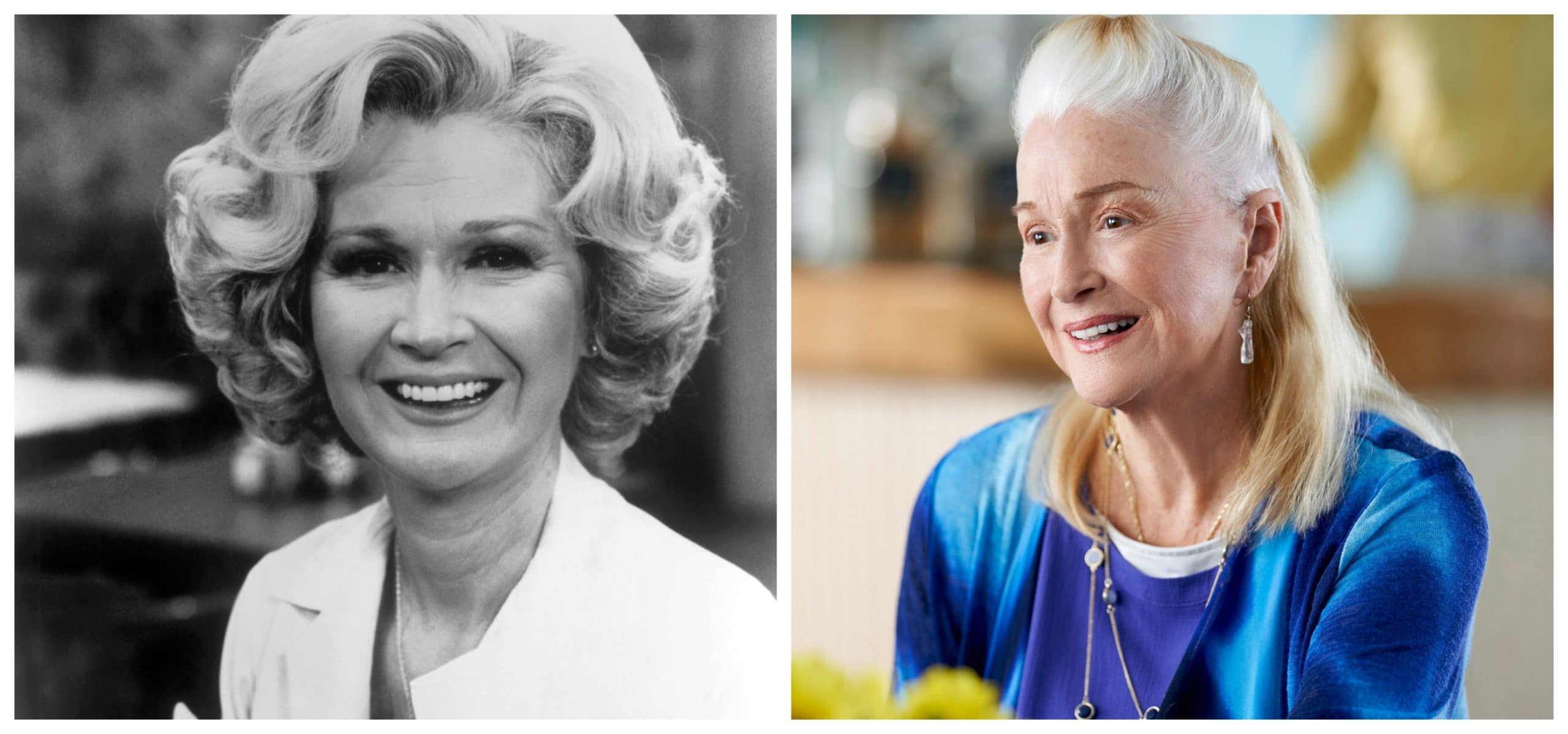 Belle Dupree was an ex-waitress at Mel's Diner in many ways. In the plot of the tv series, as well as actually having played the role of Flo for the Scorsese film. Diane joined the show in Season 4 after Polly Holliday ventured out on her own spin-off. Allegedly, Alice herself, Linda Lavin, had trouble getting along with her co-stars, which is why Polly Holliday and Diane Ladd left the show. 
1974 really was Diane Ladd's year, along with her starring role in Alice, she also had a supporting role in Roman Polanski's Chinatown. Ladd was married to actor Bruce Dern from 1960 to 1969 and the two co-starred together in the '66 Motorcycle film The Wild Angels. The couple had two daughters; Diane Elizabeth Dern, who died at 18 months, and actress Laura Dern, whom Diane got to co-star with in Laura's HBO series Enlightened. What a family. We last saw her in the 2020 Hallmark film Charlie's Christmas Wish. She is 85 years old and still kickin', so we hope to see more of her soon!
7. Charles Levin (Elliot Novak)
Elliot Novak met and immediately fell for Vera Louise when he had her arrested and ticketed for jaywalking and soon ended up marrying. Charles Levin got his start in the mid-'70s and joined the cast of Alice in 1983. He also had the recurring role of Eddie Gregg on Hill Street Blues from 1982 to 1986. His next major role was in 1994 as A.D.A. Maury Abrams in NYPD Blue.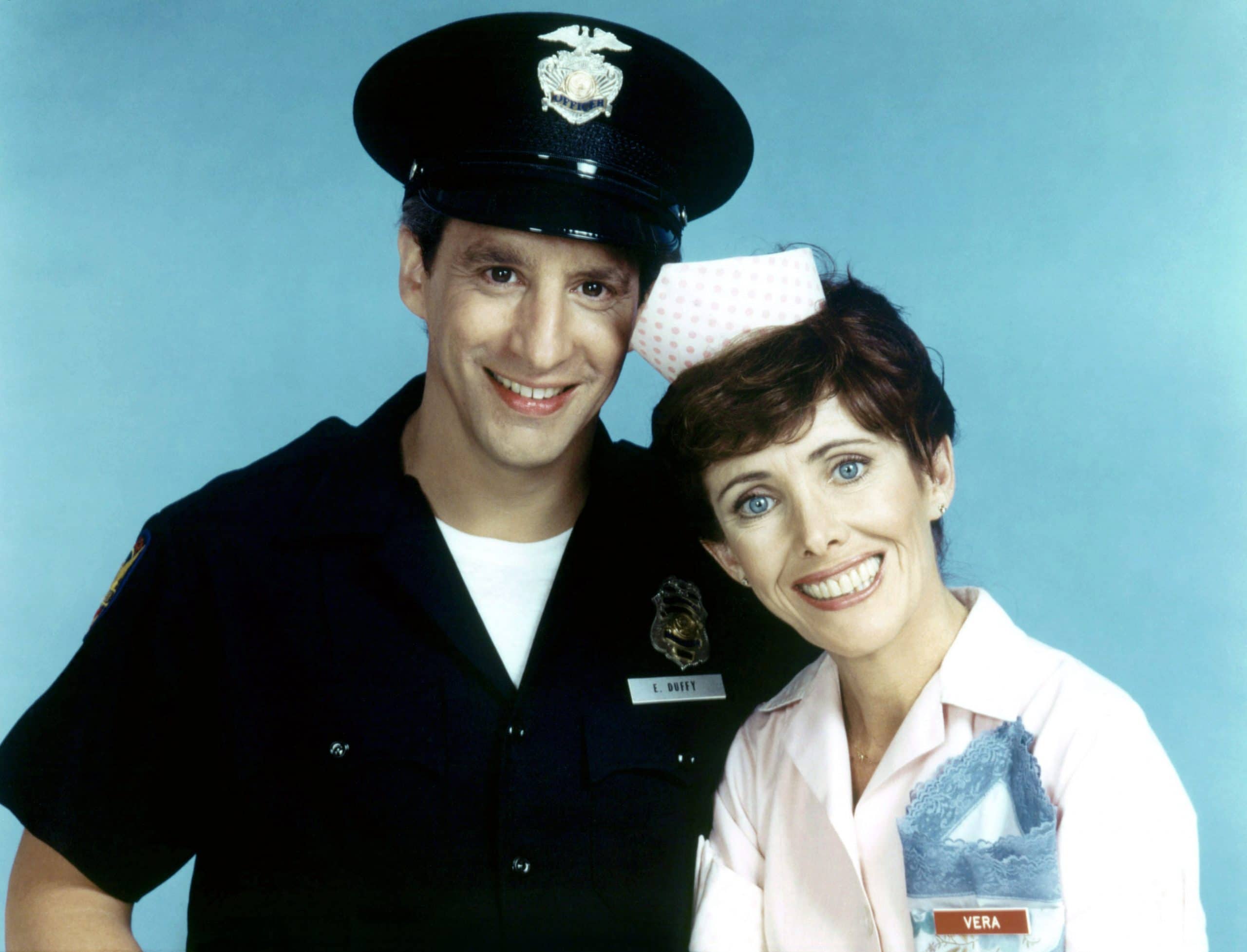 He hadn't acted since 1998. In 2019, his son reported him missing. Levin was in the process of moving to a new house. Police found Levin dead at age 70, ruling his death accidental. Such a tragic end.
Alice was a terrific '70s sitcom with some great guest stars, too, including the legendary Desi Arnaz and even The Brady Bunch's Florence Henderson. Who was your favorite employee at Mel's Diner? Did you watch the spinoff show, Flo? Let us know in the comments, we wanna hear from you.