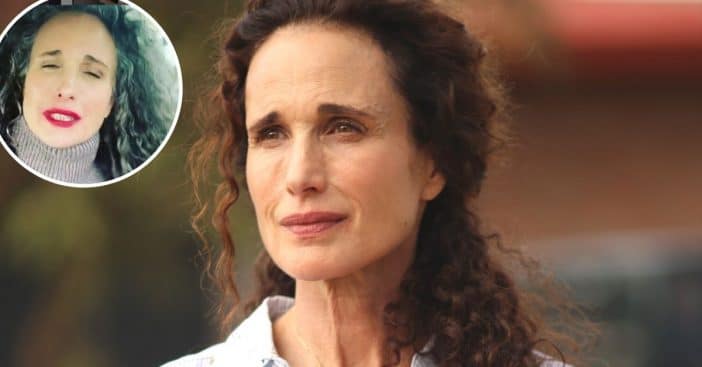 Andie MacDowell is the latest celebrity to stop dyeing their hair and start embracing their gray hair. She recently revealed that she stopped dyeing her hair during the coronavirus lockdown. She admits that she may end up coloring it again one day, but for now, she is happy with it.
Of course, if she gets an acting gig, she may have to dye it. For now, while she is laying low during the pandemic, she loves not having to worry about keeping her color. She talked to Drew Barrymore about it on her talk show, The Drew Barrymore Show.
Andie MacDowell is embracing being a 'silver fox'
View this post on Instagram
Andie said, "What happened was, I wasn't coloring my hair, and it was half-colored back here. You could see my roots, and my daughters kept telling me that I looked bad a–. And the idea that I could look bad a– really appealed to me. So I went for it, and I am enjoying it."
RELATED: Christie Brinkley Is The Latest Celebrity To Let Her Gray Hair Shine
The 62-year-old also said she corrects people when they call it gray. She said it is silver. She also shared a story about seeing another "silver fox" at the grocery store.
Andie shared, "I went to the grocery store, and I saw a man there, a 'silver fox' guy. I immediately just put my shoulders back, and I was like, 'And so am I,' you know? We both just shot a look to each other. It's like, I'm a silver fox. That's where I am right now."
She looks great!