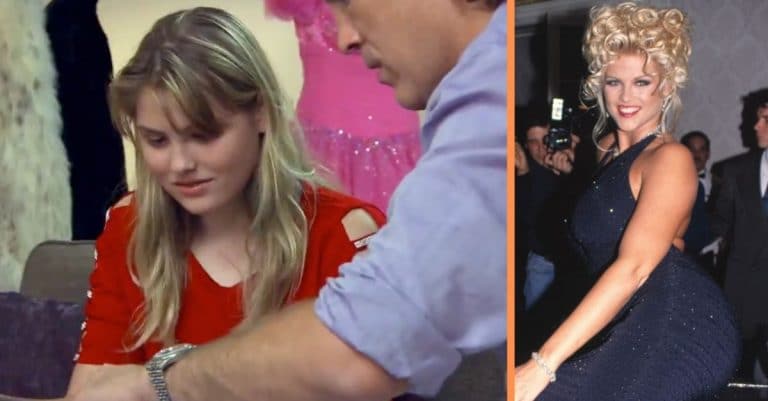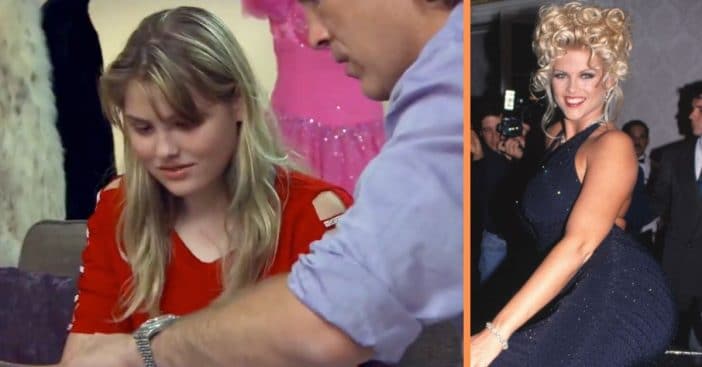 Dannielynn Birkhead, the daughter of the late Anna Nicole Smith, recently discovered her late mom's cherished possessions for the first time in a two-hour 20/20 special. "Dannielynn has no idea that she's going to see these things. All this is a surprise," her dad, Larry Birkhead, says in the special ahead of showing Dannielynn all of the memorabilia.
"She has a big heart like her mom had, I think she could appreciate these things." Among the items were artwork, family photographs, and some of her most memorable outfits from years past.
Dannielynn Birkhead is just now discovering her mom's cherished possessions from years past for the first time
"I thought why not go back to Anna's beginnings…It's keeping her memory alive for my daughter." Have you ever gone on a journey of discovery with your family, like Larry and Dannielynn? #ABC2020 https://t.co/DSRhLM9DDW pic.twitter.com/TwrFC4qASk

— 20/20 (@ABC2020) February 6, 2021
"This is stuff that I've had for you for a long time. Do you want to see it?" Larry asks his now-teenage daughter in the special. He even showed his daughter a photo of one of his dates with Smith. "This is a Blondie T-shirt. We went on a date. Who's that cool guy?" He asks Dannielynn, showing a photo of the two. "Please stop, like I already told you, please stop," Dannielynn jokes with a smile. She clearly wasn't ready to believe that her parents were cool!
RELATED: Dannielynn Birkhead Talks In-Depth On Mom Anna Nicole Smith In New Special
"When we talk about Anna Nicole, there were a lot of happy moments for her," Larry says in the special. "There were a lot of highs before there were a lot of lows… Anna should be remembered as this larger than life figure that was really a caring, giving person. A beautiful lady who loved her fans and loved her family."
Larry Birkhead remembers the legacy of Anna Nicole Smith fondly
On one of the early stops on their father-daughter journey, Jo McLemore took Larry and Dannielynn Birkhead to Jim's Krispy Fried Chicken, where McLemore described working with Vickie Lynn Hogan as a teenager in Mexia, Texas. #ABC2020 https://t.co/DSRhLM9DDW pic.twitter.com/mApLC0jX9n

— 20/20 (@ABC2020) February 6, 2021
Larry further reflects on the late celebrity and her legacy, someone he knew personally very well. "This was a small-town girl who went to the Supreme Court twice, a Playboy Bunny, a Guess model, an actress, that came from the sticks of Mexia in Texas," he says. "You couldn't make this up, and it happened. She lived it. She lived fast and she lived big."