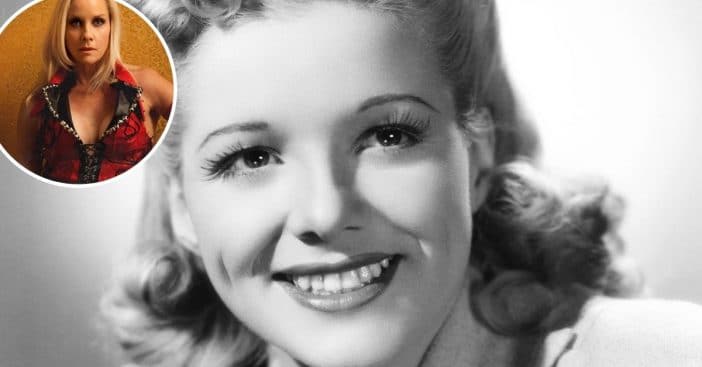 Marie Harmon passed away at the age of 97. She died of natural causes. She was an actress best known for her roles in The El Paso Kid and Springtime in Texas. Marie only acted in the '40s and '50s.
Several of her daughters followed in her entertainment footsteps. Cherie Currie was in the band Runaways and Sondra Currie is an actress, best known for The Hangover films.
Golden Age of Hollywood actress Marie Harmon has died
She also had two other children and had four grandchildren. Marie quit show business to open up a clothing store. While she did not want to continue acting, her daughters say that she never "lost the glamour."
RELATED: Honor The Last Of Hollywood's Golden Age
Cherie wrote, "Our darling mother Marie Harmon was a fantastic comedic actress! She never shared her movies with us kids. Had I known the great stock I came from I would have taken myself seriously as an actor. Though she gave up the glitz to have us kids she never lost the glamour. A true star to the end and we will miss her beauty and wit every single day."
Sondra wrote, "She led an amazing life, full of grit & determination & lots of love & compassion! I'm so proud of her Spirit! Shine on, Mom … I'm lucky u hatched me."
RIP Marie. Have you seen any of her films?
RELATED: Even The Hollywood Golden Era Had Bloopers And They're As Great As The Films