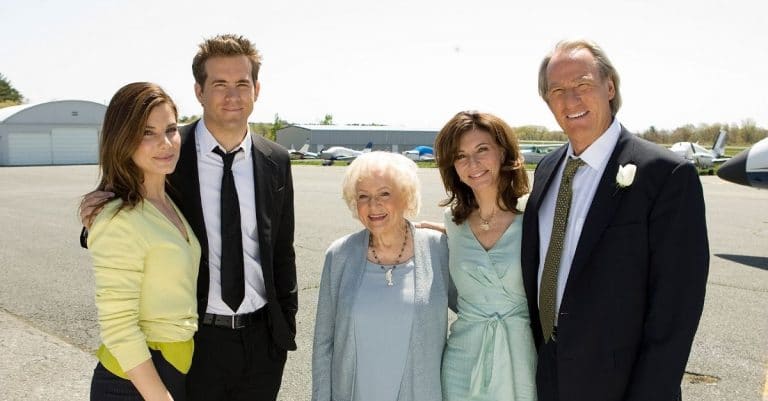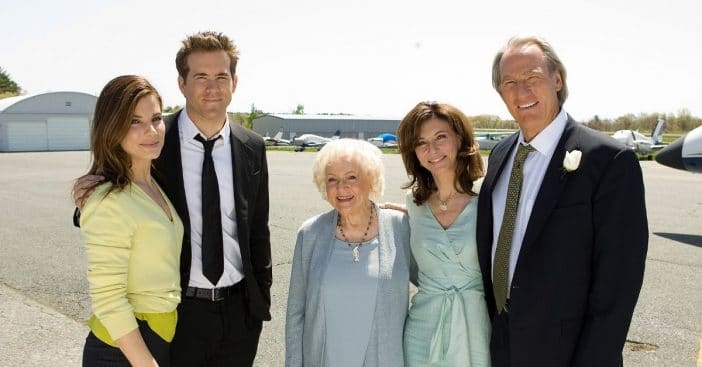 Ryan Reynolds loves to joke around with his co-stars and Betty White is no exception. The two starred in the movie The Proposal back in 2009 with Sandra Bullock. To celebrate Betty's 99th birthday, Ryan shared clips of a funny 'feud' they had on set.
In the video, Ryan and Sandra are seen promoting the movie. Betty walks in and Ryan says that she doesn't like him. Betty comes over to Ryan, calls him "Brian" and says he is a terrible assistant. Ryan gets mad and starts to curse at Betty. Betty runs to Sandra and flips Ryan off. It is hilarious!
Ryan shares a video of his 'feud' with Betty on her birthday
Ryan shared the video to celebrate Betty's 99th birthday and wrote, "We made this 12 years ago. Betty turns 99 today, but she is 100 [percent] the funniest person on the planet."
RELATED: Ryan Reynolds And Sandra Bullock Wish Former Co-Star Betty White A Happy Birthday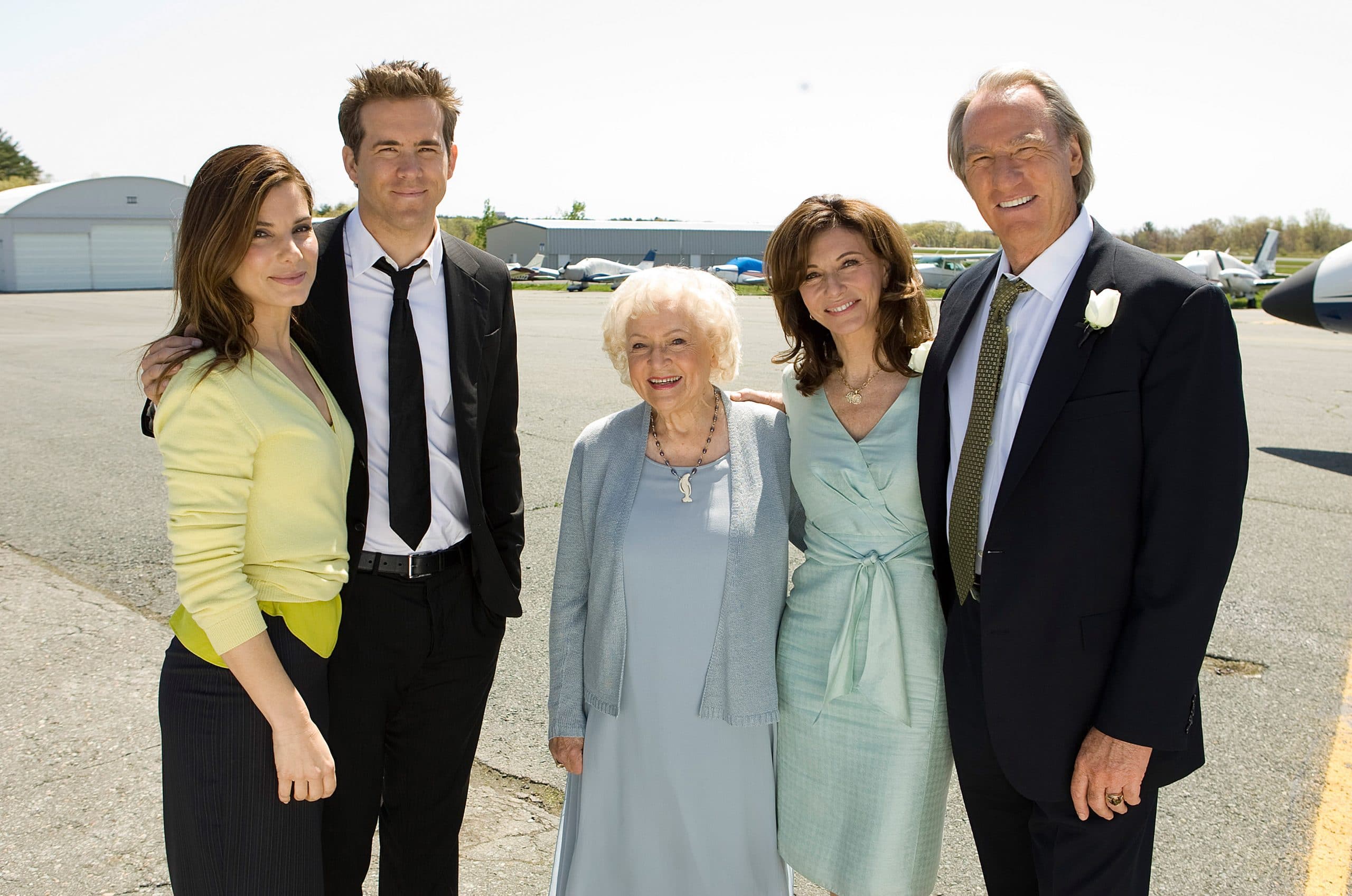 Due to the pandemic, Betty stayed safe at home on her birthday. Hopefully, she can have a big party to celebrate her 100th birthday next year!
You have to watch the video of their fake feud below! Keep in mind, there is some swearing but it is bleeped out.
View this post on Instagram