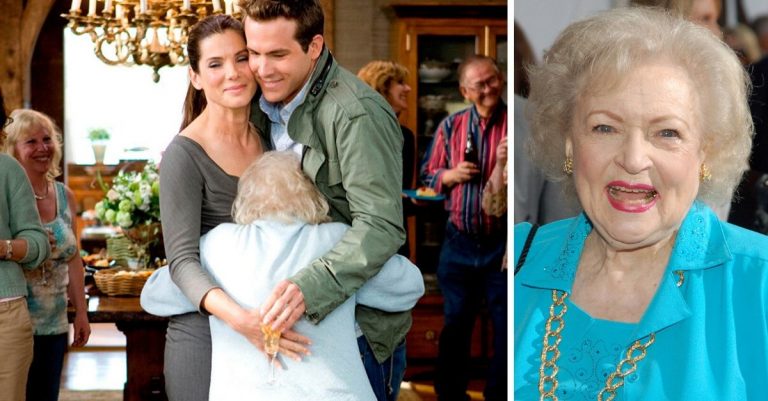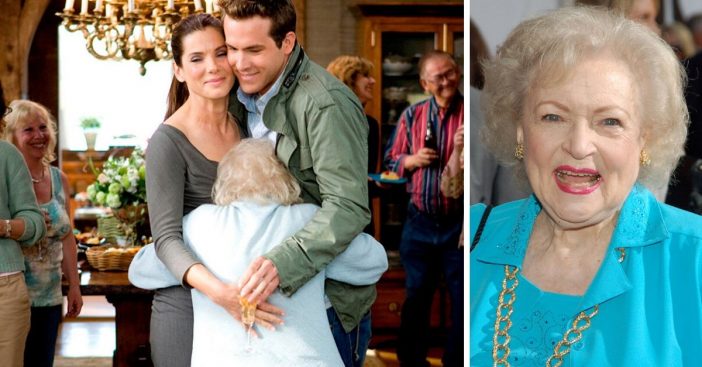 Recently, beloved Golden Girls star Betty White turned 98 years old. Many celebrities reached out to wish her a happy birthday, including a few very famous former co-stars! Ryan Reynolds and Sandra Bullock starred alongside Betty in the 2009 film The Proposal. They hilariously compete for her love and attention in a new birthday video that Ryan posted on Instagram.
In the film The Proposal, Betty plays Ryan's character's grandmother and has one of the funniest scenes in the whole movie. According to IMDb, "A pushy boss (Sandra Bullock) forces her young assistant (Ryan Reynolds) to marry her in order to keep her visa status in the U.S. and avoid deportation to Canada."
Sandra Bullock and Ryan Reynolds share funny birthday video to Betty White
https://www.instagram.com/p/B7a_H-rp4Df/
Ryan shared a video where the clip goes back and forth from Ryan to Sandra. They both sing parts of "Happy Birthday," and seem to compete for Betty's affection. In the video, both claim to love Betty the most!
RELATED: Some Fun Facts About Betty White As She Turns 98 Today
Ryan finished the video by joking, "What does Sandy do for you every year? I mean, does she show up and hand-deliver flowers to you? … Wearing nothing but black socks and a dozen gold bracelets? Just like you requested? Doubt it."
Watch the hilarious video above! We bet Betty absolutely loved it and loves both of the stars. Then reminisce and watch Betty's stand-out scene from The Proposal below: