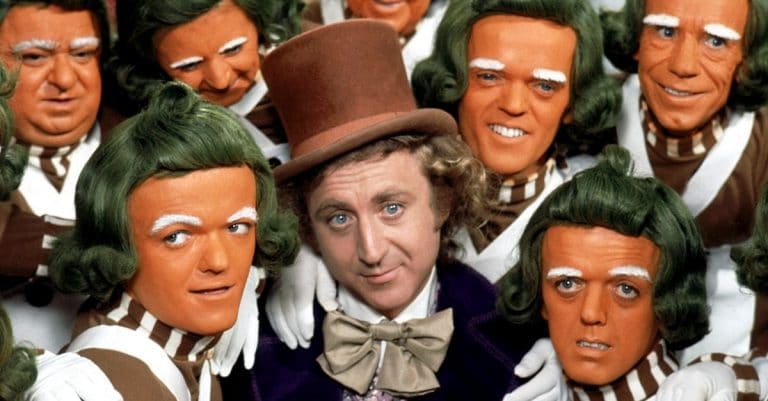 A Willy Wonka prequel/origin film is slated for a 2023 release. Warner Bros. has apparently been trying to get an origin story off the ground since 2016 and now it looks like it's finally happening! Harry Potter's David Heyman is producing the project, with a plot focusing on "a young Willy Wonka and his adventures prior to opening the world's most famous chocolate factory."
Warner Bros. is eyeing March 17th, 2023 as the official release date that we can look forward to. Under the direction of Paul King (who brought us Paddington and Paddington 2), he and Heymen were allegedly eyeing Ryan Gosling, Donald Glover, and Ezra Miller for the lead roles. Now, it appears Tom Holland and Timothée Chalamet are being added to that mix.
An origin film on Willy Wonka based on the several versions of the film
Roald Dahl's classic 1964 novel Charlie and the Chocolate Factory has been redone a few times already. We saw the original 1971 version with Gene Wilder Willy Wonka & the Chocolate Factory and the 2005 Charlie & the Chocolate Factory with Johnny Depp. In his last interview, Wilder actually called the 2005 version "an insult."
RELATED: This Terrifying Fan Theory About 'Willy Wonka' Is Surprisingly Believable
Despite Wilder's comments about the 2005 film, it did considerably well its opening week, becoming the fifth-highest opening-weekend gross for 2005. It stayed at No. 1 for two weeks. Rotten Tomatoes also gives the film approval rating of 83% based on 231 reviews. However, the 1971 film was actually not a big success upon its release, even though it received generally positive reviews. It has gone on to become a staple in movie history.