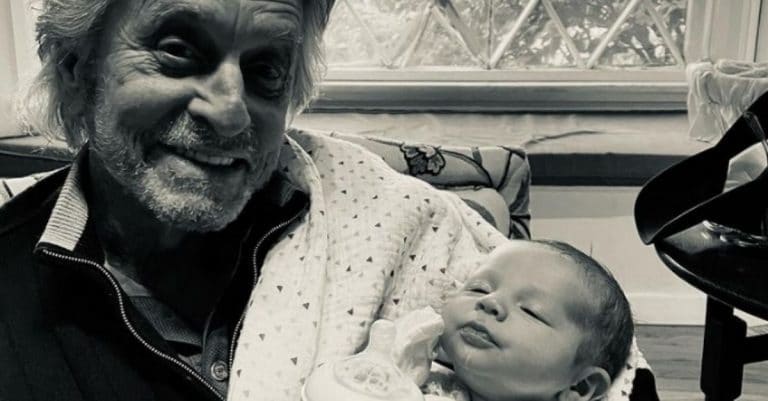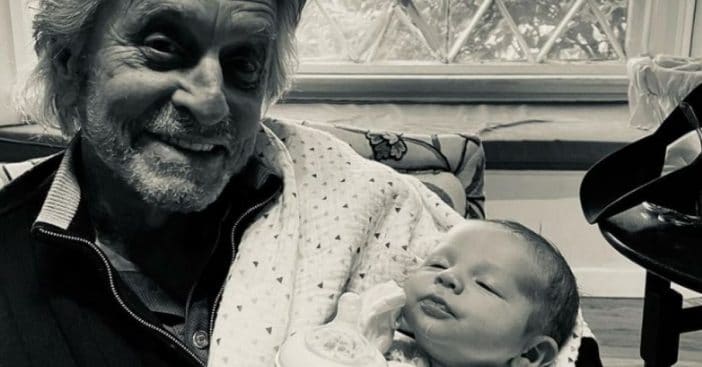 On Tuesday, January 19, actor Michael Douglas shared an image capturing the very first moment he got to meet his month-old grandson Ryder. The image, shared on Instagram, features Douglas with baby Ryder in one arm and a bottle of formula in his free hand.
He smiles at the camera while grandson Ryder appears to lounge contentedly. His expression and even the icons accompanying his caption immortalize the love and pride this moment inspired after such a wait.
Meet Ryder Douglas
View this post on Instagram
In total, Michael Douglas has three children: Cameron, Dylan, and Carys. Cameron, his first son, 42, is in a relationship with Viviane Thibes. They share children already and Ryder Douglas is the latest addition to the family. Ryder was born just before Christmas, 2020.
RELATED: Michael Douglas Shares Photo Of His Father And Thanks Fans For Their Support
"First time I've seen my month old grandson, Ryder!" writes Douglas along with the Instagram photo. He ends it with icons of a grinning face and a heart. The image already has over 26k likes, with comments pouring in offering congratulations – and admiration for how adorable Ryder Douglas is.

Good news through hard times
View this post on Instagram
Ryder's birth follows a strained period for the Douglas family. Four years prior, Cameron had actually been held in prison before release in 2016 on drug charges, according to Amo Mama. Then, the 2020 coronavirus pandemic prevented Michael Douglas from actually seeing his new grandson in-person until a month after his birth.
Sadly, Cameron's own grandfather could not meet his great-grandson. Legendary actor Kirk Douglas passed away on February 5, 2020, the first in a sadly long list of celebrity deaths in 2020. However, he would be awed and as joyful as Michael Douglas to see Ryder thriving amidst all this love.