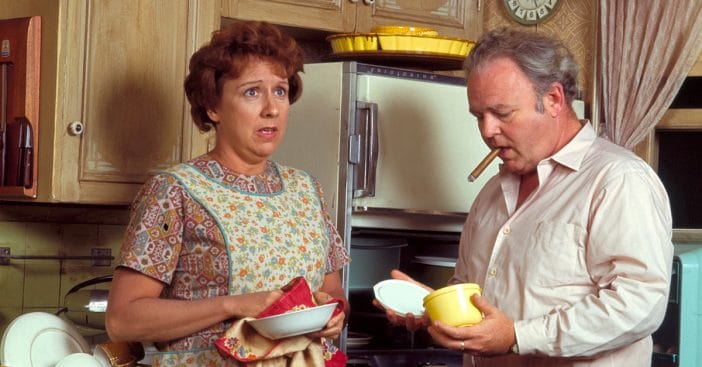 Over half a century ago, the concept for what would become All in the Family was put into development by ABC, the network having become aware of the British sitcom that inspired it, Till Death Us Do Part (recently covered in some depth by Do You Remember). That show, which premiered in 1965, was as controversial in the UK as the battle of the Bunkers and the Stivics would eventually become here. Despite this, Leonard H. Goldenson, founder and then president of ABC, asked Norman Lear to develop a pilot for an American version of the sitcom.
Lear explains in a Television Academy Foundation interview that he read about Till Death in an issue of TV Guide. "I believe it was a paragraph about this British show, about a father and son-in-law who fought about everything political. This program had already made a stir and TV Guide was reporting on its great success. I didn't know at the time that they made about 21 shows in four years; much more civilized than the American side of things. The British do six shows a year and call it a season. They don't force it week after week after week, year after year.
RELATED: 'All in the Family' Was Based on Britain's 'Till Death Us Do Part' — Meet the Original Bunkers
"In any case, when I read about it, I thought, 'Oh my God, my dad and me — we fought about all of these things," he adds. "My father used to call me the laziest white kid he ever met. And I would scream at him that he was putting down a whole race of people, not saying I was lazy. Then I was the dumbest white kid he ever met. So I couldn't get arrested with him, but those arguments were fresh in my mind and so were his attitudes of these things."
Creating the American Version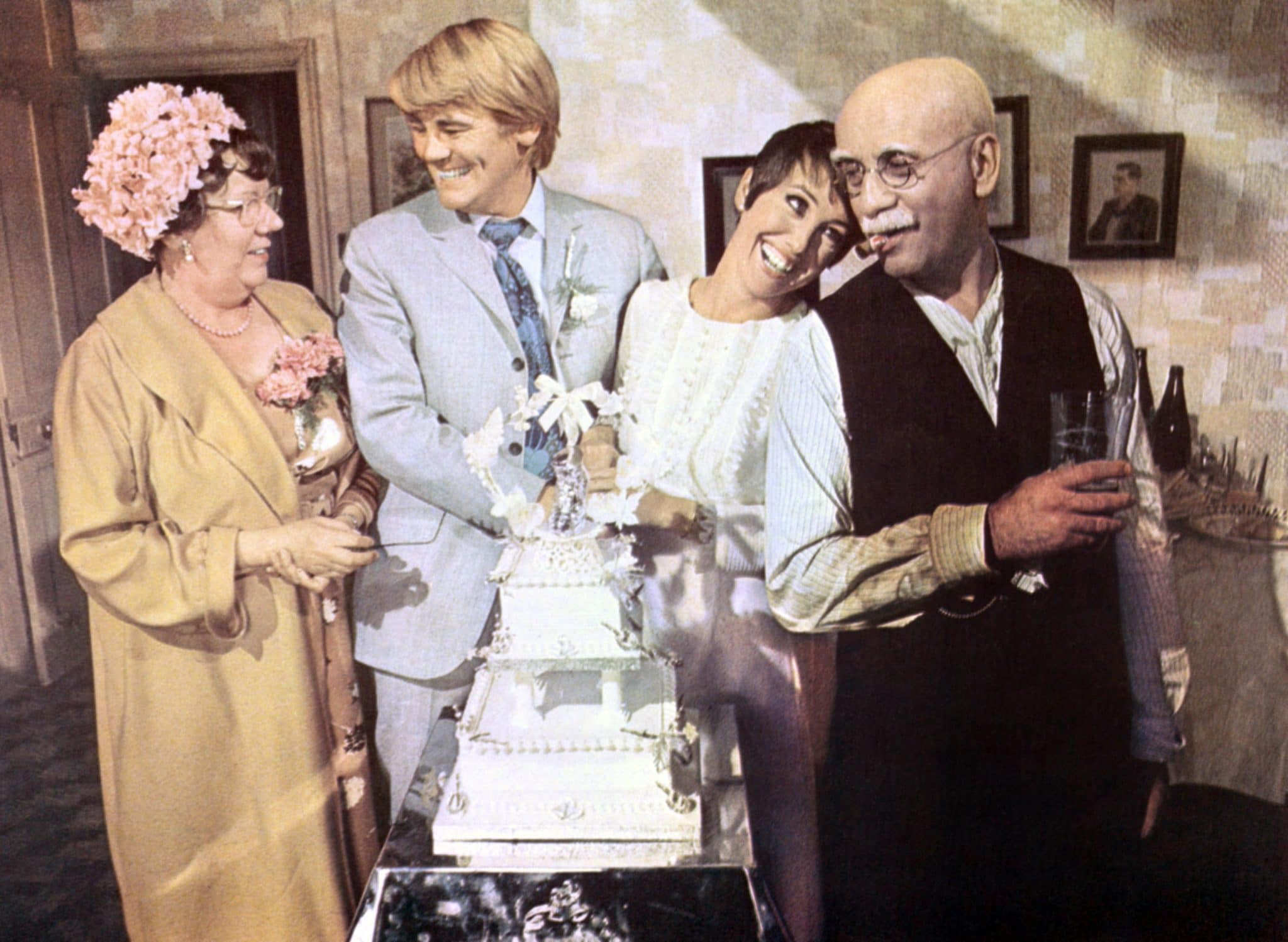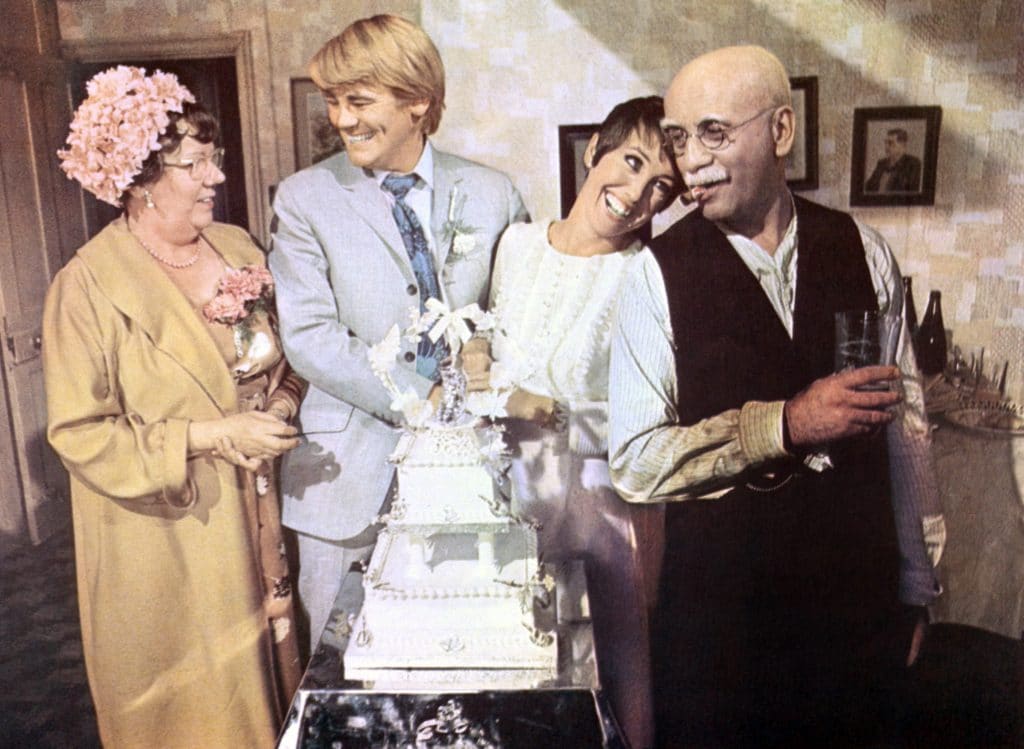 Lear sat down and wrote about a hundred pages of notes on how he saw a potential show. "It just spilled out of me in a few days," he reflects, "what the show would be about, that father and son, and for the other characters I was inspired by my mother and a couple of aunts and my sister and so forth. The lead character was named Archie Justice and the show was called Justice for All."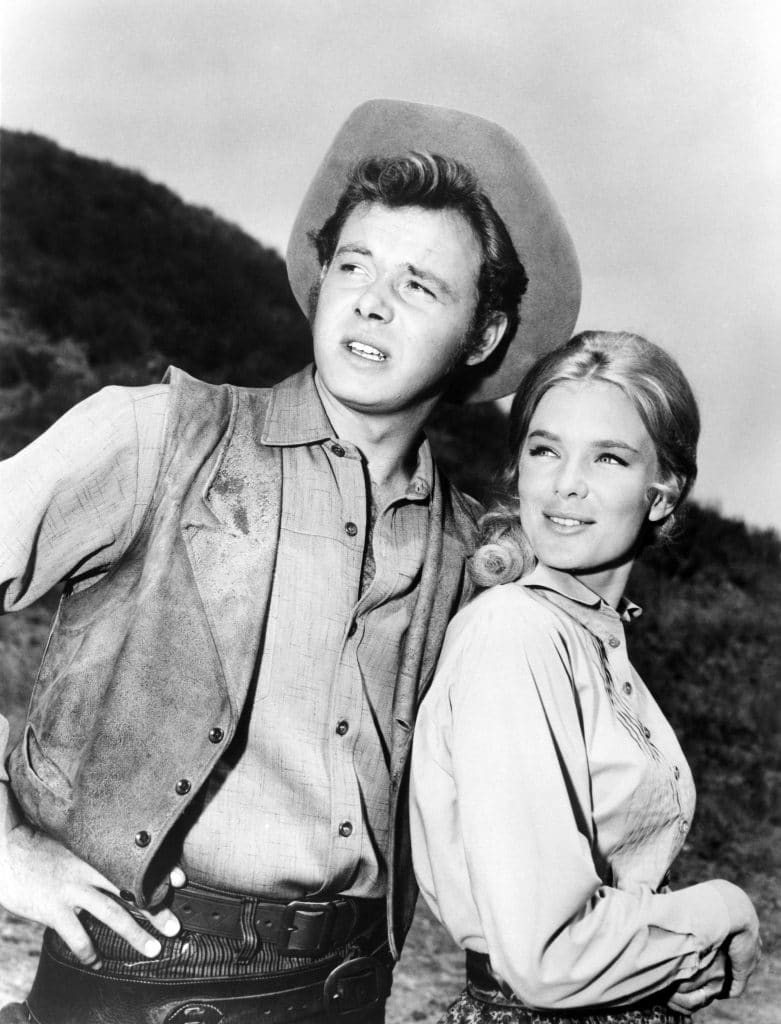 Cast in the first pilot was Carroll O'Connor and Jean Stapleton as Archie and Edith Justice, with Jean Peters as their daughter, Gloria; and Tim McIntire (later of The Choirboys and American Hot Wax) as her husband, Richard. ABC rejected the pilot but asked Lear to do a second one. Annoyed, he nonetheless agreed to do so, bringing back O'Connor and Stapleton in what was now called Those Were the Days. This time Candice Azzara was cast as Gloria with Chip Oliver as Richard. That one failed to go as well.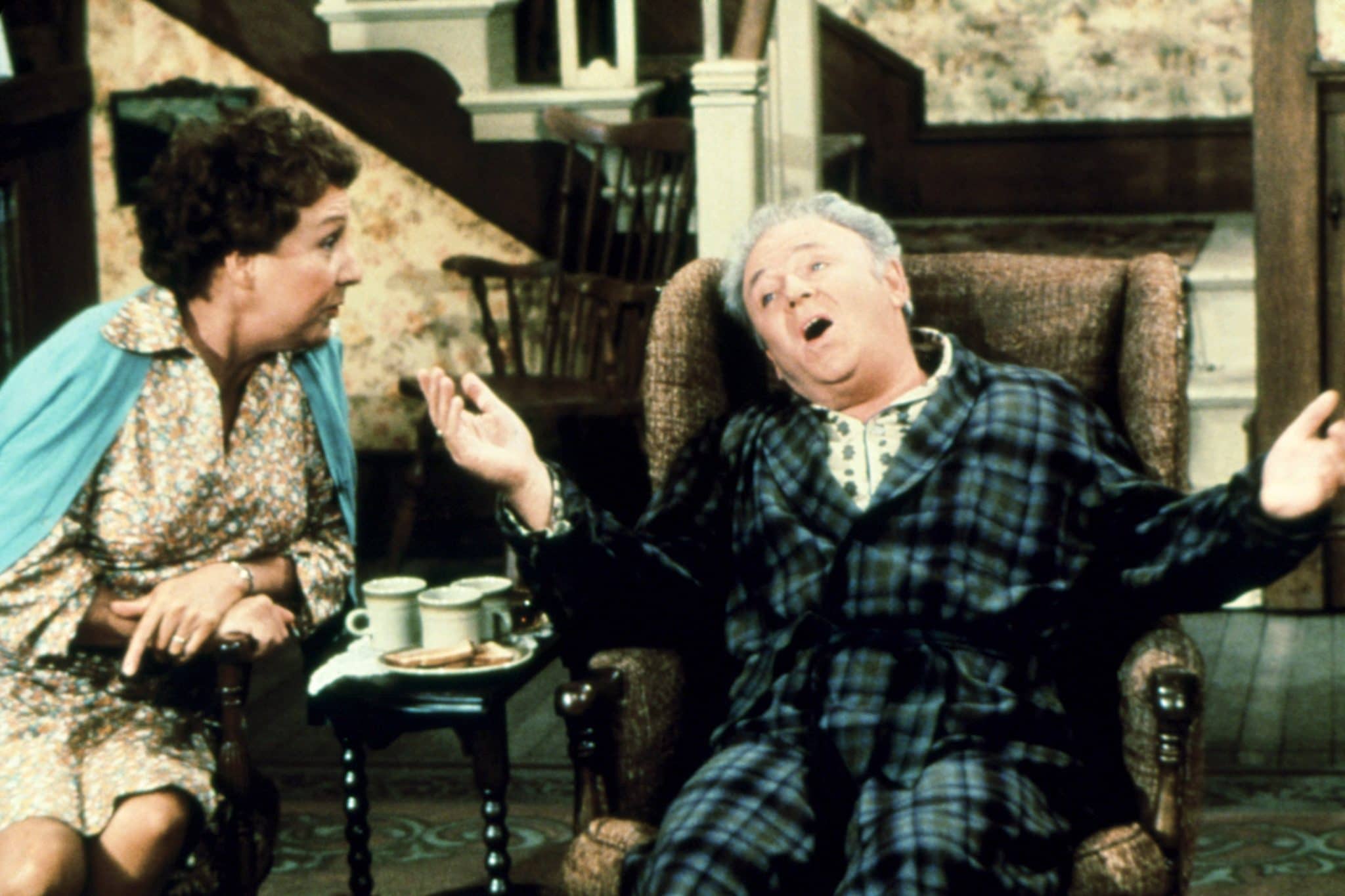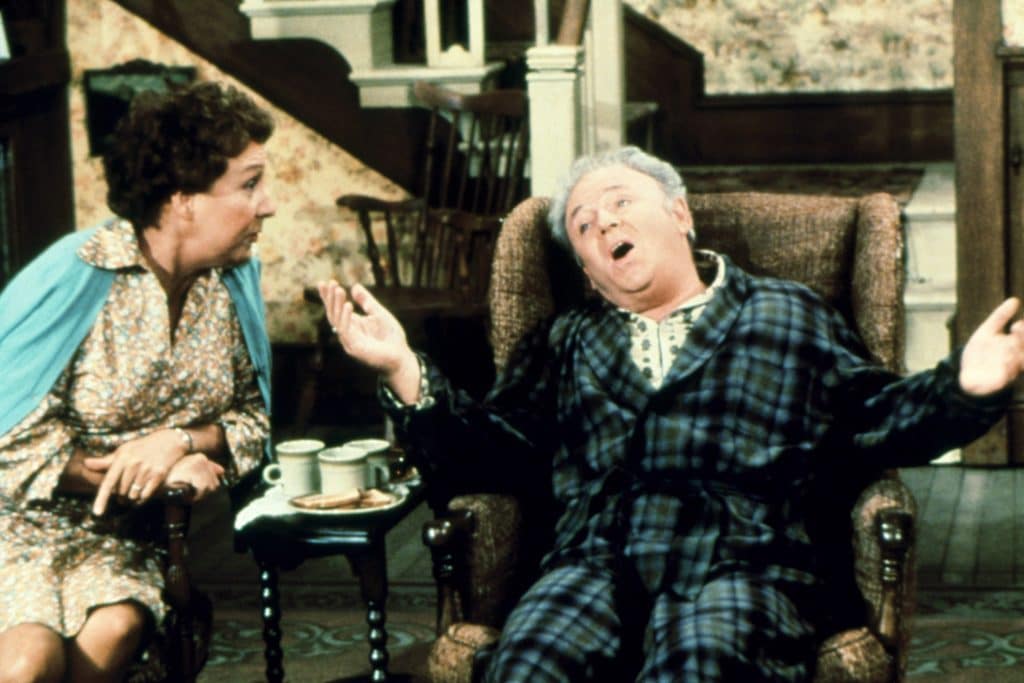 "We thought both pilots were terrific," says Goldenson in an Academy interview. "But the whole room looked at it and, because it was taking shots at blacks and ethnic groups and whatnot, we felt that the public wouldn't accept it. We knew it was a very good program, but we passed and then CBS picked it up."
The Eye Network Steps In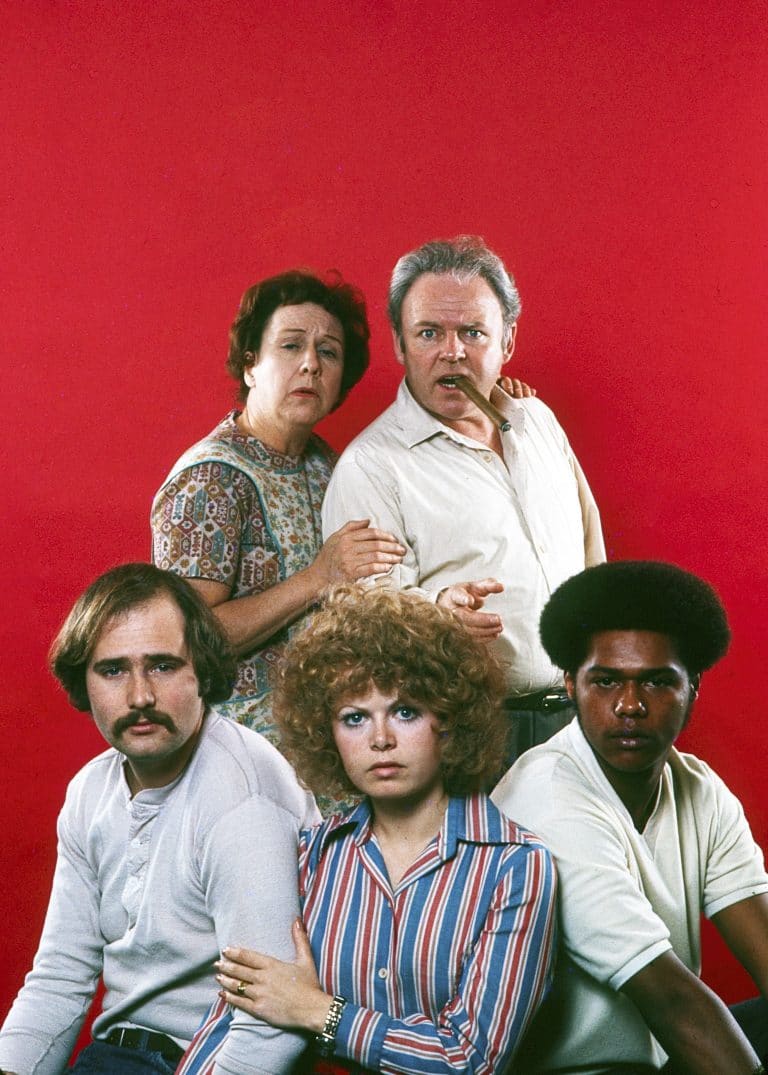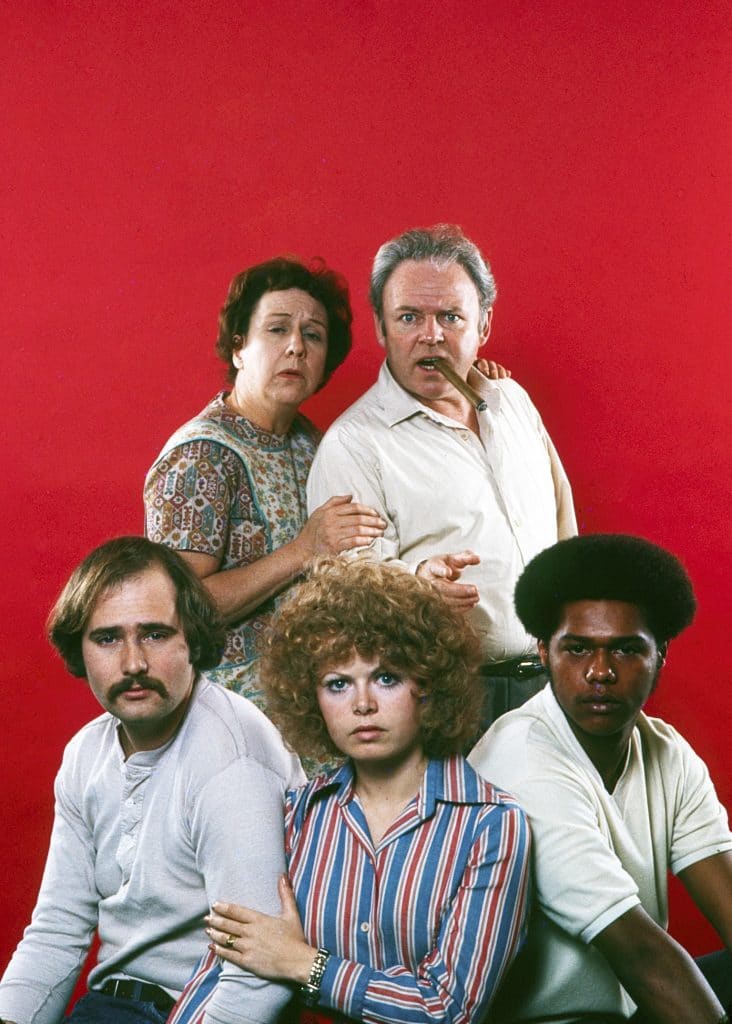 Also speaking to the Academy is Perry Lafferty, a former CBS executive, who was at the network at the time and explains, "When ABC turned it down, Norman Lear went across the street and sold it to Bob Wood, who was the new president of CBS and wanted to get some shows on the air that would cause some conversations and thought this one would cause them. So he bought All in the Family and proceeded to stick it on at 9:30 Tuesday night, just before the news hour where nobody even saw it. It didn't catch on until the following summer when it went through the roof."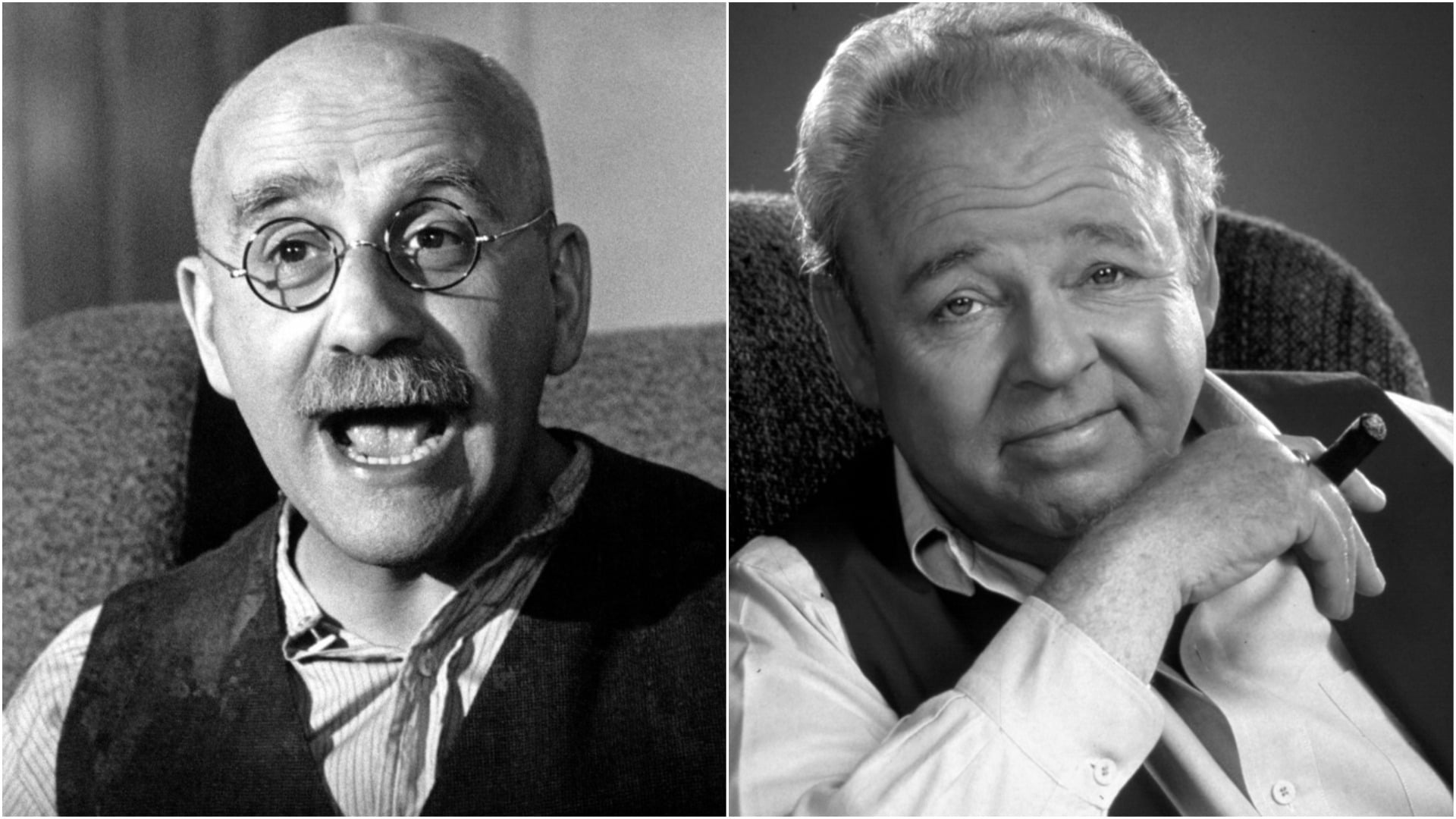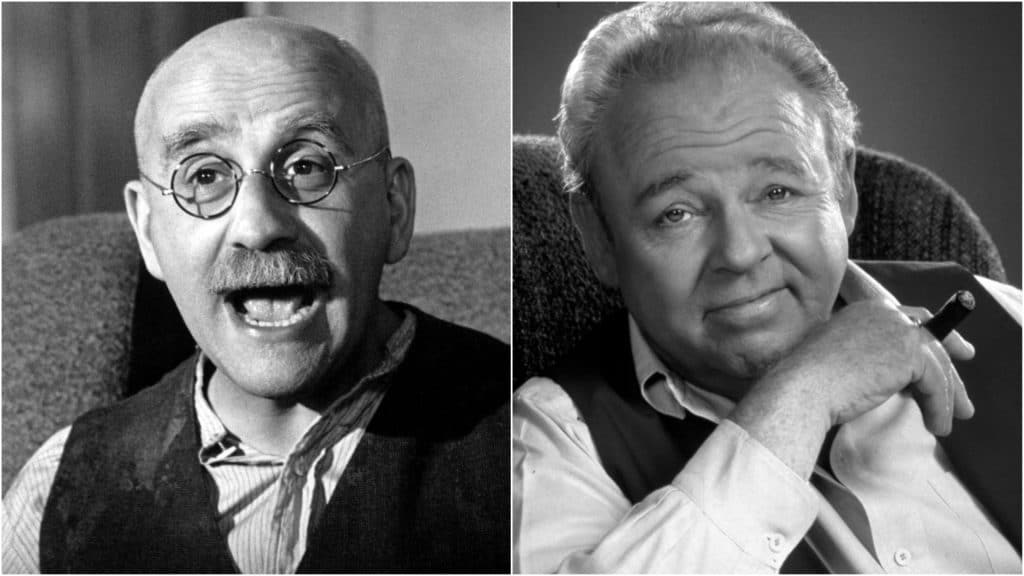 According to Lear, the next stage was a little different than that in the sense CBS had been familiar with Till Death Us Do Part and seen one of the ABC pilots. They wanted him to make a new pilot, which was at about the same time, having made the film Cold Turkey (1971), he had been offered a three-picture deal with United Artists.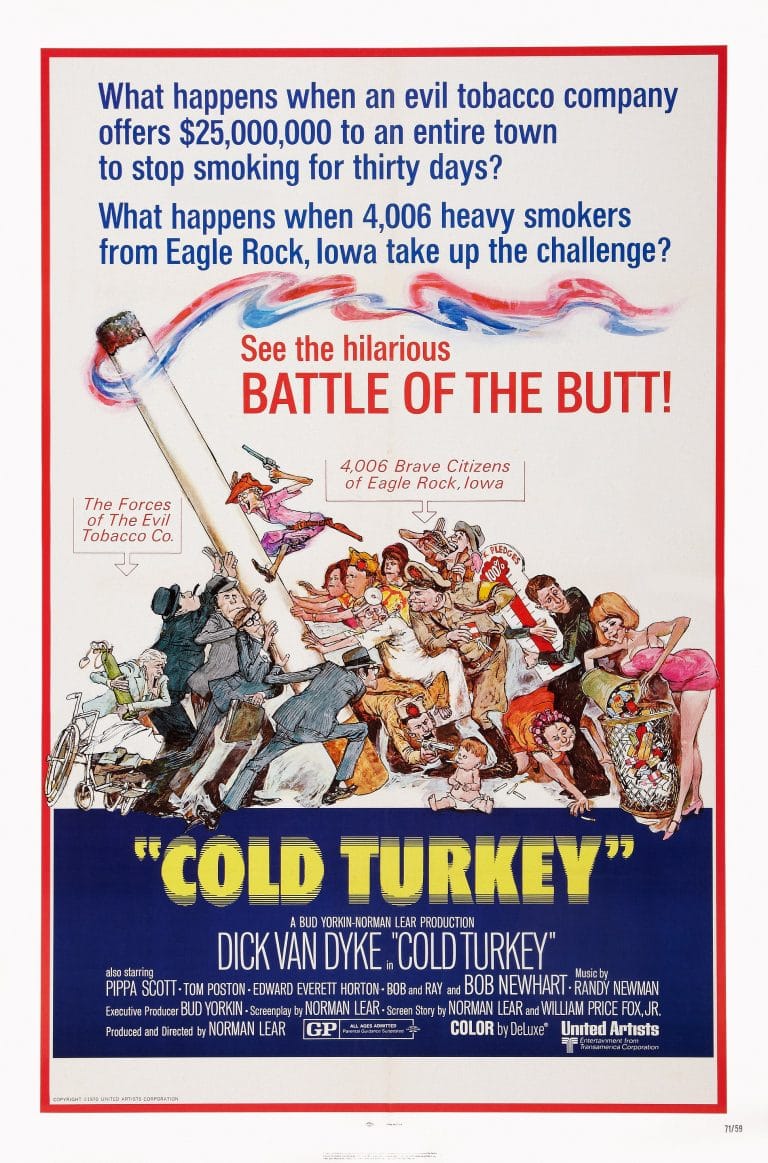 "Robert Wood from CBS called me to say, 'Okay, a guarantee of 13 weeks on the air,'" Lear says. "There wasn't anybody in my life that didn't beg me to take the three-picture deal, because United Artists was known for letting the creatives stay true to their visions. People who had seen the previous pilots would say to me, 'You know, this'll be off the air in three weeks' or 'They're gonna make you change it anyway.' But because I saw so much of my dad and me in this, it was emotional. I had to do it. And I was too committed."
And this time he was able to cast Rob Reiner as Mike Stivic and Sally Struthers as Gloria, daughter of the newly-named Archie and Edith Bunker. "When Rob and Sally joined Carroll and Jean, well ….," he laughs, "nobody can take credit when that kind of magic happens. Some other entity has to take credit for everybody being alive at the same time, available at the same time, magically and chemically connected when they finally got together. Those four people …."
Four people on their way to TV history, though based on the early days, no one would have expected All in the Family to last past its first season.