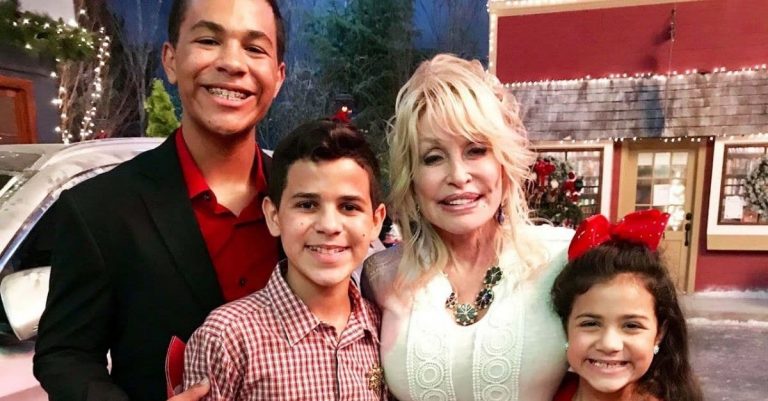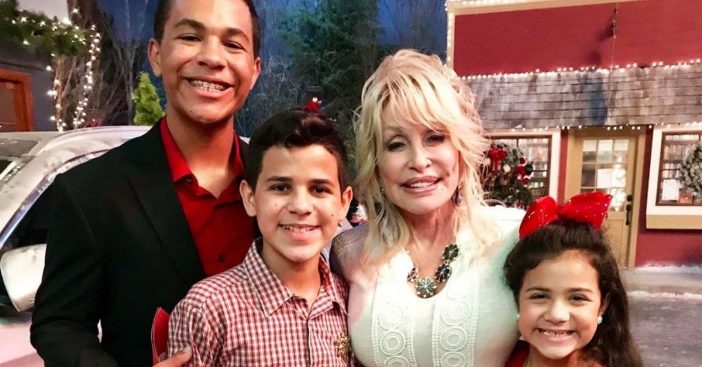 One blink of the eye and life can change for the worse. But quick thinking can then redirect that tragedy. That's exactly what happened when Dolly Parton saved a nine-year-old girl from certain disaster.
When a vehicle started heading right for the child, Dolly Parton dove into action. Her actions were simple but quick – quick enough to avoid certain harm. Fittingly, the roles these two play in an upcoming film might have foretold this. It's actually a Christmas miracle.
Dolly Parton saved the day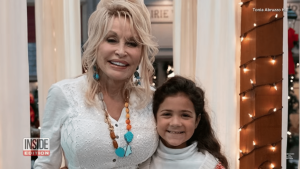 Nine-year-old Talia Hill worked on the set of Christmas on the Square. She went over to a hot chocolate station, only to receive instructions to return to her first position. She started walking, only to find herself on the path of an incoming vehicle.
RELATED: Dolly Parton Thinks Her Career Would Be Different If She Had Kids
Then, suddenly, she felt a pull, and she was dragged quickly out of certain harm's way. Turning around, she saw none other than Dolly Parton had saved her. This presence of mind helped Talia continue working with her siblings Tristan (16) and Tyson (13) to continue dancing and singing for the film.
Life imitates art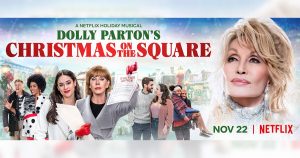 Netflix presents the upcoming holiday movie. While the Hill siblings show off their dance moves and vocal power, Parton has a role of her own. While recalling the events, Talia puts the pieces together: "I looked up and it was Dolly Parton. I was, like, surprised, I was like [gasp]. And she's like, 'Well, I am an angel, you know,' 'cause she plays an angel in the movie. And I was in shock. She hugged me and shook me and said, 'I saved your life!'"
Christmas on the Square feels reminiscent of A Christmas Carol. Parton is an angel that uses magic to help a cold landlord, played by Christine Baranski, into being kinder. Tyson remembered first meeting Parton on set and how her demeanor fit her character, recalling, "When Dolly walked in she smelled like heaven. She greeted everyone even if you were a trashcan person. It was such a great feeling."