Christmas comes with many traditions, some ancient and others relatively recent. One includes the chance to watch A Charlie Brown Christmas on TV since its debut on December 9, 1965. A deal with Apple TV+ left this tradition in murky waters. But these are all the ways you can watch the animated classic this year.
Apple's move to exclusively offer A Charlie Brown Christmas received major pushback. In fact, a petition arose and gained thousands upon thousands of signatures at an exponential rate. All these vocal protests actually sparked some change so you have a few options this winter.
Watch 'A Charlie Brown Christmas' via Apple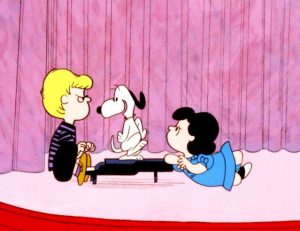 According to Good Housekeeping, those with an Apple TV+ subscription can start to watch A Charlie Brown Christmas on December 4. This date applies to anyone with an Apple TV+ free trial as well. They have a much wider window but for anyone who doesn't want to sign up and prepare personal information can watch it through Apple TV+ without an account from December 11 to December 13.
RELATED: Linus's Famous Speech Almost Didn't Appear In 'A Charlie Brown Christmas'
As of December 11, there's no word on when Apple TV+ won't stream A Charlie Brown Christmas for paid subscribers anymore. So, if you wish to watch it multiple times through this platform, keep an eye out. Subscriptions currently cost $4.99 a month, which is making Apple's streaming service competitive against even giants like Netflix, which some theorize sparked this partnership between it and the animated classic.
Keeping up the tradition
For those who don't wish to watch through Apple TV+, they too can watch A Charlie Brown Christmas this year. All the pushback kept the Christmas movie from becoming an Apple-exclusive. As a result, PBS shall air it on TV, but once again the window remains short.
Even though ABC owned the rights to Charles M. Schulz's Peanuts Gallery, PBS and PBS Kids will air A Charlie Brown Christmas on Sunday, December 13 at 7:30 pm local time. So far, these remain people's primary options for viewing the holiday movie (barring DVD, VHS, etc). A Charlie Brown Christmas is currently not on Disney+ or Netflix. DVDs do still sell, though, in case you're celebrating Christmas in July.